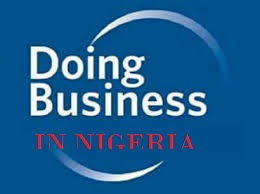 NIGERIA'S FG COMMITMENT TO EASE OF DOING BUSINESS IN NIGERIA
Nigeria's FG Commitment To Ease Of Doing Business In Nigeria – Why cost of doing business is high – CBN, The Cost and Challenges of Doing Business in Nigeria, Nigerian Ports And Cost Of Doing Business, Doing business in Nigeria: Cost, challenges & Opportunities, Rising cost of doing business.
The cost of doing business is said to be high in Nigeria due to many factors. These include high interest rates, cost of processing the registration of new companies in terms of time it take to do them and finance. Other factors are those of importation and exportation, airports and sea ports management, visa processing, in addition to other factors related to executing projects.
Consequent to new developments towards the ease of doing business in Nigeria, it becomes mandatory on
Complete Full Marks Consultants limited
to bring this cheerful news to our teaming readers, clients, entrepreneurs, students and the public that Federal government of Nigeria is taking necessary steps in reducing the cost of doing business in Nigeria. If we remember that cost of doing business reduces investment returns, then you understand the meaning
o
f this.
Presidential Enabling Business Environment Council Approved:
The Minister of State, Industries, Trade and Investment, Aisha Abubakar, while opening th
e
11th Abuja International Trade fair by September 2016 declared that:
The Nigerian Presidential Muhammadu Buhari has approved the establishment of a Presidential Enabling Business Environment Council . Stating that the council would help remove the administrative bottleneck associated with doing business in the country. In her comments,
NIGERIA'S FG COMMITMENT TO EASE OF DOING BUSINESS IN NIGERIA
"The council intends to review and remove all encumbrances to trade facilitation, enforce simplification as well as streamlining the export and import documentation and procedures leveraging on technology with a view to removing administrative bottlenecks," she said. Continuing she further said; "With this in place, we hope to achieve a reduction in the cost of doing business in Nigeria. Other areas of reform will include improved efficiency in business registration, entry process including visa reforms, land reform registration, contract agreements etc" she added.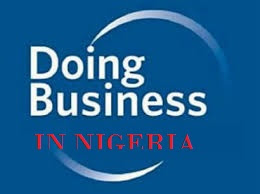 Minister of Information Concurs:
This Council is in place now, and the team paid a courtesy visit to the Honourable Minister of information last week Thursday. The Minister of Information and Culture, Alhaji Lai Mohammed, reiterated the Federal Government's commitment to improving Nigeria's ranking in the World Bank Ease of Doing Business Index, saying the current ranking of 169 out of 190 countries is unacceptable.
The Minister, who gave the pledge in Abuja on Thursday when he received Dr. Jumoke Oduwole, the Coordinator and Secretary to the Presidential Enabling Business Environment Council (PEBEC) on a courtesy visit to his office, lauded the various initiatives being implemented by the Council to move Nigeria 20 steps upwards in the index.
The minister stated: "It's unsatisfactory that today we are ranked 169 out of 190. That is not very good and the things that we don't take seriously, like a file staying for 14 days on somebody's desk, add to this poor ranking. People don't seem to appreciate how the poor attitude to work impacts negatively on the image of Nigeria and the ease of doing business.
This is what this Council has been working on since last year and I am proud to say that this Council has been working slowly and steadily but they are actually achieving results," .
NIGERIA'S FG COMMITMENT TO EASE OF DOING BUSINESS IN NIGERIA
Citing the example of Georgia, which was ranked in the 160s a few years ago but currently occupies the 5th position in the global index on the Ease of Doing Business, Alhaji Mohammed said though the task of moving Nigeria up the ladder is daunting, there is the abundance of the political will on the part of government to achieve such improvement.
The Minister, who is also a member of PEBEC, said one priority area for the Council is to prune the number of agencies operating at the air and sea ports from 15 to 6 to make it possible for people to clear their goods within 24 or 48 hours.
He said the government has also made significant improvement in easing the bureaucracy associated with the registration of companies, which can now be done online within a short time.
Micro, Small and Medium Enterprises Clinic:
The Minister also spoke on the Micro, Small and Medium Enterprises Clinic being organised by the Council across the states of the federation, which aims at addressing the challenges confronting the MSMEs on the spot.
Briefing the Minister, Dr. Oduwole said the 2017 priority areas for business reform include Starting a Business, Getting Credit, Trading Across the Border, Paying Taxes, Construction Permits and Registering Property.
3 Priority Area of Business Reforms
She said three areas prioritized based on engagement with the private sector are Entry and Exit of Goods, Entry and Exit of People and Government Transparency.
"The Visa-on-Arrival Programme has been updated to include e-submission. Before people had to go to the Immigration Office to submit in person so that the Comptroller General of Immigration could give his assent, but now you can submit and there is also a dedicated desk and you don't have to go physically anymore," she said.
NIGERIA'S FG COMMITMENT TO EASE OF DOING BUSINESS IN NIGERIA
Dr. Oduwole disclosed that the Council has harmonised the Entry and Exit Forms being managed by different agencies of government at our airports and today, instead of filling four different forms to exit you fill only one and the number of questions on that one single form has now been reduced from 23 to 15.
Also, she said the authorities at the ports have been mandated to install the iCheck Security Solution Technology, which will phase out the Entry and Exit Forms in due course.
She also disclosed that 11 bills are currently before the National Assembly, which will tremendously enhance the ease of doing business in Nigeria when they are eventually enacted into law
These are great steps towards reducing cost of doing business in Nigeria. For more information, take time to read the folowing topics:
This website will always give you information on recruitment, career, education, and businesses and organisations. Click one of the social media buttons on this page to like us or to follow us.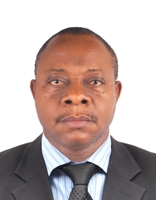 Founder/Managing Partner of Complete Full Marks Consultants Ltd. An Economist turned Chattered Accountant and Tax Practitioner with over 37 years of industrial experience.