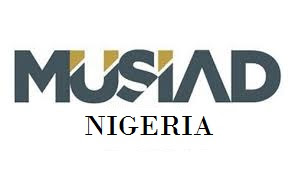 NIGERIA FCT PROMOTES ENTREPRENEURSHIP – MUSIAD GROUP OF TURKEY PARTNERING
NIGERIA FCT PROMOTES ENTREPRENEURSHIP – MUSIAD GROUP OF TURKEY PARTNERING -It is a known fact now globally, that the private sector of the economy is the major driver of the economic activities and the economic growth, and development. Nigerian government has always been taking measures that promote entrepreneurship. Such measures include several youth empowerment program like You-win, youth ignite, and has agencies in place to facilitate such programs. Agencies like Bank of Industry, Small and medium Enterprises Development Agency etc. run several programs that promote entrepreneurship and poverty alleviation.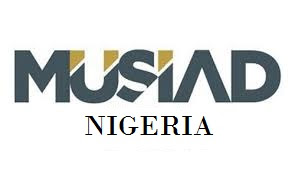 READ ALSO: BILL AND MELINDA GATE ASSISTED FOOD SUFFICIENCY PROGRAMME IN NIGERIA
Therefore the government doors are always open to collaborative agencies and approaches that will enhance its program of promoting entrepreneurship. Recently, the Musiad Group of Turkey, Nigerian chapter paid a visit to the FCT Minister in line with their policy of collaborating with government and private sector in promoting economic well-being of member states.
You may wish to go through the under-listed topics for more information:
Turkish Industrialists and Businessmen Association (TÜSİAD)
Turkish Confederation of Businessmen and Industrialists (TUSKON)
musiad expo
musiad australia
musiad south africa
musiad turkey 2016
musiad nigeria
Our interest in this article is to create awareness to the existence of such organisation on which our reader entrepreneurs can leverage on to make money. This organisation is open to membership.
To the Musiad Group of Turkey, Nigeria chapter, that visited the FCT Minister, the FCT Minister, Malam Muhammad Musa Bello had to say:
The FCT Administration will promote actions that would bring in genuine industries and create entrepreneurship across the Federal Capital Territory.
He stated this while receiving the Musiad Group of Turkey, Nigeria Chapter led by its President, Mr. Huseyin Oztunc that paid him a visit in his office in Abuja.
The Minister said that such action would promote economic activities and generate employment for the residents of the Territory.
Malam Bello reiterated that his Administration would always do anything to enhance entrepreneurship development that would have multiplier effects on the populace.
In his words: "The FCT Administration would help strengthen bilateral relationships that would promote entrepreneurship development."
He urged the team to set up a technical group to meet with the officials of the Abuja Investment Company Limited to fine-tune better ways of collaboration.
According to him, "The Musiad Group may also wish to visit the location of the Abuja Technology Village where enormous infrastructure has been provided and to see where some of their members with Information Technology expertise can key in."
He then encouraged the Group to look into the possibility of developing and managing a recreational park in Abuja in the form of a 'Nigeria – Turkish Friendship Park' to strengthen the existing bilateral relationship between both countries.
He promised to make available a suitable location in the Federal Capital territory for that purpose.
In his reaction, the leader of the delegation who is also the President of the Musiad Group of Turkey, Nigeria Chapter, Mr. Huseyin Oztunc appreciated the warn reception accorded his delegation.
Mr. Oztunc explained that Musiad Group was established in Turkey in 19990 with branches in 82 countries, 45,000 member companies and 1.6 million persons in its labour force.
MUSIAD OPPORTUNITIES:
MÜSİAD offers new opportunities for trade cooperation and global partnerships by bringing businessmen and investors together. It holds such even "MÜSİAD EXPO" every
two years in Istanbul with a huge trade capacity and a harmonious meeting of hearts from Asia to Europe, African countries to the Turkic Republics and it is always attended by international businessmen and national and international exhibiting companies.
The 15th MÜSİAD Expo and the 18th International Business Forum (IBF) were held at an indoor area of 100,000 m2 with 27,000 m2 net stand area along with the President of Republic of Turkey, H.E. Mr. Recep Tayyip Erdoğan's inauguration at the Istanbul CNR EXPO Center on November 26-30, 2014. The expo was attended by 746 national and international exhibitors and 7,250 international businessmen from 123 countries.
Independent Industrialists and Businessmen Association (Turkish: Müstakil Sanayici ve İşadamları Derneği, MÜSİAD), is a non-governmental organization consisting mostly of small and medium-sized enterprises (SMEs), founded by a group of Turkish businessmen on 5 May 1990.
The objective of the association is to help Turkey reach the state of a country that conserves local and universal values; that is effective in its region, is respected worldwide and is prosperous; that ensures the development of Turkey and the world in the social, cultural and technologic sectors. MÜSİAD has over 85 contact points in Turkey, 159 contact points in 63 different countries – Nigeria inclusive and more than 11,000 members
We encourage our readers to go through related topics and other topics too, because they will enhance your knowledge on entrepreneurship.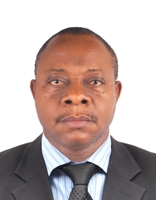 Founder/Managing Partner of Complete Full Marks Consultants Ltd. An Economist turned Chattered Accountant and Tax Practitioner with over 37 years of industrial experience.