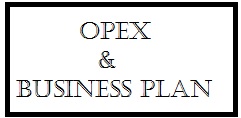 How to Forecast & Use OPEX in Business Plan –  Associated with this are how to forecast operating expenses, expense forecasting methods, expense forecast definition, OPEX classification, application and benefits,
 Introduction:
OPEX is the acronym for Operational Expenses. It goes for a variety of names depending on the standpoint of the defining persons. So you can call it operating expense, operating expenditure, operational expense, operational expenditure or Opex. Whichever name you call it,   It's  an ongoing cost for running a product, business, project, programme or system. Its counterpart,
a capital expenditure (Capex)
, is the cost of developing, maintaining or providing non-consumable parts for the product, project, business or system.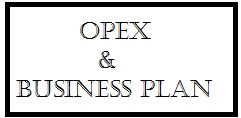 How to Forecast & Use OPEX in Business Plan
Who are You?
If you are a business man, a student or consultant who do Business Plan for yourself or  clients, this article is for you. This post aims at explaining, classifying, and appropriating this subject matter in a way that enhances your understanding of it while
starting your business
as well as your continual application of it while running your business.  It will let you know how to watch OPEX while running your business or doing your business plan using the Operating Expenses Ratio.
Which Company, organisation, or type of business is involved in OPEX management?
The answer is – every business, system, project, company and even families watch their operating expenses.
Why is it important?
It's important because you should not spend more than you earn. If you are spending more than what you earn, it means you have started spending your capital.
Again, the wrong application of this common idea may make you lose business.  OPEX can make non-viable business look viable or make a viable business look nonviable. The fact is that, it's that aspect of your business operation which is under your control.
How to Forecast & Use OPEX in Business Plan
Are their types of this OPEX?
Yes.  There are fixed, variable  and periodic operating expenses.  The fixed  OPEX are those expenses you incur once. For example  plants and machinery while periodic expenses are those incurred periodically.  For example, Rent.  Such rent can be said to be fixed too  because you don't pay it every time you carry on an operation.
The variable cost are those that vary according to the volume of your production/activities. For example, Diesel for running your factory. You can only start your generator using the diesel whenever you are producing. Raw materials, and certain labour associated directly with production also qualify as variable cost.
Why are we worried about OPEX – its classification and Usage?
My concern here is that the use of both fixed, periodic  and variable cost will affect unit cost of production, and eventually your selling price. While doing your
business plan,
the value of these factors can affect the viability of your business.
How to Forecast & Use OPEX in Business Plan
The next question is; in relation with OPEX what then should you do so that you generate a good value for your business?
(1) Plan well – do your planning well. Make some surveys, ask questions, make research of those who had been there before you.
(2) Manage well – good resource management will help you reduce cost.
(5) Watch the behaviour of the entire business cost ( OPEX components).
(6) Work out your OPEX Ratio. What is a good operating expense ratio?
The operating expense ratio (OER) is a measure of what it costs to operate a project/business compared to the income that the project/business brings in.
The operating expense ratio is calculated by dividing the operating expense by its gross operating income.  i.e  Operating Expenses
                      Revenue/Income
In addition to giving you good insight into your business, it helps you also  compare operation with operation, business with business.
If you are making a projection or business plan ( for projects or manufacturing)  and find out that your OPEX takes about 95% of your revenue, you really need to think of what to do to reduce this ratio. Common sense should immediately tell you that the remaining  5% may not be able to cover administrative expenses and leave something as profit.
How to Forecast & Use OPEX in Business Plan
Administrative OPEX
I want to introduce another aspect of OPEX to enable you understand properly. What we have discussed above may refer only to an operation, manufacturing or project, in which case the administrative cost are not included.
Administrative expenses are the expenses that an organization incurs not directly tied to a specific function such as manufacturing, production or sales. These expenses are related to the organization as a whole as opposed to an individual department. Remember that when you are doing your business plan this aspect is also included in your business plan OPEX.
What are the examples of administrative expenses?
Typical items included in the general and administrative expenses are accounting staff salaries, building rent, executives wages and benefits, depreciation on office fixtures and equipment, and insurance, as well as legal counsel salaries, various office supplies, accounting and tax fees, legal fees, and electricity (Utilities) etc.
How you forecast operating expenses will depend on whether your business is already established and operating, or is a start up business with no previous expense history.
This not good for Business Plan:
Administrative expenses can be manipulative expenses, in which case the owners of the business for reasons best known to them do pad/over bloat the expenses. Do you have to make your business unnecessarily attractive/unattractive? This is not good for business plan.
What Investors  and Others want to see:
 Remember that investors are watching. Your Operating Expenses Ration can deny you a good investor.
 Financing institutions and in fact the relevant 
tax authority
may come down on you, especially where your business continue to show loss from year to year while other businesses  of the same nature ( industrial trend) show profit.
How to Forecast & Use OPEX in Business Plan
Take Away Questions:
With what we have so far discussed, I'm leaving you with the following questions as a home work.
Are administrative expenses Operating expenses?
What are the administrative costs of your own entity?
What is included in selling expenses and how do you classify them?
Is administrative expense a fixed or variable cost?
What is general and administrative expenses?
What are selling and administrative expenses?
Are office expenses fixed or variable?
Is advertising a fixed or variable cost?
The above questions are good revision questions for you. You should be able to answer them. If you have difficulty in any one, please do
contact me
for clarifications.
In addition, a bankable business plan is what you need to access your required funding. Completefmc develops all types, sizes and tenor length of business plan. Our business plan template for palm oil production, rice mill, block industry, distributive business, travel agency business and other service industry are unbeatable. Explore our Bankable Business Plan services offerings for fast growing lucrative profitable businesses today. Contact us on +234 8034347851 or cfmclimited@gmail.com to get in touch with us.
Get a business plan template here
How to Forecast & Use OPEX in Business Plan
Finally, do me a favour by escalating this information. Let your friends, colleagues and others know. If you are doing your own
business plan by yourself
, you need good understanding of all of these. And if a
consultant
is doing it for you, you also need to understand where he is coming from and where he wants you to go. Remember that it's your duty to monitor your OPEX.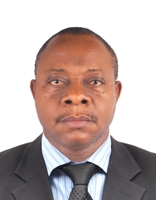 Founder/Managing Partner of Complete Full Marks Consultants Ltd. An Economist turned Chattered Accountant and Tax Practitioner with over 37 years of industrial experience.