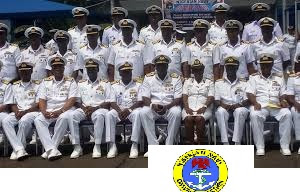 Nigerian Navy Recruitment 2017 Apply Now on www.joinnigeriannavy.com – related to this are, Nigerian navy website, Nigerian navy 2017 recruitment, Nigerian navy list of successful candidates, Nigerian navy news today, Nigerian navy recruitment 2016/2017, Nigerian navy short service, Nigerian navy ranks.
In addition, are Join The Navy – Nigerian Navy, Nigerian Navy Recruitment 2017/2018 – Application & Requirements …, Nigerian Navy Recruitment Form and Guide – 2017/2018, Nigerian Navy Short Service Recruitment, Application, Portal, Nigerian Navy Application Form 2017/2018 (DSSC).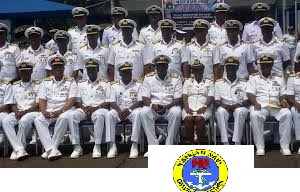 From the horse's mouth, The Nigerian Navy Writes "Join The Navy – This is to inform the general public that the official portal for Nigerian Navy Direct Short Service Commission (DSSC) 2017 Enlistment is http://www.joinnigeriannavy.com. Please, ignore any other websites claiming to belong to the Nigerian Navy for this exercise.
The Nigerian Navy (NN) wishes to inform the general public and all interested candidates that the online registration for 2017 Recruitment Exercise will commence on Saturday, 1st July, 2017.
Interested candidates are to apply for the 2017 Nigeria navy recruitment exercise online free of charge."
READ ALSO: N-Power Recruitment 2017
BASIC REQUIREMENTS FOR NIGERIAN NAVY RECRUITMENT:
Applicants interested in the Nigerian navy job Must:
Possess a minimum of five credits in not more than 2 sittings in WASCE/SSCE/GCE/NECO/NABTEB (English and Mathematics inclusive)
Age – between 18-22 years old for O/level applicants while 24-26 are acceptable limits for those with ND, NCE, Nurses and Motor Transport Department, MTD respectively.
Candidates with higher qualification than the once specified in the guidelines should not apply.
Marital Status: single and of Nigerian origin by birth.
Applicant must be a Nigerian by birth/decent (evidence must be shown)
Applicant must be of good character and must not have been convicted of a criminal offence and must not be a member of a secret society/cult.
Applicant must be free from financial embarrassment – not in bankruptcy state.
Applicant's height must not be less than 1.65m for males and 1.60m for females.
Applicant's chest measurement of not less than 0.87m for men.
Applicants must be medically fit and present certificate of medical fitness from a government hospital.

Therefore candidates with any of the following medical conditions need not apply:
Impediment in speech (stammerer/dumb)
Gross malformation of teeth
Knocked knees
Bent knees
Bow legs
K-legs
Flat foot
Limb legs
Bent arms/deformed hands/fracture
Defective eye sight (squint-eye, crossed eye, one-eyed and total blindness)
Amputation of any part of physical body
Hunched back
Obesity
Pregnancy
Sight problem;
Hearing difficulties;
Previous major orthopaedic operation;
Fracture, stammering or any other natural disability.
Flat foot;
Medical challenges and any other physical deformity not mentioned.
How To Apply for Nigeria Navy Recruitment Form 2017:
Interested candidates are to apply online via the Nigerian navy website: www.joinnigeriannavy.com
Click on the Register button to create an account on the portal by providing a valid Email Address (which will be used as your User Name subsequently) and Password.
Complete the Application form. You can save your application. You may log in at anytime before application closes to make changes to your saved application.
Make sure you review your data carefully before submitting. Changes are not allowed after submission.
You may not be shortlisted if you do not submit your application.
On submission, applicants are to print out the completed application form which must include:
– Declaration and Certification by Parents/ Guardian,
– Local Government Area Certificate Form,
– Police Certification Form,
– Guarantor Form.
Applicants are expected to apply once as multiple online application will lead to disqualification of candidate.
Nigerian Navy Screening Details:
Aptitude test and screening of certificates of candidates will hold on Saturday, 7th October, 2017 from 8:00am at designated centres for various States nationwide.
Short-listed Candidates for Aptitude Test:
a. Applicants will be shortlisted for qualifying aptitude test and the result placed on this website, notices will be duly published in national dailies.
b. Applicants are to choose a center of their choice for the qualifying Aptitude Test.
c. You must come along with your printed Application form.
Nigerian Navy Recruitment Closing Date:
The Nigerian navy job application ends on Monday, 31st July, 2017. Candidates are advised to carefully read the instruction page on the website or call support line 08159999011 from 9am to 4pm on working days.
The Nigerian Navy Warns:
'' ignore people or group of people requesting for money for enlistment into the Nigerian Navy. Note that the Nigerian Navy or her personnel will never ask you to pay any sum of money for assistance. If in doubt, please call Nigerian Navy help lines 08159999011 and 07059910137. The general public is please to note that Nigerian Navy would not be liable for any transaction conducted outside the official enlistment website as provided above."
Nigerian Navy Structure:
The Nigerian Navy is structured into a Naval Headquarters made up of the Office of the Chief of Naval Staff (CNS) and 8 staff branches each administered by a Branch Chief of flag rank.
These branches are:
Policy and Plans
Training and Operations
Naval Engineering
Logistics
Account & Budget
Naval Safety and Standards
Administration
Office of the Navy Secretary
There are offices that report directly to the CNS, these include Nigerian Navy Transformation Office (NNTO), Project Implementation, Monitoring and Evaluation Directorate (PIMED) and Nigerian Navy Holdings.
There are 5 commands headed by Flag Officers Commanding (FOCs) and 5 autonomous units.
The commands are made up of 3 operational commands namely: Western, Eastern and Central Naval Commands (WNC, ENC and CNC) which are responsible for the protection and policing of the nation's maritime environment; a Naval Training Command (NAVTRAC) and a Logistics Command (LOG COMD).
The autonomous units are the Nigerian Naval Dockyard (NND), Nigerian Naval Shipyard (NNSY), the Naval Ordnance Depot (NOD), Nigerian Navy Holdings Limited (NNHL) and Naval Doctrine and Assessment Centre (NDAC). The NND and NNSY carry out third line maintenance and docking of NN ships while the NOD stores NN arms and ammunition and a limited storage for the NA, NAF and some paramilitary units. These units and facilities enable the NN to maintain the fleet for sustained operations.
Keep in touch with us with your comments and enquiries. Click any of the social media buttons at the top of this page to like us or follow us.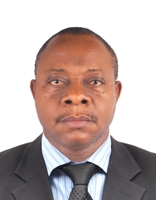 Founder/Managing Partner of Complete Full Marks Consultants Ltd. An Economist turned Chattered Accountant and Tax Practitioner with over 37 years of industrial experience.