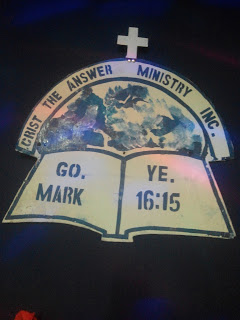 SIMPLIFIED WAYS OF STARTING & GROWING A SMALL SCALE BUSINESS – how to grow your small business fast, how to grow a small business tips, principles of small business management, how to grow a small business into a large business, growing small businesses, how to grow your small business with marketing.
Other issues discussed on this subject matter included – definitions for,Business, mall business,Entrepreneurs,Choice Of Business, Nature Of Businesses, Growth And Business Successes. These were discussed in the just concluded –
 CHRIST THE ANSWER MINISTRY (CAM) INC
2017 NATIONAL CHURCH WORKERS' CONGRESS
TOPIC: STARTING AND GROWING A SMALL SCALE BUSINESS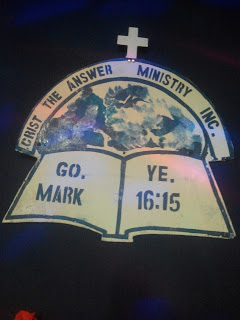 SIMPLIFIED WAYS OF STARTING & GROWING A SMALL SCALE BUSINESS
INTRODUCTION
Although we are in the world, we are not of the world. Our business activities should show some differences from those of the world. Therefore our thinking of starting and growing a business must be carefully articulated so that we would not stain our garments of righteousness that God has given to us.
The globe is today seen as a single market that one can spin around and find
a
business; this means you can even stay in your small office and sail across continents and make one business or the other through the use of internet in your computer and handsets.
DEFINITION
To elucidate on our topic, we need to define some terms:
i. Business
ii. mall business
iii. Entrepreneurs
i. In a nutshell, the term business can be looked upon as anything one does in order to obtain his livelihood. With this, a woman by the roadside frying bean cake (akara) for sale is in business, a man that opens a tailoring shop to sew to earn some money is in business.
 A soldier or police officer who executes the duties of a soldier or a police and from there gets his salary is in business, the pastor in his church from where he gets money is in business. The teacher in his classroom is in his business. This means also that a person's occupation is his business. The word today can be used in many ways but for our context here, we see it as means of getting your livelihood.
ii. The term small business as its name connotes means that it is obviously not a government establishment, not organizations that are registered with the government such as First Bank Nigeria, PZ, UAC or any other Public Limited Company (PLCs) or even Privately Limited Organizations (LTD). A small business enterprise is usually a one man's business and sometimes partnership business.
 Examples include, carpentry workshops, mechanic workshops, barbing saloons, etc. many of our traders are involved in this type of small business. Some of these small businesses can be grouped to be called micro. The differences in these organizations might be based on the size, financial bases, location and even involvement with the government of the day. These distinguishing factors bring in a group of business called medium scales which are regarded as being higher than small businesses.
iii. Entrepreneur – these are business men and women who initiate businesses, establish them, finance them and maintain them. Some businesses are handled by the entrepreneurs i.e. the owners but some are run by hired administrators or managers who give account to the entrepreneur. Many times, an entrepreneur is referred to as risk absorber in that he/she takes the risk of success or failure of the business.
 The concept of entrepreneurship leads us to what is called "self-employment". A self-employed is not a wage or salary earner. He/she works and pays him/herself. He/she generates the income and has his time for him/herself. In many occasions, such a person is referred to as a proprietor and his business called proprietorship business.
SIMPLIFIED WAYS OF STARTING & GROWING A SMALL SCALE BUSINESS
CHOICE OF BUSINESS
Before choosing a business, it is good to make a real study of the business. One does no need to dabble into a business because his brother or sister has made it in that business. As a child of God, seek the leadership of God (Ps 32:8). Apart from this very important fact, you need:
i. To do a good feasibility study of the business.
ii. Think of your skill-ability to run the business. I.e. competence and skill.
iii. Financial ability – your monetary stand.
iv. Material resources – the material that will be needed
v. Location of the business.
vi. Markets- a place for the sale of the goods.
Feasibility study is the comprehensive study of the business. Feasibility study helps to determine the deep things of the business, thus finding out the viability and profitability of the business. This will help also to examine the procedures, stages of operation, the possible obstacles to be seen or met in the course of running the business. It helps to discover the needed ingredients or materials involved.
When feasibility study is done, you can then think of your physical, spiritual ability and even academic ability in some businesses. When one gets involved in business he/she cannot carry on physically, he/she is bound to fail. To start a business, you must consider your health. For example, starting a hotel or restaurant, you must consider if your health can be able to make you stay near the fire for a long time and remember you must wake very early in morning to start cooking etc.
 Very important for each business is finance. No good business can be started without 'sinking' money into it. It is a matter of asking yourself if you have enough money to dabble into such a business for example, running fisheries need ponds, sizes of fish, constant water supply etc.
If one does not have the money to maintain the business, it will result to collapse or losses. Profits are the results of prudence in investing into viable business. Materials for a business are of great importance. During feasibility study, the entrepreneur must consider the availability of materials especially when involved in manufacturing and extractive businesses. Location again is very essential. A good site attracts customers. An accessible location helps to transport produced goods from the factory to a needed market. A good location brings large sales and attracts qualified and competent labour force.
SIMPLIFIED WAYS OF STARTING & GROWING A SMALL SCALE BUSINESS
NATURE OF BUSINESSES:
In starting a business, there is need to consider the nature of the business. In this aspect, let's see businesses as:
1. Already existing business
2. Starting a business from the foundation i.e. from the scratch.
3. Franchising.
An already existing business may be bought by a starter who does not want to start a business from the foundation. Some of these businesses are given as inheritance from relations. Such existing businesses are acquired at cheaper rate than when started from the scratch. Among the advantages of owing an existing business is acquisition of an already established name which is now transferred to the new owner. Equipment is also acquired cheaper than when started from scratch.
 One of the many disadvantages you will inherit is most probable the liabilities and also many cases outdated, expired, dilapidated furniture and biased labour force. If such businesses are inherited, the heir in most cases changes the business name and adopts a new name. It is advisable to check one's competence to see if he can carry on the administration of the business or to hire an administrative officer. Franchising in business is gaining ground in our business environment.
 Franchising is giving a license or permission to another to carry on one's business in another environment. The franchisee pays the franchisor some commission in using his/her name for the business. It is always done on mutual agreement. This means the franchisee is permitted to use the same type of materials, equipment etc. in production of the goods of the franchisor.
 The franchisee is also permitted to sell the franchisor's goods using the franchisor's trademark even the architectural design, logo, image and title of the parent organization. The entrepreneur through this franchising is advantaged in some areas as advertising, brand-name, goodwill, competition and international securities. Franchising is so common in Nigeria today especially in areas of transportation, retailing, and manufacturing and marketing.
SIMPLIFIED WAYS OF STARTING & GROWING A SMALL SCALE BUSINESS
GROWTH AND BUSINESS SUCCESSES:
No matter what people say, I believe that success comes from God Almighty; but there are some things you must have to do (2Th. 3:10-12) – In order to let our businesses grow and be stable, we need the profit from them. For the growth of our business, let's consider the following simple factors:
1. Prayers & Giving – The scripture instructs us in (1Th5:17; 1Jn5:14-15) to
pray. You need to pray for that young business. If you commit the business into God's hands. He will Keep it for you.
3 Punctuality and Regularity – Always be there. Do not leave your business in the hands of your employees alone. Avoid slothfulness. Be ware of your competition.
4 Business Knowledge/Competence – this entails knowledge, wisdom, experience, talent and competence.  Certain businesses require proficient certification before they are registered.
5 Financial Conditions – Remember, No money, no business. Businesses can be financed by personal saving, borrowing from relations, friends etc, borrowing from banks, partner contributions, investors. Credit purchases, hire purchase, leasing and some other commercial arrangements are also good.
6 Business Environment: This may include the tradition, culture, ethics and believes of people around your business.  Other environmental factors may include current technologies, politics, economic and market factors.
SIMPLIFIED WAYS OF STARTING & GROWING A SMALL SCALE BUSINESS
In conclusion, it is not all means of livelihood that are accepted by the Christian body as being legal and legitimate. Christian businesses must be one that will not bring reproach to the body of Christ.
get inspired here
The Head Quarter church of Christ The Answer Ministry is located at Nyanya,  Abuja, FCT, by MOPOL Checkpoint, opposite POWA Plaza, Nyanya. For further information call,  + 234 8036485202, +234 8062988094.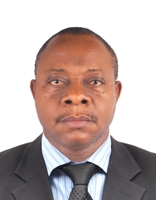 Founder/Managing Partner of Complete Full Marks Consultants Ltd. An Economist turned Chattered Accountant and Tax Practitioner with over 37 years of industrial experience.