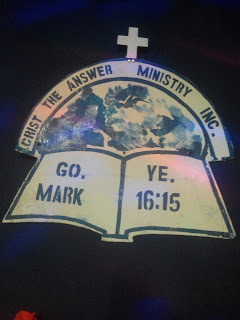 CHALLENGES OF THE 21ST CENTURY CHRISTIAN YOUTHS AND THE WAY OUT
CHALLENGES OF THE 21ST CENTURY CHRISTIAN YOUTHS AND THE WAY OUT – challenges of the youth in Christianity, role of youth in 21st century, challenges facing youth ministry in the 21st century, challenges facing teenagers in the 21st century, top 10 issues facing christian youth, challenges facing youth in Africa, challenges that youth face today.
These were the issues raised and discussed in the recently concluded National Church Workers Congress of Christ The Answer Ministry Church held in Nyanya, Abuja, FCT, Nigeria. In this article you will read about these challenges and their solutions proffered via the Christian perspective.
CHRIST THE ANSWER MINISTRY (CAM) INC.
NATIONAL CHURCH WORKERS' CONGRESS, 2017
TOPIC: THE CHALLENGES OF CHRISTIAN YOUTHS IN THE 21ST CENTURY AND THE WAY OUT
Text: Mt.24:11-13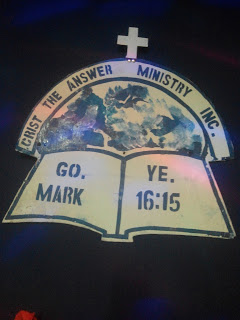 CHALLENGES OF THE 21ST CENTURY CHRISTIAN YOUTHS AND THE WAY OUT
INTRODUCTION:
The African Youth Charter defines "youth" a
s
"every person between the ages of 15 and 35 years".
The 21st century is characterized by both positive and negative tremendous changes. The youths are the major victims of the negative impacts of the changes. Some of these changes spell out destiny truncating and destroying challenges to the Christian youths.
The Word of God enjoins us thus: "This know also, that in the last days, perilous times shall come" (2Tim3:1). The realities of our time show that indeed the perilous times are here for the Church in general and for the Christian youths in particular. We are witnessing the fulfillment of the scripture: "And because iniquity shall abound, the love of many shall wax cold but he that shall endure to the end, the same shall be saved".
Something very valuable is at stake here. That is your destiny, which is what gives meaning to your existence. Your destiny is the reason why it was necessary for you to be created. It is therefore supremely pertinent for us as youths to understand these challenges and then take heed to the way out in order to secure our destinies and the future of the Church of God.
Without this, our destinies and Christian life will end up as failed projects. The arc enemy of man, the devil and his kingdom are acting fast and using every possible means take as many souls as possible to hell because he knows that he has but a short time (Rev.12:12).
CHALLENGES OF THE 21ST CENTURY CHRISTIAN YOUTHS AND THE WAY OUT
THE CHALLENGES:
1. Abuse of Information and Communication Technology:
The advent of ICT made several things that were unimaginable some decades ago not only possible but very easy. With these possibilities, one can get virtually any information one want with just a click of a computer mouse or a tap on a smart phone. The challenges brought in by these are numerous.
i. pornography:
With the advent of ICT, youths now have easy access to internet through cyber cafes and smart phones. With these, youths can easily surf the internet including pornographic sites where ladies of easy virtue pose nude or even in the very act of fornication. What is the outcome of these? Sweeping proportion of immorality on humanity especially youths! Rape has become the other of the day. It is becoming increasingly difficult to find virgins among both male and female youths including Christians.
ii. Chatting through SMS or any of the social media such as whatsapp, Facebook, etc:
These are fast and cheap electronic means of communication. Some youths use these media to pass immoral and worthless messages to gullible fellow youths and lure them into vices such as boy friend/girl friend relationships without the knowledge of their parents.
iii. Time wastage:
Some youths can spend several hours chatting through SMS, Yahoo messenger, facebook, Whatsapp and the like. Also included here are the Computer games. Valuable time that youths of yester years used to study are by this means being wasted by the 21st century youths including Christians. This is a tremendous distraction to the youths and translates to poor academic performance.
Its effect on the spiritual life of the Christian youths is far reaching. They can spend unending hours chatting but have no time for personal prayers and careful study of God's Word.
2. Entertainment: Industry:
The entertainment industry is also posing great challenge to Christian youths. The TV, home videos, and music have strong pulling effect on the youths. These are charged with erotic audio and videos materials which pollute the minds and lives of the youths. By these they are made captives of sin of lust, masturbation and the demons behind them.
4. Materialism and financial wastage:
A youth can purchase a phone worth over N80, 000 and above which could have been invested gainfully in small scale business just to keep up with what is "in vogue".
5. Examination malpractice:
This has become a norm in Nigeria. How many of our secondary school leavers and graduates from tertiary institutions including Christians who celebrate with their parents that they "made all their papers" can sincerely say that they were not involved in examination malpractice? This is a big challenge and temptation to Christian youths as they prepare and write their exams. Little wonder we have graduates who cannot write a correct letter. The most fearful issue here is that the standard of God is not negotiable. The wages of sin remains death (Rom.6:23).
6. Unemployment:
It is becoming increasingly difficult to obtain white-collar jobs. Every year our universities, polytechnics and Colleges of Education turn out graduates. Most of them stay for years without jobs. Christian Ladies are faced with the temptation of defiling their bodies if they must secure white-collar jobs. The Christian young men are faced with the option of giving bribes if they really want white-collar jobs.
7. Involvement in cult:
This has become a nationwide epidemic and the Christian youths are not exempted. Even children in primary schools are getting involved in cult activities.
8. Drug abuse, Smoking and Alcoholism: No generation has been involved in drug abuse and alcoholism as it is in this 21st century. Youths including professing Christians are also part of this.
9. Ungodly Dressing And Hair Styles:
This is one of vices emanating from the West and has been given seat even among Christians. Dressing that expose sensitive parts of the body, tight fitting dresses, putting on of trousers by females, make-ups, attachment of artificial and natural (Brazilian) hairs by girls and ladies are all forms of "attire of harlots" (Prov.7:10). "Low-waist or sagging" and worldly hair styles by boys and young men are common sights even among Christian youths of our time.
These were considered ungodly some decades ago but are now accepted among Christians as modernity.
It is shameful that University authorities are now the ones setting up standards of modesty in dressing for the 21st century youths including Christians.
CHALLENGES OF THE 21ST CENTURY CHRISTIAN YOUTHS AND THE WAY OUT
10. Negative Peer Influence and Gangster(ism):
This is major channel through which the floods of evils of the last days are sweeping the youths in its current. Youths generally value the opinion of their peers more than that of their parents. Unguided Christian youths stumble and fall at this pitfall.
11. General Moral Decadence:
Disobedience is on the increase among youths. Also even professing Christian children in primary schools are getting involved in sexual immorality.
12. Broad Way Preachers:
This is the major challenge of 21st century Christian youths. There are teachings and beliefs in Christendom today that don't pass the test of Biblical standard. Youths are easily carried away by this error. Every sincere believer in Christ knows that anyone living contrary to the Word of God has decided to spend eternity in hell.
The lists of the challenges are almost inexhaustible!
CHALLENGES OF THE 21ST CENTURY CHRISTIAN YOUTHS AND THE WAY OUT
RESULT OF THE CHALLENGES:
The Word of God warns that in the last days many professing believers in Christ will be "Having a form of godliness but denying the power thereof" (2Tim.3:5). Many Christian youths are like this. They have learnt Christian language but lack genuine conversion, passion for God and godliness. Some are not ready to learn or receive correction from anyone.
There is dearth of mission minded youths among Christian youths of our time. Mary Mitchell Slessor, a Scottish, surrendered her life to the Lord Jesus Christ and was later sent to Calabar as a missionary from her youth because of her love for God and her desire to bring souls to Him at age 28 years.
THE WAY OUT:
i. Genuine repentance and conversion (Jn1:12).
ii. Resolve to live strictly by the standard of the Word of God (Rev.2:5; Mt4:4).
iii. Personal discipline separation from sin (1Cor.9: 24-26; Job31:1; Isa.33:14-15; Ps.101:3).
iv. Commitment to a life of prayer (Mt.26:41).
v. Choose friends wisely (1Cor.15:33; Prov. 13:20).
vi. Follow Jesus Christ our Perfect Example not any man (1Pet.2:21).
vii. Follow Godly/ Bible based counsel (Prov.11:14).
viii. Be open to your parents and guardians (Prov.11:14).
ix. Be business minded. Learn at least a skill that will enable you to be self employed, make, manage and multiply money (Gen. 1:11; Gen.8:22).
x. Live with eternity in view (Ecc.11:9-10; Ecc.12:1).
CHALLENGES OF THE 21ST CENTURY CHRISTIAN YOUTHS AND THE WAY OUT
CONCLUSION:
The Christian youths, rather than being affected negatively by the challenges of the 21st century should be steadfast in the Lord and use the possibilities of internet & social media as an easy and cheap means of evangelism.
Use your youthful energy to passionately seek God (Ps.105:4). Be actively involved in the advancement God's kingdom on earth and in the service of God in your Church (1J2:14; 1Jn.4:4).
Be an Overcomer in Christ.
The Head Quarter church of Christ The Answer Ministry is located at Nyanya, Abuja, FCT, by MOPOL Checkpoint, opposite POWA Plaza, Nyanya. For further information call, + 234 8036485202, +234 8062988094.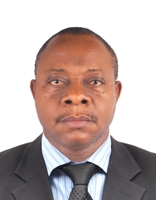 Founder/Managing Partner of Complete Full Marks Consultants Ltd. An Economist turned Chattered Accountant and Tax Practitioner with over 37 years of industrial experience.