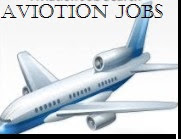 Air Peace Hiring Internal Auditor October 2017
Air Peace Hiring Internal Auditor October 2017 – For job vacancies in the aviation industry, you need information on air peace cabin crew recruitment 2017, Arik airline recruitment, Dana air career, Azman air recruitment, Medview airline recruitment, and 2018 aviation recruitment plan.
Therefore, if you are interested in working in the industry, this is your opportunity. You will work with some of the finest Pilots, Engineers, Ground Operations and support staff. You will enjoy the job and work environment.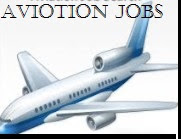 Air Peace Hiring Internal Auditor October 2017
Employer Brief:
At Air Peace Limited, we continuously strive for excellence in all we do. Through our people we are able to attain higher heights because their unique strengths and experiences help us turn challenges into opportunities.
Our vision is to be ever dependable through the creation of seamless connections and network options for our domestic, regional and international markets.
Our mission is To expand locations both domestically and beyond as the largest and most profitable airline company to achieve safe, efficient and affordable short and long haul services.
We are looking for people to join our ever growing team. We require talent who are as excited as we are to help build a world class Airline flying out of Africa.
Air Peace Hiring Internal Auditor October 2017
Post Advertised:
Internal Auditor
Location: Lagos
Sex; Male/Female
Scope of Job : Your job will cover the following –
Evaluate and contribute to the improvement of governance, risk management, and Business control processes.
Review of Air Peace Business Processes- perform and control the full audit cycle including risk management and control management over operations' effectiveness, financial reliability and compliance with all applicable directives and regulations
Determine internal audit scope and develop annual plans
Evaluate the efficacy of risk management procedures that are currently in place
Ensure that the organization is complying with relevant laws and statutes
Make recommendations on how to improve internal controls and governance processes
Ensures compliance with internal regulations and established control protocol
Obtain, analyse, examine and evaluate documentation, including reports, statements, records, accounting documentation, previous reports, data, flowcharts to gather information
Reconciles documentation with actual inventory or assets to ascertain accuracy.
Participates in meetings with individuals and departments to update auditees on findings and the audit process.
Maintain open communication with management
Prepares reports and preserves documentation pertaining to audits for internal record
Presents summarised findings concerning audit results and trends for internal groups
Analyses audit results to determine methods for increasing profits and decreasing unnecessary costs
Assesses best financial practices for an organisation and makes relevant, informed suggestions
Act as an objective source of independent advice to ensure validity, legality and goal achievement
Engage to continuous knowledge development regarding sector's rules, regulations, best practices, tools, techniques and performance standards
Internal Audit activities to conform to The Institute of Internal Auditors' Definition of Internal Audit, Code of Ethics, and Standards.
Air Peace Hiring Internal Auditor October 2017
Qualifications
A minimum of a Bachelor's Degree in Accounting or related degree. A Master's degree is preferred
Professional certifications such as Certified Internal Auditor® (CIA®), Certified Financial Services Auditor® (CFSA®), Certification in Control Self-Assessment® (CCSA®), and Certification in Risk Management Assurance™ (CRMA®)
Membership Of The Institute Of Internal Auditors Of Nigeria is compulsory
Applicant's Profile:
Minimum of 10 years' experience in Organisational, process and .or financial audit
Must be familiar with accounting procedures, record keeping, Management and technology
Proficiency in Data analysis and Management
Must possess a strong understanding of business practices, business law, mathematics, and possess great communication skills
Air Peace Hiring Internal Auditor October 2017
Application Closing Date
20th October, 2017.
Method of Application
Interested and qualified candidates should:
Click here to apply online
Air Peace Hiring Internal Auditor October 2017
At Air Peace, we recruit from time to time from talents (that have shown interest in working with us) stored in our Resume Reserve Vault. If we do not have a vacancy that interests you but would like an opportunity to join us, please submit your resume for future job considerations.
Share this with your friends and colleagues. Ensure you keep in touch with this website through our Facebook and tweeter handle for your regular job vacancy information.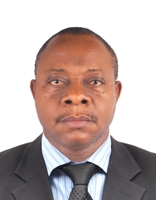 Founder/Managing Partner of Complete Full Marks Consultants Ltd. An Economist turned Chattered Accountant and Tax Practitioner with over 37 years of industrial experience.