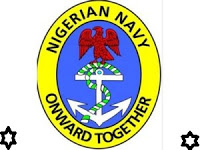 Nigerian Navy Direct Short Service Commission/Course 25 Recruitment 2017/18
Nigerian Navy Direct Short Service Commission/Course 25 Recruitment – Applications are invited from qualified Nigerians through the Nigerian Navy Enlistment Portal www.joinnigeriannavy.com which is opened today October 11 2017 for interested candidates to apply online.
The Nigerian Navy today commenced the process for the recruitment of qualified Nigerian graduates through the Nigerian Navy Direct Short Service Commission (DSSC) Course 25. Therefore, if you are qualified and interest, please go through these conditions before you go on.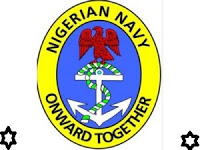 Nigerian Navy Direct Short Service Commission/Course 25 Recruitment 2017/18
DSSC 2017 Exercise:
The Nigerian Navy short service application is a yearly exercise carried out by the Nigerian Navy to recruit new persons (male and female) into the Nigerian Navy to serve as its officers.
As a matter of fact, Nigerian Navy DSSC candidates are mostly graduates and professionals drawn from different graduate of different institutions in Nigeria from various disciplines to serve as officers in the non-combat services of the Navy.
READ ALSO: SHELL 2018/2019 Nigerian Students' Scholarship awards
BASIC REQUIREMENTS:
Applicants interested in the Nigerian navy job Must:
Possess a minimum of Second Class Upper Division for first degree holders and Upper Credit for HND holders Read more:
Age – applicants should be between 22 and 28 years by 31 January 2018 Read more
Marital Status: single and of Nigerian origin by birth.
Applicant must be a Nigerian by birth/decent (evidence must be shown)
Applicant must be of good character and must not have been convicted of a criminal offence and must not be a member of a secret society/cult.
Applicant must be free from financial embarrassment – not in bankruptcy state.
Male applicants must not be less than 1.68 metres tall while female applicants must not be less than 1.65 metres in height.
Applicant's chest measurement of not less than 0.87m for men.
Applicants must be medically fit and present certificate of medical fitness from a government hospital.
NIGERIAN NAVY – LIST OF SUCCESSFUL CANDIDATES FOR NIGERIAN NAVY RECRUITMENT INTERVIEW 2017
Therefore candidates with any of the following medical conditions need not apply:
Impediment in speech (stammerer/dumb)
Gross malformation of teeth
Knocked knees
Bent knees
Bow legs
K-legs
Flat foot
Limb legs
Bent arms/deformed hands/fracture
Defective eye sight (squint-eye, crossed eye, one-eyed and total blindness)
Amputation of any part of physical body
Hunched back
Obesity
Pregnancy
Sight problem;
Hearing difficulties;
Previous major orthopaedic operation;
Fracture, stammering or any other natural disability.
Flat foot;
Medical challenges and any other physical deformity not mentioned.
Nigerian Navy Direct Short Service Commission/Course 25 Recruitment 2017/18
How To Apply:
.Interested candidates are to apply online via the Nigerian navy website: www.joinnigeriannavy.com
.Click on the Register button to create an account on the portal by providing a valid Email Address (which will be used as your User Name subsequently) and Password.
Complete the Application form. You can save your application. You may log in at anytime before application closes to make changes to your saved application.
Make sure you review your data carefully before submitting. Changes are not allowed after submission.
You may not be shortlisted if you do not submit your application.
On submission, applicants are to print out the completed application form which must include:
Declaration and Certification by Parents/ Guardian,
Local Government Area Certificate Form,
Police Certification Form,
Guarantor Form.
Nigerian Navy Direct Short Service Commission/Course 25 Recruitment 2017/18
Applicants are expected to apply once as multiple online application will lead to disqualification of candidate.
This site will keep you informed about all the processes and progresses made in this exercise. I advise you visit this website on daily basis for this information and other career and recruitment information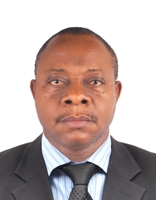 Founder/Managing Partner of Complete Full Marks Consultants Ltd. An Economist turned Chattered Accountant and Tax Practitioner with over 37 years of industrial experience.