BANK OF INDUSTRY PARTNERS WITH KEBBI STATE
BANK OF INDUSTRY PARTNERS WITH KEBBI STATE – What is Bank of Industry, Function of Bank of Industry, Function of Nigerian Industrial Development Bank, bank of industry loan 2016.
BANK OF INDUSTRY (BOI)
To start with, The Bank of Industry Limited (BOI) is Nigeria's oldest, largest and most successful development financing institution. It was reconstructed in 2001 out of the Nigerian Industrial Development Bank (NIDB) Limited, which was incorporated in 1964. Following a successful institutional, operational and financial restructuring programme embarked upon in 2002, the bank has transformed into an efficient, focused and profitable institution that is well placed to effectively carry out i
ts
primary mandate of providing long term financing to the industrial sector of the Nigerian economy.
Consequently, its Vision statement is to be Africa's leading Development Finance Institution operating under global best practice.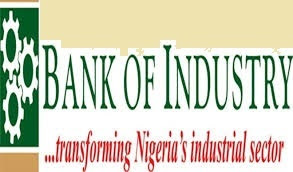 Federal Government of Nigeria is actually tackling the economic recession from different angles. Part of this can be seen in the recent visit of BOI management team to Kebbi State of Nigeria.
BOI AND KEBBI STATE ENTREPRENEURSHIP LOAN SCHEME
The Bank of Industry and Kebbi State Government have agreed to set up
a
N2bn loan scheme to support entrepreneurship development in the state.
The Acting Managing Director, BoI, Mr. Waheed Olagunju, stated this during a meeting with the Governor of Kebbi State, Abubakar Bagudu.
He said the fund, which would be contributed by each party in equal sum of N1bn each, would be dedicated to assisting the development of Micro, Small and Medium Enterprises in the state.
The BoI boss also maintained that the agricultural sector would be given priority in the disbursement of the fund.
The Acting MD assured the governor that the state would enjoy enormous benefits from partnering with the bank as it had been able to provide attractive financial services, lending at single digit interest rate in the benefiting states.
BANK OF INDUSTRY PARTNERS WITH KEBBI STATE
He further said, "As a Federal Government-owned agency that has the mandate to ensure balanced development across the country. We have come to you to see how we can fit into your development agenda, and to see how we can play an active part because you have come up with a lot of initiatives, essentially the rice project which other states are now trying to emulate".
"We believe that there is a lot more in Kebbi and in other areas in which you have comparative advantage. A lot of fishing takes place here and onions are grown here; so, we want to see how we can come in and work with you. In other states where we have subsisting relationship, we have been able to lend at single digit."
Olagunju explained that the bank was interested in sponsoring entrepreneurs involved in value addition, describing Kebbi State as very rich in agricultural resources that needed to be processed.
"Unless these products are processed and value added to them, there could be a lot of post-harvest loss. That is why we are being proactive to ensure that we assist entrepreneurs who can help process these products from the agricultural sector," he added.
BANK OF INDUSTRY PARTNERS WITH KEBBI STATE
The governor in his response said the visit of the management team of the BoI was timely in view of the current economic recession bedevilling the country.
Bagudu, who noted that activities of the BoI had been quite noticeable in the last 10 years, said critical decisions were required now to turn around the economic fortunes of the country.
According to the governor, about N3tn is required annually to develop agriculture in the country, and farmers in Kebbi State alone will need N200bn.
This website will always supply you with the business information you need. Keep in touch with us. Click one of the social media buttons on this page to like us or to follow us.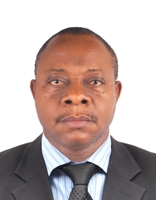 Founder/Managing Partner of Complete Full Marks Consultants Ltd. An Economist turned Chattered Accountant and Tax Practitioner with over 37 years of industrial experience.