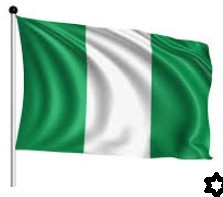 Nigerian Navy DSSC – Course 25 Recruitment/ SEAMAN
Nigerian Navy Direct Short Service Commission (DSSC) – Course 25 Recruitment / SEAMAN – Applications are invited from qualified Nigerians through the Nigerian Navy Enlistment Portal www.joinnigeriannavy.com which was opened on October 11 2017 for interested candidates to apply online.
You would understand that these recruitment have age limits. It's good you apply now, next year may be too late for you. Carefully go through this publication and apply. I wish you luck.
The Nigeria Navy – invites applications from suitably qualified Nigerians for enlistment into the Nigerian Navy through the Direct Short Service Commission (DSSC) Course 25.
Applications are invited for the positions below:
General Information to Candidates:
Recruitment Conditions:
Application Mode: Online
Job Title: SEAMAN
Location: Nationwide.
Type of Employment: DSSC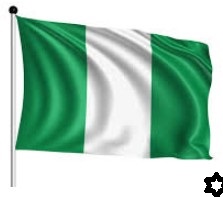 Nigerian Navy DSSC – Course 25 Recruitment/ SEAMAN
GENERAL INFORMATION:
Applicants are warned against giving false information or tendering fake certificates. Any false information or fake certificates discovered at any stage will lead to disqualification and subsequent prosecution of the applicant.
Applicants must possess a minimum of Second Class Upper Division for holders of First degree and Upper Credit for HND holders. Computer literacy will be an added advantage.
Applicants must possess certificates of full registration with their respective statutory professional bodies in Nigeria.
Applicants who obtained certificates from foreign institutions should ensure the certificates are authenticated by the Federal ministry of education.
All applicants must be single.
Applicants must possess NYSC discharge certificate or letter of exemption from NYSC.
All applicants must present O'level West African Examination Certificate (WAEC), in addition to any other results such as NECO. Credit in Mathematics and English is compulsory.
Male applicants must not be less than 1.68 metres tall while female applicants must not be less than 1.65 metres tall.
Applicants should be between 22 and 28 years of age by 31 January 2018 except Chaplains and Imams who should not be more than 30 years.
Applicants will be shortlisted for a qualifying aptitude test. The date, time and result of the aptitude test will be placed on this website.
Applicants are to choose any of the following centres for the qualifying aptitude test:
Abuja- Command Day Secondary School, Mogadishu Barracks.
Bauchi – Command Day Secondary School, Shadawanka Barracks.
Owerrinta – Nigerian Navy Finance and Logistics School, Owerrinta.
Lagos – Nigerian Navy Secondary School, Ojo.
Port-Harcourt – Nigerian Navy Secondary School, Borokiri.
Sokoto – Army Day Secondary School, Giginya Barracks.
Applicants are to bring the following to the Aptitude Test Centres:
Parents/Guardian Consent Form.
Local Government Attestation Card.
Acknowledgement Form.
Photocopies of Certificates including NYSC Discharge Certificate.
Nigerian Navy DSSC – Course 25 Recruitment/ SEAMAN
Warning:
In addition, applicants are to note that the entire enlistment process is free and they should refrain from giving money to any individual under any guise.
Submission of Form:
On completion of the application form, applicants are advised to click 'SUBMIT' on the portal and generate the applicant's Transaction ID. Applicants are advised to print out a copy of the 'Application Summary'. For technical support, call 08159999011 between 0800 and 1700 hours only.
Qualifications:
Applicants must possess BSc/HND in Nautical Sciences. Membership of relevant professional body will be an added advantage.
Nigerian Navy DSSC – Course 25 Recruitment/ SEAMAN
The Nigerian Navy You Know!
The Navy was established in Nigeria to enhance national prosperity and security. They are part of the Nigerian Armed Forces made up of the Army, Air-force and the Navy. They are saddled with the mission of maintaining a naval force that is well trained, organised and highly motivated to discharge its constitutional roles professionally and efficiently for the defence of Nigeria and ensuring her economic prosperity.
What are your duties as a SEAMAN in Nigerian Navy?
The duties performed by
Seamen
include: serving as helmsmen and lookouts; repairing, maintaining and stowing equipment in preparation for underway operations; working in non-engineering divisions of the ship or station; standing security watches while in port and under way; operating sound-powered telephone systems; doing temporary duty for 90-120 days with food services divisions or compartment cleaning; serving as a member of damage control, emergency and security alert teams; participating in naval ceremonies; taking part in underway replenishment (transferring supplies from ship to ship at sea), working with qualified personnel to gain job training and experience.
Nigerian Navy DSSC – Course 25 Recruitment/ SEAMAN
Try your best to keep in touch with this website for regular updates on this Navy recruitment. If you like us on our Facebook and Tweeter handle, you will be sure of your updates.
Click here
for more recruitment updates.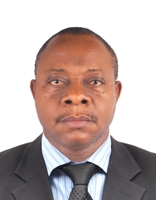 Founder/Managing Partner of Complete Full Marks Consultants Ltd. An Economist turned Chattered Accountant and Tax Practitioner with over 37 years of industrial experience.