Save the Children Nigeria  Job Vacancies/  Administrative Officer – To support in developing, manage and co-ordinate the overall functioning of administrative support systems for the Borno, service providers and country office led events.
This includes office management, facilities management, development and maintenance of policies and procedures, travel, and staff management.
If you are qualified and interested in this job, read through these conditions and apply accordingly. Good luck.

Employer Briefs:
Save the Children is the world's leading independent organisation for children. We work in 120 countries. As a matter of fact, we save children's lives; we fight for their rights; we help them fulfil their potential.  And, work together, with our partners, to inspire breakthroughs in the way the world treats children and to achieve immediate and lasting change in their lives.
Furthermore, in 2015, the Nigeria Save the Children Country program reached over 28 million beneficiaries (12 million directly and 16 million indirectly) through multi thematic programs (Child Protection, Child Poverty, Education, Health (WASH) & Nutrition).
The country portfolio comprised of 25 projects including both development and humanitarian projects. Expansions in Child Protection and Nutrition programs increased our geographical footprint from 20 States in 2014 to 24 States in 2015.
Save the Children protects children from abuse, neglect, exploitation, and violence in all regions of the world. In the United States, we provide critical services in the aftermath of disasters and
We are recruiting to fill the following vacant positions below:
Save the Children Nigeria  Job Vacancies/  Administrative Officer
Job Vacancies and Conditions:
Administrative Officer
Location: Borno, Nigeria
Key Areas of Accountability
Furthermore, Management of Office facilities and travel for the Borno Office
Ensure the Borno Office is well equipped, has sufficient levels of supplies (consumables, stationery, equipment) etc, is fully functioning and fit for purpose to enable all staff to operate with maximum efficiency
Oversee the maintenance of Borno office premises and guest houses, furniture, fittings and all equipment in a fully functioning state.
Manage and supervise the Administrative Assistants
Ensure compliance with Save the Children Quality Standards,  Global Policies and Guidelines
Administrative Officer
In addition, Office Management:
Manage and oversee all day to day office management issues to ensure smooth running SC office
Develop and manage plans for office seating to ensure that all staff are suitably accommodated
Ensure that meetings/workshop services provided to SC is efficient and effective
Ensure effective reception management and that there is always appropriate cover and a professional service is provided at all times to staff and visitors
Oversee the equipment and inventory in accordance with SC Global Policies and Guidelines.  This includes safety/security and maintenance of equipment;
Responsible for ensuring the Borno office has adequate supply of stationery, consumables etc and ensure its effective use
Liaise with other departments on tender processes for contractors for support services including travel, hotel, etc
Develop, manage, and oversee effective relationships with service providers suppliers, landlords, etc, ensuring transparency and value for money
CLICK HERE FOR OTHER RECRUITMENT INFORMATION
Facilities Management:
Ensure premises are fit for purpose and suitably equipped and a tidy and professional appearance is maintained
Maintain general office equipment track; regularly evaluate equipment
Ensure full Health and Safety induction of new staff
Carry out a monthly maintenance and Health and Safety check, and arrange, as required for any work to be carried out
Liaise with landlords on all SC rented properties
Oversee the overall maintenance of the residence/office premises, facilities assets and equipment (physical work environment) and ensure that these are secure and efficiently utilized.
Travel, Logistics & Events:
Oversee the management for all travel, business visas, and accommodation for visitors, consultants, and staff on official Save the Children business.
Ensure that travel is on schedule and cost effective and that visits to Country Programmes occur with a minimum of disruption and downtime.
Ensure that meetings and conferences are effectively managed in Borno office ensuring value for money and transparency in all the processes.
Administrative Officer
Furthermore, are Staff Management, Mentorship, and Development:
Ensure appropriate staffing within Administration department
Supervise and manage Administration team; define expectations, and technical support as needed, and evaluate direct reports regularly
Manage the performance of all staff in the Administration Unit to ensure staff optimise their potential in pursuit of Save the Children's objectives through:
Effective use of the Performance Management System including the establishment of clear, measureable objectives, ongoing feedback, periodic reviews and fair and unbiased evaluations;
Coaching, mentoring and other developmental opportunities;
Recognition and rewards for outstanding performance;
Documentation of performance that is less than satisfactory, with appropriate performance improvements/ workplans
Save the Children Nigeria  Job Vacancies/  Administrative Officer
Other Responsibilities:
The post holder may carry out other duties in addition to or instead of those outlined above which may reasonably be required from time to time as requested by line manager or Country Director or his/her designate.
Qualification  and Cognate  Experience
A University Degree in Business Administration, or equivalent in relevant field
A minimum of 3 years of experience in an administration role in a corporate or an NGO environment
Proven ability to provide high level support to management teams.
Ability to plan and organise a substantial workload that including complex, diverse tasks and responsibilities
Experience of managing and developing teams
Experience of setting up and maintaining management information systems and office systems.
Experience of negotiating service contracts and ensuring value for money.
Excellent communication skills in order to deal tactfully and sensitively with a wide range of people.
Excellent organisational skills and a track record of consistently prioritising delivering on time.
A high level of computer literacy.
Good judgement, initiative and problem solving ability
Commitment to Save the Children's mission and values
Experience in working in a diverse international team
 Administrative Officer
How to Apply
Finally, interested and qualified candidates should:
Click here to apply online
Note: Shortlisting and interviews will be done as they are received. Only shortlisted candidates will be contacted.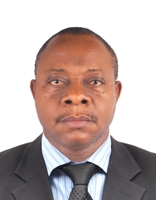 Founder/Managing Partner of Complete Full Marks Consultants Ltd. An Economist turned Chattered Accountant and Tax Practitioner with over 37 years of industrial experience.