How to Write Soft Drink, Beverages and Wine Business Plan – And  how to start soft drink business in Nigeria, how to start a distributorship business in Nigeria, and how profitable is soft drinks business in Nigeria?
In fact, drinks are mostly artificially prepared and of assorted  flavour excluding water. Industrially produced soft drinks include coca cola products, juices and other such processed soft drinks. 
However, beverage is a name given specifically to various kinds of refreshing drinks which include tea, coffee, liquor, beer,  milk and hot chocolate. Wine is an aspect of beverage  made from fruit.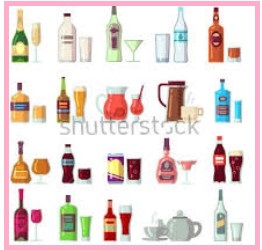 How to Write Soft Drink, Beverages and Wine Business Plan
The combination of this topic to include soft drinks, beverages and wine is deliberate. It's purpose is to highlight their relationship as types of drinks that can be sold together in a single retail or wholesale shop. It could be organised in a shop departmentally for easy administration.
As a matter of fact, this is the type of business I have in mind in writing this business plan for you.  It's a strategic business idea. If you are interested in this business or a section of it, then this business plan gives you the best guide in building your own business plan.
Preliminary Matters:
I'm taking it for granted that you have done your business registration wit CAC Nigeria, otherwise
contact me
today so that I can get that for you in the next 5 days. This process will also take  care of every other legal status of the business – ownership and operational  structure. 
As I discussed above, I also think you have choosing your business niche – a particular business line you want to deal on or a combination of many.
You must have also decided on the location or localisation of your business. Such location must be one that will enable you generate the required turnover that will drive the business.
How to Write Soft Drink, Beverages and Wine Business Plan
Soft Drink, Beverages and Wine Business Plan 
One most important step before making any serious business decision is to prepare a beverage company business plan. The business plan will help you to have a better picture of  where you are going, when you want to reach and how you will reach there.
What Does the Business Plan Contain?
There is no hard and fast rules on the format or volume of a business plan. Depending on what you want it for, it could be few pages or multiple pages. Highlighted here are the most important portions of a business plan. Note that this model of business plan is an all purpose type.  You can adapt it to any wholesale or retails business.
Executive Summary:
This section of the plan is always the beginning of a business plan but it's always  written lastly, because it's the summary of all you have in the plan. Every thing must be highlighted in a summary way here. A page or two will do.
One major detail it gives is why you are doing the business plan. You must indicate whether it's for bank loan or to attract other investors, and or for management purpose.
Business Overview:
 As the name implies, it's an overview of the business entity, therefore it must show:
Business History – when the business came to be, its legal structure and ownership.
Vision and/or Mission – By this you let the plan readers know what you want the business to be in future and how to get there. In not more  than two short sentences each, you detail the entity Vision and Mission 
Objectives – Objectives are targets to be achieved, when and how. In some cases this could be very elaborate.
Ownership Structure – Give details of the directors and share holdings here.
People Involved – Management team are the people involved in this operation. You have to give details of their profile, personal skills and cognate experiences, and special training.
You can list them out like this, each one with details of profile.
.Chief Executive Officer
Purchasing Manager
Chemist
Marketing Executive
Human Resources
Customer Service Executive
Accountants
.Security Guard
Truck Driver
How to Write Soft Drink, Beverages and Wine Business Plan
Industry Overview:
Remember that, your Soft Drink, Beverages and Wine Business is a subset of hospitality/entertainment/retail marketing industry. Just take a stand and tell us how your business fits into these industries, and what the industry offers your business and likewise what your business offers the industry.
How to Write Soft Drink, Beverages and Wine Business Plan – in relation to this subject matter other related facts that you can reference are: starting a drink business in Nigeria, soft drinks distribution business plan, how to start a soft drink business, how to start coca cola business in Nigeria, how much does it cost to start a wine store in Nigeria
SWOT ANALYSIS: 
SWOT is the acronym for Strength, Weakness, Opportunities, and Threat. Every business operates under these conditions. It's what  you make out of it that promotes the business.
SWOT analysis helps you determine how to structure your business. Special Franchise won, business location, enough capital or employment of best hands, could be the strength of the business. Watching your business strength will help you strategies and go with full strength to realise your goal, while minimising your weaknesses.
Consequently, the strength of the business will help it maximise the opportunities available especially within and around the business environment, whose combination will  help the firm withstand the threats in form of competitions and environmental factors. The enjoyment of special tax incentive e.g. Pioneer status could be a business's  greatest opportunity.
An inclusive/comprehensive approach/structure of the business on how to manage both the strength, weakness, opportunities and threats, will enable the firm achieve its goals.
These are what experts like our firm can handle for you. Truly, a layman can't do this at all. Get in touch with us today right from the beginning of the business, and your future nightmares will be taken care of today.
How to Write Soft Drink, Beverages and Wine Business Plan
Marketing Strategy
Here you describe your target market segments, competition, differentiation and your marketing  strategy. Usually, marketing strategy  list  could include the following:
Target consumer analysis and Consumer profile –  Who is buying your product?
Strategic Positioning – Why your product should be bought? Why it's unique?
Marketing Goals and  Objectives –  Expected results
Marketing Mix
Promotional Strategic – methods of adverts to be used.
Communication planning – especially with certain segments of the market
Evaluation / Measurement 
This aspect of the plan is very important to drive the turnover you need to achieve your business goal.
Operational Plan 
This is a composite section. It gathers all operational processes and procedures including marketing, production, procurement, administration, utilities, etc. and cost them in monetary value.
 Every aspect of this segment is important. If the operational expenses-turnover ratio is very high the net profit will be affected.
Financial Planning: This will include;
Sources of funds and their applications 
Financial assumptions: Every assumptions made in the estimate must be stated here.
Sales Forecast: You must tell your readers how must turnover you intend making periodically
Production/Procurement: Every sources and value of your wares must be highlighted here.
Operational Expenses forecast.
Purchase of certain equipment, and their depreciation.
Financial Analysis: This will include the following;
Break-even analysis – your break-even point is important here
Fore-cased Profit or loss account, balance sheet and cash flow Statement
Financial Ratios: Gross Margin, Net Profit margin and Return on Investment and others.
Timeline: 
This is a check list of all you are supposed to have done and those to be done in near and long future. You must attach notes of explanation  to each of them. It's like a diary, and can be like the following:
Business Incorporation: Completed
Opening of Corporate Bank Accounts: In progress
Opening Online Payment Platforms: To be Completed 20th March
Application for business license and permit: In progress
Leasing of facility and remodelling of  the shop: In Progress
Writing of Business Plan: In progress
Graphic Designs and Printing of Packaging Marketing / Promotional Materials: In Progress
Recruitment of employees: To be completed 5th June
Purchase of the Needed furniture, racks, shelves, computers, electronic appliances, office appliances and CCTV: In progress
Creating Official Website for the Company: To be completed 7th May
How to Write Soft Drink, Beverages and Wine Business Plan
For Further Information:
You can always get more information from us. If you contact us today, our experienced  accountants and management consultants will do a business plan that will make you avoid delays from investors and banks. 
Every of our Business Plan has ICAN stamp affixed. This makes ours professional and authentic; no investor resists
CFMC Limited
designed  business plan.  
Our Special Offer: For businesses whose turnover is less than N1,000,000.00 ( one million Naira), we give a free 1 year coaching services as long as at the end of the one year  we prepare the financial statements and process the tax returns.
You can contact us through +234 8034347851 or cfmclimited@gmail.com. If you want to send in enquiries, you can use our comment box on this page or fill in the follow by e-mail platform on this page too. 
You can equally let your friends know this by making use of our social media – Facebook, tweeter etc. share buttons below this post. Just make a  click.  
Thanks a lot. Your regular visit will keep this blog alive.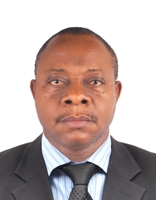 Founder/Managing Partner of Complete Full Marks Consultants Ltd. An Economist turned Chattered Accountant and Tax Practitioner with over 37 years of industrial experience.