Security Associate G6 Maiduguri Borno (72715) @ UN World Food Programme (WFP) – This is seen in many ways: The United Nations World Food Program Recruitment 2022, Latest Jobs at The United Nations World Food Programme, World Food Programme (WFP) Jobs in Nigeria December 2022, Security Officers Professional Profile – World Food Programme,Security Associate at the United Nations World Food Programme,Security Associate G6 Maiduguri Borno (72716) @ UN World Food Programme (WFP)and Security Associate G6 Damaturu Yobe (72715) @ UN World Food Programme (WFP)
Security Associate G6 is needed at Maiduguri, Borno state. Such ideal candidate will be involved in patrol and checking, security programmes, handling of security equipment, police  assistance, civil duties, review of security threat, risk and security related information. If you are qualified and have interest in this job, and more importantly can live and work in Yobe state, this post is for you.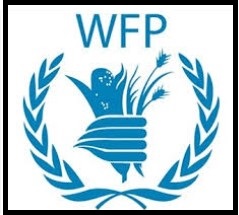 Security Associate G6 Maiduguri Borno (72715) @ UN World Food Programme (WFP)
Employer Briefs:
The United Nations World Food Programme as at today is the world's largest humanitarian agency fighting hunger worldwide. With a sole mission of WFP  to end global hunger. This is why  every day, WFP works worldwide to ensure that no child goes to bed hungry and that the poorest and most vulnerable, –  women and children in particular, can access the nutritious food they need.
We are recruiting to fill the vacant position below:
RECRUITMENT DETAILS:
 Security Associate – G6
Requisition: #72715
Location: Maiduguri, Borno
Why this Job?
It's to perform tasks related to the implementation and assessment of security measures and maintenance of equipment with a view towards providing updates and recommendations to facilitate informed decision-making and secure WFP staff, facilities and operations.
Abridge Key Accountabilities:
The Security Associate will:
Review security threats and risks in detail and compile accurate reports on trends and situations that could adversely impact WFP operations, in order to ensure information is accurately collated and sent to senior security staff to support reporting and decision making.
Review security related information (e.g. security incidents and events, security support to daily activities, etc.) and use corporate or local information management tools to produce a range of analyses and in-depth reports, to ensure that information is readily available for relevant stakeholders.
Liaise and co-ordinate with local administration, security and law enforcement authorities, communities, UN/NGO security staff and other actors, to facilitate access for safe programme delivery and to mitigate potential risks against staff and other resources.
Plan and co-ordinate staff activities during field missions and perform security assessments within the area of responsibility to support safe and effective programme delivery.
Analyse security assessment reports following field missions and present detailed recommendations for risk mitigation to support security situation analysis and facilitate decision-making.
Assist in advising the Country Director on security risk management matters and safety issues in compliance with the United Nations Security Management System (UNSMS).
Support the implementation of risk management mitigation measures, including Minimum Operational Security Standards (MOSS) to ensure compliance.
Support the maintenance and management of security equipment and make recommendations to strengthen technology capacity in line with business requirements.
Monitor and ensure that all access control procedures are effective and stringently followed by all staff and visitors, in order to maintain a safe and secure environment.
Maintain and develop recommendations for improving emergency and contingency planning documentation including physical preparations and procedures, to support preparedness for a crisis.
Deliver security training to staff and review security training needs in order to develop measures to meet business requirements.
Supervise and provide on-the-job training to other staff supporting their development and high performance.
Security Associate G6 Maiduguri Borno (72715) @ UN World Food Programme (WFP)
4Ps Core Organisational Capabilities:
Purpose:
Understand and communicate the Strategic Objectives: Coaches team in the most effective ways to communicate WFP's Strategic Objectives to WFP team and partners in the field.
Be a force for positive change: Implements new methods or tools to improve team's work processes and productivity.
Make the mission inspiring to our team: Maps team's activities and tasks to specific successes in beneficiary communities to showcase positive impact.
Make our mission visible in everyday actions: Explains to teammates how each unit contributes to the overall WFP mission.
People:
Look for ways to strengthen people's skills: Identifies skill development opportunities such as training modules or on-the-job experiences for self, colleagues and direct reports.
Create an inclusive culture: Facilitates team building activities to build rapport in own unit.
Be a coach & provide constructive feedback: Facilitates the pairing of junior colleagues with coaches within own team.
Create an "I will"/"We will" spirit: Proactively anticipates potential challenges and develops mitigation plans to ensure that team meets goals and targets.
Performance:
Encourage innovation & creative solutions: Identifies opportunities to be creative in own work and to help team be more innovative and accurate in their respective tasks and areas of work.
Focus on getting results: Monitors team's deliverables and provides feedback to ensure outcomes are delivered consistently and accurately.
Make commitments and make good on commitments: Provides accurate guidance to team on expected responsibilities and tasks, whilst also upholding own commitment to the team.
Be Decisive: Sets an example and provides guidance to junior team members on when to escalate issues when faced with challenging issues in the workplace or in the field.
Partnership
Connect and share across WFP units: Facilitates partnerships with other WFP units to accomplish missions in the field.
Build strong external partnerships: Sets an example and provides guidance to team on how to build relationships with external partners.
Be politically agile & adaptable: Articulates to colleagues or direct reports the value of contributing to other WFP teams and agency partnerships in fulfilling WFP's goals and objectives.
Be clear about the value WFP brings to partnerships: Organizes, monitors, and prioritizes own and team's efforts to ensure that they will fulfil the needs of internal and external partners.
Security Associate G6 Maiduguri Borno (72715) @ UN World Food Programme (WFP)
Functional Capabilities:
Strategic approach to security risk management: Demonstrates understanding of strategic approaches to security to identify potential threats. Contributes to the creation and implementation of WFPs mitigation measures.
Operational knowledge of security risk management: Demonstrates some understanding of day to day security operations. Contributes knowledge to development of resolutions to aspects of challenges faced, as directed.
Security resource management: Demonstrates ability to track and compile reports on HQ and Field staffing and financial resource usage on a project-level basis.
Analysis and solution development:  Demonstrates understanding of key UN inter-governmental body partner agencies. Understands implications of security information and reports and supports in the identification of mitigating actions against threats and vulnerabilities to WFP's operations.
Planning compliance and emergency management: Supports in planning and prioritisation practices in-line with established security policies and procedures.
Minimum Qualifications:
Education:
Completion of Secondary School education. A post-secondary certificate in the related functional area.
Knowledge & Skills:
Specialised knowledge of the application of practical methods, techniques, procedures and systems used in security, typically gained through technical training and work experience.
Broad knowledge and understanding of security logistics, security administration, risk assessment and co-ordination with local authorities and local law enforcement agencies.
Training and experience in fire and related intervention/evacuation procedures.
Ability to manage emergency situations and remain calm.
Attention to detail and constant vigilance in order to promptly detect any breach in security measures.
Ability to interpret information, use judgement and inform supervisors of any incidents which might impact the UNWFP staff and operations.
Excellent communication skills in order to maintain frequent correspondence with both, internal staff and external authorities with regards to security advisories and security incidents.
Willingness to attend security trainings and comply with UNSMS standards.
Language:
General Service (Headquarters): Fluency (level C) in English language. Fluency (level C) or intermediate knowledge (level B) of another official language may be required depending on the location of the post or area of responsibility.
General Service (Field): Fluency in both oral and written communication in the UN language in use at the duty station and in the duty station's language, if different.
Organizational Context
These jobs are found in the Country Offices (COs), Regional Bureaux (RBs) and Headquarters (HQ). Job holders report to the Security Officer.
Job holders at this level demonstrate responsibility and initiative to respond independently to queries with only general guidance. There is a requirement to use judgment in dealing with unforeseen problems on a daily basis. Job holders manage resources and coach and coordinate a team of security support staff.
These jobs may require to report for duty on short notice.
Other Specific Job Requirements:
This section is optional to describe additional responsibilities & knowledge required for the specific job.
Desired Experiences For Entry into the Role:
Has gained sound knowledge of security operations technical processes
Has provided technical guidance and training to staff members within area of expertise
Has supported research and collation of data which feeds into reports that inform security operations activities
Application Closing Date
3rd January, 2022.
How to Apply
Interested and qualified candidates should:
Note
Qualified female candidates are encouraged to apply.
Only Nigerian national (or residents with valid residence and work permits) are eligible to apply.
Only shortlisted candidates will be contacted.  Canvassing of any sort will lead to automatic disqualification of the concerned applicant.
For Recruitment  Updates:
This website will continue to give you update on recruitment exercises, but you have to do yourself a big favour by checking on this website daily.
Otherwise,  send in your e-mail address through our follow by e-mail tab at the right-hand corner of this page, or send in your comments or questions through the send in comment tab on this page too, you will be reached also.
If you click on the social media share buttons below this post you will let all your loved ones have this information.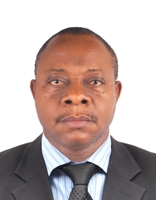 Founder/Managing Partner of Complete Full Marks Consultants Ltd. An Economist turned Chattered Accountant and Tax Practitioner with over 37 years of industrial experience.