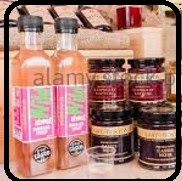 REASONS FOR VALUING NIGERIAN GOODS.
REASONS FOR VALUING NIGERIAN GOODS – promoting made in Nigeria goods, what is Nigerian goods, Nigerian and foreign made goods, what is made in Nigeria product, examples of made in Nigeria goods, list of locally made goods in Nigeria, manufactured goods in Nigeria.
There is no gain-saying that ' what you call your dog is what it will answer'. We must give value to made in Nigeria goods and services.
Therefore, we must encourage their usage, by buying them and promoting their use. I
n
this article we try to highlight the benefits that could come from encouraging the use of made in Nigeria goods to individuals, our nation, and society.
READ ALSO:
THE EASE OF DOING BUSINESS IN NIGERIA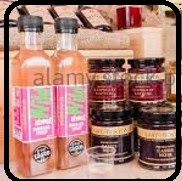 RECENT CALL FOR USE OF MADE IN NIGERIA GOODS:
Recently there has been increasing call and awareness being created for the use of made in Nigeria goods and services. Good enough these calls are coming from the high and mighty in our society. This increasing calls from different quarters for Nigerians to start patronising locally made goods and services should be supported by all and sundry who mean well for Nigeria.
The calls became imminent after the recent free fall of the naira against the dollar, which affected many business concerns in the country because the exchange rate became too high to manage by the importers.
The Central Bank of Nigeria (CBN), made moves
t
o stop the naira's further devaluation and instead encouraged local manufacturing by banning Nigerian companies buying dollars for a vast variety of foreign goods ranging from glass to cooking oil and tomatoes. This move gave concern to all, but it is leading to one good thing; promotion of made in Nigeria goods.
REASONS FOR VALUING NIGERIAN GOODS.
NIGERIAN ELITES AND MADE IN NIGERIA GOODS:
Already, some Nigerian elites are already setting the pace such as Senator Ben Murray-Bruce representing Bayelsa East senatorial constituency in the Nigerian Senate. Senator Bruce has been at the forefront of this campaign and even went a step further to buy an Innoson car, which is produced locally in Nnewi, Anambra state.
Joining the fray also is Senate president, Bukola Saraki who was spotted few days ago at the National Assembly adorning a made-in-Nigeria attire few weeks after he joined Senator Enyinnaya Abaribe to attend the Made-In-Aba Trade Fair in Abuja.
Indeed, one of the ways Nigeria can achieve economic prosperity is for Nigerians to identify with Nigerian products by buying them and also making use of local services in Nigeria.
The questions to ask, which we want you to reap up are:

Why must we Value Nigerian Goods?
What are the examples of made in Nigeria goods?
Why promoting made in Nigeria goods?
REASONS FOR VALUING NIGERIAN GOODS.
We highlight just few reasons why we must attach value to Nigeria locally manufactured goods and services.
EMPLOYMENT CREATION:
Buying made in Nigeria goods will boost employment generation in the country, as the multiplier effect of patronising local products will create demand for such goods and that means more production and income generation for the entrepreneur who will now be able to afford more hands in the production processes. Single line of illustration will generate velocity spending which will multiple economic activities both formally and informally.
CONSERVATION OF NIGERIA'S FOREIGN RESERVES.
Buying made in Nigeria goods will help conserve the nation's foreign reserve and strengthen the naira against the dollar. The meaning of this is that, when you buy made in Nigeria goods, you will no longer need the foreign good and the dollar you will require to buy the foreign good is conserved for other necessary national needs or be saved. That means stabilising the foreign reserve, and when you export the Nigerian made goods you increase the foreign reserve. Now you can see that this your one single action will go a long way in making the country financially healthy and self-dependent.
VALUE CREATION FOR NIGERIA'S ECONOMY
Buying made in Nigeria goods helps to add value to the Nigerian economy. It is important to note that major prosperous economies of the world boost their small and medium enterprises as a way to solidify their economy. When you buy made in Nigeria goods thereby encouraging further production, you cause growth in the Gross Domestic Production (GDP) of the country. Increase in GDP will boost favourable balance of trade. Favourable balance of trade means increase in foreign reserve and in Naira strength. Increased GDP will lead to increase per capita income. Increase in per capita income means increase in standard of leaving and well-being of the citizenry.
BOOST TECHNOLOGY TRANSFER/DEVELOPMENT
Buying made in Nigeria goods helps to boost domestic production, thereby encouraging technology transfer. For production to be cheap per unit it has to be mass produced. Manual production does not give rise to cheap per unit cost of production. Technology does that. Technology will help mass produce goods and services, and that means lower unit cost of production. Two things are here- goods are available , and are also cheap.
This technology will either be developed, transferred, or stolen from advanced economies. Being in production will lead to this, because an entrepreneur much be in business and must fined way of surviving. So will either develop the means of production or steal it or cause it to be transferred to him. Buying made in Nigeria goods will make this happen.
REASONS FOR VALUING NIGERIAN GOODS.
CIVIL SOCIETY
A lot of civil vices that go on today, be it armed robbery, kidnapping, youth restiveness, destitution, boko haram etc are due to lack of employment, income, good lifestyle, education etc. The common saying that an idle mind is a devil's workshop is true. Keep these set of citizens busy, let them earn a living wage and you will have a good civil society.