Apply for Analyst, Organisational Development & HRIS at the Nigerian Stock Exchange (NSE) -The Nigerian Stock Exchange, championing the development of Africa's financial markets and by that  connecting Nigeria, Africa and the world.
NSE is  recruiting to fill the position below:
Job Title: Analyst, Organisational Development & HRIS
Location: Lagos
Division: CEO
Department: Human Resource Group
Report to: Team Lead, Organisational Development & HRIS Management
Grade: Executive Assistant – Officer
Estimated Date of Resumption: Friday, February 2, 2022

Apply for Analyst, Organisational Development & HRIS at the Nigerian Stock Exchange (NSE)
The Job Summary
The Nigerian Stock Exchange services the largest economy in Africa, and is championing the development of Africa's finanncial markets.
The Exchange offers listing and trading services, licensing services, market data solutions, ancillary technology services, and more.
The Nigerian Stock Exchange continues to evolve to meet the needs of its valued customers, and to achieve the highest level of competitiveness. It is an open, professional and vibrant exchange, connecting Nigeria, Africa and the world.
The Organisational Development (OD) and HRIS Management Analyst (as a subject matter expert) will provide on-going support to the Team Lead for the development, implementation and management of the OD strategy, practice, program and initiatives for The Exchange.
The individual serves as a supporting technical point-of-contact for assigned functional areas in ensuring HRIS data integrity, testing of system changes, report writing and analysing data flows for process improvement opportunities.
The incumbent will Liaise with the Technology Team to perform HRIS upgrades, patches, testing and other HR technical projects as required.
Core Responsibilities
Assist the Team Lead in developing and designing the OD strategy and related projects, such as position descriptions, organisational improvement, resources optimisations,job design/evaluation/pricing, OD/Change Management and compensation analyses
Actively support the design and delivery of OD and change management strategies, processes and interventions that support The Exchange's desire to be a high performing organisation
Assist in organizational planning efforts including creation of organizational charts, review of roles and responsibilities and job descriptions
Contribute towards research, analysis and ideas to the development of The Exchange's HR strategy in order to ensure that organisational development initiatives are appropriately integrated and aligned with strategic and business goals
Collaborate with the relevant stakeholders (e.g. TM and X-Academy Teams) to assist in the design and implementation of an integrated talent management strategy, succession plan, and career development programmes providing expertise advice to Management
Assist in the development, implementation of the Employee Performance Management Policy, facilitate and build awareness by providing training and on-going support to all levels of staff on the performance management process and systems
Ensure employee compliance with all performance management processes (annual performance review process, goal setting, probationary reviews, employee development planning)
Assist in the implementation of 360 degree Performance Feedback Process
Support stakeholders on key performance indicators (metrics/measures) of progress toward strategically aligned goals (i.e. productivity, efficiency, mitigated risk, employee retention, employee engagement, improved leadership, improved talent pipeline/bench strength, etc.)
Assist the Team Lead to collate and analyse results of performance evaluation exercises and prepare ExCo reports for further decisions and actions
Assist in the design, development and implementation of the Career Development and Succession Planning strategy and framework and connect the career development strategy with the business strategy and HR Strategy
Collaborate with the X-Academy Unit to develop training plans, identifying educational opportunities for employee development and oversee the development of processes, programs and criteria for the identification of high potential employees
Working closely with the TM team, oversee the development and implementation of a succession planning framework for The Exchange
Assist in the development and implementation of evaluation framework across all OD initiatives, monitoring quality in order to drive continuous improvement
Provide support in translating the HR related business requirements for a specific value stream into standardized business process designs and on-going business process management across the department
Assist in the analysis of statistical data and reports to identify and determine causes of personnel problems and develop recommendations for improvement of organization's personnel policies and practices
Assist in the development, updating and documentation of all OD related policies and practices develop and promote adoption within the organization of HR Best Practices
Update all OD related Standard Operating Procedures (SOPs) document, as required
Input, validate and verify data into internal tracking tools (such as Excel, HRIS, etc.) and create forms, templates, and reports/dashboards for HR Analytics
Research, analyse, present data and develop standard and ad hoc reports, templates, dashboards, scorecards, and metrics
Provide support in the assessment of the need for and develop job analysis instruments and materials, and oversee the overall process of evaluation, classification and rating/grading of job positions
Analyze occupational data, such as physical, mental, education qualification, task complexity and training requirements of jobs and employees and develops written summaries, such as job descriptions, job specifications, and lines of career movement
Collect, analyze, and prepare job information to facilitate personnel, administration, and management functions of organization: Consults with management to determine type, scope, and purpose of jobs
Ensure the accuracy of employee information on the Human Resources Information Systems (HRIS)
Monitor alterations to existing programs to gather and report data as necessary
Support the data management and integrity of the HRIS
Provide support to end-users: managers, employees, and HR team
Test, document and implement new HRIS software updates procedures and processes
Detect, troubleshoot, and resolve data issues
System Maintenance – review, testing and implementation of HRIS system upgrades or patches. Collaborate with functional and technical staff to coordinate application of upgrade or fix and document process and results, as directed by the Team Lead or CHRO as required
Administer and implement Service Level Agreements (SLAs) with key/relevant stakeholders, monitor performance levels and take corrective action as may be required
Apply for Analyst, Organisational Development & HRIS at the Nigerian Stock Exchange (NSE)
Qualifications and Cognate Experience:
HND/ Bachelor degree in Social/Management Science disciplines, preferably in the Human Resource Management
An OD qualification, or equivalent professional knowledge gained through appropriate experience working as an OD specialist or as a HR Generalist with an OD focus; membership of a professional body – CIPM, CIPD, PMI, SHRM, etc. is an advantage
At least  2 years of HR Generalist or specialist experience
Basic experience and exposure to Organisational Structure Design, Project Scheduling and Process Mapping tools such as Visio, Excel, MS Project, Smart Arts, etc. is an added advantage.
Functional Competencies:
Analytical Thinking
Business Process Audit
Data Management
Emerging Technologies
Employee Relations
Human Resources HRIS Management
Knowledge of Employment Laws
Organizational Development and Growth
People Management
Performance Analysis and Management
Policy Formulation and Management
Process Management
Behavioural Competencies:
Attention to Detail
Change Management
Effective Communication Skills (Written & Oral)
Innovation
Planning and Organizing
Problem Solving
Team Work
Application Closing Date 
19th January, 2022.
How to Apply
Interested and qualified candidates should visit www.nse.com.ng:8443/careers to apply online
This site will always give you the recruitment updates you desire. Please, make it a duty to visit the site regularly. Get your business plan done properly, get your business information at the cheapest fee. We will help you set up your business  by doing all the start-up processes for you and setting up your administration and accounting system – your internal control system. Call us on +234 8034347851 or email to cfmclimited@gmail.com.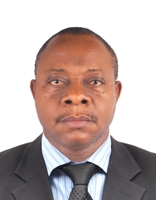 Founder/Managing Partner of Complete Full Marks Consultants Ltd. An Economist turned Chattered Accountant and Tax Practitioner with over 37 years of industrial experience.