Criteria & Requirement for 2022 BOI Fresh Graduate (NYSC) Entrepreneurship Fund – This is a youth empowerment program in Nigeria anchored by Bank of Industry.  Relevant to this are: youth entrepreneurship support (yes), NYSC loan 2022 , how to access loan from bank of industry, bank of industry cap fund, bank of industry loan application form, youth entrepreneurship in Nigeria, youth entrepreneurship grants, bank of industry interest rate and Criteria & Requirement for 2022 BOI Fresh Graduate (NYSC) Entrepreneurship Fund.
Therefore, applications are invited from fresh graduates for 3rd Round of the Bank of Industry (BOI)  N2 Billion Graduate Entrepreneurship Fund (GEF). Therefore, if you are interested in this scheme, please consider the  conditions for application and apply accordingly.

Criteria & Requirement for 2022 BOI Fresh Graduate (NYSC) Entrepreneurship Fund
One important document you require for this fund is a bankable business plan which I do for you. As a professional the business plan I will do for you will bear a professional name and stand and cannot be rejected. Call me on +234 8034347851 or email to cfmclimited@gmail.com
Criteria:
Target Market/ Criteria: 
This product will be available to serving NYSC members that have successfully passed through the following stages:
Screening process
Attended the capacity building programme developed specifically for the prospects under GEF
Submitted a bankable business plans in respect of any of the Bank's identified 40 SME clusters listed in Appendix I. (Any subsequent addition to the Bank's identified cluster shall also be included)
Projected Impact: The fund shall be deployed to support the establishment and/or expansion of an estimated 1,000 enterprises promoted by NYSC members across the country. The scheme is expected to create a minimum of 5,000 direct jobs and 25,000 indirect jobs annually, totaling 30,000 jobs.
Program Limit: N2.0 billion in the first year.
Obligor Limit: Up to N2 million
Pricing: Interest Rate: Nill (0%), effective from 1st May, 2022.
Tenor: 3 – 5 years.
Moratorium: Six months from date of Loan Disbursement.
Criteria & Requirement for 2022 BOI Fresh Graduate (NYSC) Entrepreneurship Fund
Requirement:
Security: Security for the facility will be combination of:
Specific charge over the equipment (present and future).
Lien on the NYSC discharge certificate
Undertaking by the NYSC Directorate not to release the discharge certificate until the loan is liquidated.
One (1) external guarantor acceptable to BOI who must belong to any of the following categories:
Senior Civil Servant (Level 7 and above).
Bankers (not below the level of banking Officer) and must have been confirmed by current employer.
Professionals i.e. Medical Doctors, Lawyers, Accountants, Engineers, etc.
Senior Staff of reputable quoted Companies, International Oil Companies, Telecommunications Companies (GSM providers).
Elected public servants/administrators.
Reputable entrepreneurs with on-going entities and registered business names.
Clergy men.
The guarantees must be supported with a Notarized Statement of Net worth acceptable to BOI.
Criteria & Requirement for 2022 BOI Fresh Graduate (NYSC) Entrepreneurship Fund
ABOUT BANK OF INDUSTRY
BOI Vision is to be Africa's leading Development Finance Institution operating under global best practices, which the mission to transform Nigeria's industrial sector by providing financial and business support services to enterprises. Consequently, with a mandate of providing financial assistance for the establishment of large, medium and small projects as well as the expansion, diversification and modernisation of existing enterprises; and rehabilitation of existing ones.
The Bank of Industry Limited (BOI) is Nigeria's oldest, largest and most successful development financing institution. It was reconstructed in 2001 out of the Nigerian Industrial Development Bank (NIDB) Limited, which was incorporated in 1964. The bank took off in 1964 with an authorized share capital of 2 million (GBP).
Application Closing Date
7th February, 2022 .
This site will continually give you update on this exercise. Therefore, do yourself a favour by visiting this site regularly.
Get more information here now
Finally, do you desire articles on Business Tips, Business plan and feasibility study, C.A.C. Incorporation, Accounting and Auditing, Tax Management, Mining, travels and tours, feasibility analysis, real estate management, then
visit here.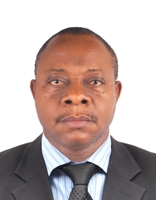 Founder/Managing Partner of Complete Full Marks Consultants Ltd. An Economist turned Chattered Accountant and Tax Practitioner with over 37 years of industrial experience.