Sports Materials Retail Shop Business Plan In Nigeria –  There are various types of business plan on this subject matter depending on your type of sporting material business. Therefore, there are sporting goods business plan sample for general sports goods/materials, sports apparel business plan and sportswear business plan sample which only focus on sports apparels, while others are general sporting business plans such as sports shop business plan, sports business plan, soccer store business plan, with a general topic like how to start a sporting goods retail business.   As you can see, there are a lot of business opportunities associated with Sports Materials  Retail Shop Business Plan in Nigeria today. Sports have made many sports men and women millionaires globally. So are those involved in one sporting material, equipment business or the other.
Sports Materials Retail Shop Business Plan In Nigeria
As a mater of fact, if you are interested in joining the sports men and women millionaire club by starting a Sports Materials Retail Shop Business Plan In Nigeria whatever type this sample business plan is for your use. I have taking time to put in place this sample business plan that will help you do that.
Therefore, this business plan will also help you attract investors into your business. It has been structured in a way that it could also be used for Grant Applications, Bank Loans, Proposal writing, Business Concept Note, Competitions etc. In fact, this sample business plan goes for both retail business, wholesale, distributorship and Sports Equipment/Materials manufacturers reps Business Plan In Nigeria Sports Materials Retail Shop Business Plan In Nigeria:
OVERALL SPORTS EQUIPMENT LTD profile
OVERALL SPORTS EQUIPMENT LTD is a retail trading outfit. Its major trading wares are sports materials and equipment. It stocks various types and makes of sporting materials ranging from international club materials and equipment, national, and local to rural sports materials and equipment. Our wares are sourced both locally and internationally. This is because our vision is to cater for all sporting spares and in fact including household sports needs. OVERALL SPORTS EQUIPMENT LTD is a private limited liability company registered in Nigeria in May 2004 to trade on sports materials. The company started operation in September, 2004, and has since then been in this business.
Sports Materials Retail Shop Business Plan In Nigeria
OVERALL SPORTS EQUIPMENT LTD has its corporate head quarters on No. 23 Enyinnaya Street, Aba, Imo state Nigeria. It has a workforce strength of 10 staff. The vision of OVERALL SPORTS EQUIPMENT LTD is to make quality sports materials available to all users all the year round sporting seasons.
Our Products:
Our products as shown below are of international standard. There are variety of make, design, quality, price, and colour.

Our Target Market:
Our target market is indeed the general public but with special preference for ports men and women, sports organisations, government porting agencies, sports promoters etc. We have been able to win over 30% market share of sport materials market in Imo state. Our customers like patronising us because of:
High quality, durable sporting materials and equipment
Varieties of products
Prompt delivery services
Excellent Customer Care Services
Online ordering for both national and international purposes..
High quality but low-cost sports materials.
Bulk purchase and all-year-round availability materials
Availability of modern designs.
Availability of modern equipment
Our Objective:
OVERALL SPORTS EQUIPMENT LTD marketing strategy ensures:
Customer satisfaction
Constant growth in sales throughout the year.
At least 40% of our customer base is repeat business.
Quality products at reasonable prices
Exemplary services to our customers.
For business coach/consultant click here
Goals
Our goal is if possible
To create a conducive sporting atmosphere by making available quality but cheap sports materials and equipment.
To be a one stop-shop in Owerri for sports materials and equipment
And to generate  over N20,000,000 turnover per year.
To promote both national and local interest in sports in Nigeria.
Our Vision for Sports Materials Retail Shop Business Plan In Nigeria To provide exceptional sporting materials at affordable cost. Our Mission for Sports Materials Retail Shop Business Plan In Nigeria To provide quality product and exceptional customer care services in a loving and caring way. Management Team of Sports Materials Retail Shop Business Plan In Nigeria Cyril Madu – Has over 8 years' experience in general sporting business. He has B.A in Physical Education. He will be in-charge of day to day marketing activities of the business. Fidelis Ogah – (B.Sc Political Science and MBA): He has over 9 years' experience in business management. He specialises in business start-up dynamics, and financial management.
The organisational chart of OVERALL SPORTS EQUIPMENT LTD is as shown below. This simple structure of management enables us have adequate and efficient control of the entire operation.
Click here for more business plan templates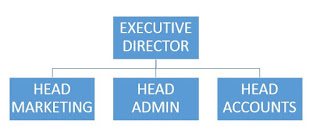 Our competitive advantage: These are:
large scale marketing
competence and credibility – honest dealings
Social competencies of our staff promote operational, and marketing optimisation.
Our many years of experience in Sports Materials Retail Shop Business Plan In Nigeria equips us in mastering the sports material/equipment retail processes, packaging and branding of products, product quality assurance and management of distribution networks which will give the company good commendation from our customers.
You can visit our partner site to check livescore24 update, read more about career development and get more opportunities to enhance your capacity. My many years of practice as a business consultant has helped in putting together a management team, which helps me to coordinate the team work in most aspect of the company. As the Managing Director/CEO of the company I oversee the day to day activities of the business.
COMPETITOR ANALYSIS
The market is competitive, yet people buy from us because of the following reasons:
Strong network of distributors
Special packaging and quality
Prompt delivery services
Excellent Customer Care
Online ordering for long distance customers.
Home delivery services
Our two major competitive advantages therefore, are:
All time availability of variety of sports materials.
Prompt delivery
Click here to get related recruitment information
You can get the remaining part of this business plan to complete your business plan from me whenever you are ready. Click here to contact me or phone +234 8034347851 or send mail on cfmclimited @gmail.com
Send in your comments through our comment box in this page. You can also let your contacts have this by clicking any of the social media share buttons below. Do you desire articles on Business Tips, Business plan and feasibility study, C.A.C. Incorporation, Accounting and Auditing, Tax Management, Mining, travels and tours, feasibility analysis, real estate management, then contact us. Check this now.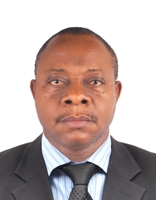 Founder/Managing Partner of Complete Full Marks Consultants Ltd. An Economist turned Chattered Accountant and Tax Practitioner with over 37 years of industrial experience.