Stanbic IBTC Bank is Recruiting  Asset Custodian 29503for  Asaba, Delta – The purpose of this job is to ensure the availability of treasury cash, reserve and blank forms. To ensure the availability of a fully functional cash service to tellers including the custody and balancing of vault cash,  processing of vault deposits, withdrawal and handling of related reports. It's also to control treasury cash, blank forms, safe custody items and duplicate keys. Such an officer should understand and manage the risks associated with the custody of these items as well as the changes in the custody of assets through effective system controls.

Stanbic IBTC Bank is Recruiting  Asset Custodian 29503for  Asaba, Delta
To get any of the IBTC advertised jobs search for Stanbic IBTC Bank Recruitment: Business Banker for Lafia Nasarawa, Stanbic IBTC Bank Recruitment: Business Banker for Eket – Akwa Ibom, visit recruitment portal http//careers.peopleclick.eu.com/careerscp to apply online, Stanbic IBTC Bank Recruitment: Graduate Personal Banker @ Lafia Nasarawa and Stanbic IBTC Bank is Recruiting  Asset Custodian 29503for  Asaba, Delta.
EMPLOYER BRIEFS:
Stanbic IBTC Bank has been a mainstay of South Africa's financial system for 150 years. It's now in over 16 countries across the African continent. Stanbic IBTC Bank is a leading African banking group that focuses on emerging markets globally and in Africa in particular.
To help  drive Stanbic IBTC Bank success into the future, resourceful individuals are being recruited  to join the banks dedicated team at her various offices.
Stanbic IBTC Bank is  recruiting to fill the position below:
Stanbic IBTC Bank is Recruiting  Asset Custodian 29503for  Asaba, Delta
RECRUITMENT DETAILS:
Job Title: Asset Custodian
Job ID: 29503
Location: Asaba, Delta
Job Sector: Banking
Core Responsibilities/Accountabilities
Asset Custodianship:
Custodian of treasury cash, reserve, blank forms and keys & cash
Ensure that the correct procedures for handling and movement of cash assets in the branch are adhered to.
Ensure that the correct security procedures are adhered to when cash is moved to agencies and delivered to/collected from Cash Management Unit.
Effective cash management to ensure vault approved limits are adhered to.
Receive notes and coins from tellers to be lodged into the vault.
Check physical cash received / evacuated in the presence of the Cash Management Unit (CMU) representatives.
Control Keys for container / trolley (Used for transporting cash from vault to tellers).
Assist with surprise checks of tellers.
Support Functions:
Attend to branch account payments.
Issue Bank Cheques as required.
Counter sign issued Bank Cheques as required.
Reconcile all branch suspense accounts as listed below.
Attend to Cash Advance transactions.
Attend to all Records Administration issues in the branch
Attend to all issues on refunds on all closed customers accounts
Stanbic IBTC Bank is Recruiting  Asset Custodian 29503for  Asaba, Delta
ATM Custodians Support Functions:
Carry out first level support (basic) on User's workstations, scanners, or other peripherals
Resolve basic finacle issues such as applet, Invalid username/Password, or proxy exception errors, etc
Map users' workstations to the Combo printer and ensure quality printout
Assist RIS connect remotely to systems & resolve simple LAN issues
ATM support including: simple power related issues on UPS and inverter, ATM operation support (Availability, Cash management, resolution of simple issues like cash jam, paper jam, etc)
Supervise vendors, contractors, PM engineers to ensure a good and neat work is done in the branch
Reports:
ATM Reports
Operating Cash Report
Listing of ATM Transactions
Accounts:
Cash
Vault Reserve
ATM
Overage Account
Shortage Account
SRAs
Certified Cheque
Stale Cheques
Bank Cheques
Stanbic IBTC Bank is Recruiting  Asset Custodian 29503for  Asaba, Delta
Other Functions:
Custom Duty Payments
Mails Administration
Administration of Stationery (vault out of stationary items)
Maintenance of Office Equipment
Call-over functions
Registers :
Cash Advance Register – Petty cash
Bank Cheque Register.
Customs Duty Register (where applicable)
Preferred Qualification and Experience
Bachelors Degree from an accredited University
Minimum 2 years branch banking experience with exposure to tellering and safe custody.
Knowledge/Technical Skills/Expertise:
Financial Analysis
ATM operating and maintenance experience
HSE certification
Click here for more recruitment information
Application Closing Date 
31st January, 2022.
Method of Application
For More information:
This website will continue to give you update on job vacancies, recruitment schedules, requirements, interview date and likely questions. Your duty is always to visit this site for such updates.
Send in your comments through the comment box on this page. Follow us on any of the social media platforms on this page, if you click any of them you will be connected.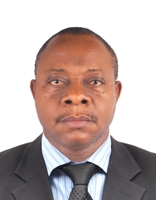 Founder/Managing Partner of Complete Full Marks Consultants Ltd. An Economist turned Chattered Accountant and Tax Practitioner with over 37 years of industrial experience.