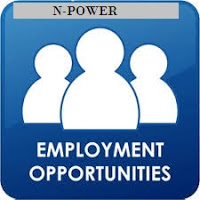 Why  Need  Effective Business Plan?/ 12 Reasons for Business Plan –  And why Do I  or why do You need an Effective Business Plan – that is to say the importance of business plan to an entrepreneur, and explain  what are the principles of business planning, reasons for/why preparing a business plan, and  defining the uses of a business plan.
Effective business plan are those business plans that are capable of being properly formulated, implemented, monitored, and evaluated from time to time.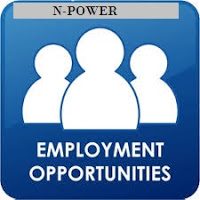 Why  Need  Effective Business Plan?/ 12 Reasons for Business Plan
Varieties of Business Plan
There are varieties of business plan. There are those for start-up purposes, continuing businesses for management purposes, re-engineering and restructuring business  plans, and others depending on the need. Their nature may also differ in that there are those entirely for management regular activities, those to attract bank loan and investors and so on.
The volume of business plan varies from one page to multiple page ones. A comprehensive business plan in most cases requires the attention of a business consultant for it to be put together.
Chartered Accountants
do better here.
Click here
to get one.
The Nature of Business Plan
A business plan is not a one-off  document you create once and store in your office. It's a blueprint of your business and as such it's a  living guide/ agenda  that you should continue to develop and update as your business grows and changes  If your business must be successful, you will have to review and update your business plan when circumstances change, especially environmentally.
Whatever type and purpose, there are basic reasons for a business plan. These are the thrust of this post. And it's for you who is in business and those general members of the public who need knowledge of the need for business plan. If you want to do one sooner go through this article and you will be well briefed on why you should contact
me
for a business plan today.
Why  Need  Effective Business Plan?/ 12 Reasons for Business Plan
Effective Business Plan will offer you the following:
It will highlight your business needs. It will show how much capital you have already and how much more you need. It tells you whether you need and investor or a bank loan or loan from relatives and friends. It informs the reader what the management team would do with the business plan.
And it can be implemented. This is because it defines the steps necessary to realise the various variables embedded in the document. For instance, if your turnover target is $3,000,000 for the first year, certainly, you understand that this is a target you must plan to achieve. Same goes for purchases, Capital expenditure (CAPEX) and Operating expenditure ( OPEX). And others.
In relation to the above, the various items highlighted become specific, and that means you can track the results in comparison with the plan. Work plan is always related to achieving these plan specifics.
As you can see, it gets people, the entire stakeholders committed one way or the other to achieving these goals. If you work hard you will achieve your targets and in some cases surpass them. This is where monitoring and evaluation comes in from time to time. That is why we say that business plan is not a static document.
In relation to this, it defines corporate responsibilities. All the segments of the organisation get assignments from the business plan. Working as a team, no one segment would want to be left behind. Of course, if it's found that a particular segment caused the failure of the plan, the consequences on the operator of that segment may not be palatable, unless the fault is not theirs.
It has an expansionary effect. Business plans help existing career grow. Where it's used as a management blueprint, and as a continuous job living agenda, the job will always do well.
For a start-up business, it helps to test the feasibility of the work idea. For ongoing business or starters, every aspect of the work is addressed by the business plan, and the mare implementation of the plan provides a test to the various segments of the business operations.
A business plan defines and quantity's the Operational Expenses (OPEX) of the business. The ratio analysis for this means a lot for the work. What happens here may make the business run into loss. The career plan will present a threshold for these particular expenses. Remember that the Break-even analysis using every necessary variable in the business plan define the level of turnover, gross margin etc. that will sustain the job.
CAPEX – Capital expenditure – business plan defines the level of capital expenditure the business could sustain from time to time. Any deviation could get the business into the form it may not have budged for. Business plan helps you watch these.
Business Feasibility assumptions – the career plan is based on certain realisable assumption, ranging from production indices to marketing and management cost indices. And the financials are also based on testable assumptions which must be adhered to. If your assumptions do not hold, what do you do? Send in your answers through the comment box and I will take it up with you from there.
And business Plan components – These are so important for you, my dear. Check the executive summary, Business descriptions, production/product/service analysis section, marketing analysis, Management Team and organisation pattern, sales strategies, and the financial project, you will understand the much work you have on hand. It's this business plan that shared these responsibilities.
Once this business plan is in your hands as a branch manager, operations manager, sales manager, effective communication have been made, – .true or false? Get more info here
Let your friend know!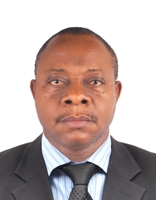 Founder/Managing Partner of Complete Full Marks Consultants Ltd. An Economist turned Chattered Accountant and Tax Practitioner with over 37 years of industrial experience.