Apply As Compliance Officers @ United Bank for Africa Plc (UBA) – United Bank for Africa Plc (UBA) Compliance Officers Recruitment, Compliance Officers at United Bank for Africa Plc (UBA), United Bank for Africa Plc (UBA) Job for Compliance Officers, February 2018, United Bank For Africa Plc (UBA) Recruitment For Graduate Compliance Officer and Apply As Compliance Officers @ United Bank for Africa Plc (UBA). Now, it's time to Apply As Compliance Officers @ United Bank
At this slot, this is what UBA PLC wants now. If you have a Bachelor's degree in Humanities and at least 2 years after NYSC after-words, this job is for you. Read on carefully and apply as directed.
Know Your Would Be Employer:
United Bank for Africa Plc (UBA) is one of Africa's leading financial institutions, with operations in 19 African countries. It also operates in  and 3 global financial centres  –  London, Paris and New York. From a single country organisation founded in Nigeria in  1949, UBA has grown to become a pan-African provider of financial services with over 11 million customers, and has  close to 1000 business offices and touch points globally.
UBA is  the acclaimed leader in electronic payments in the  Africa sub-region.
UBA is  recruiting to fill the vacant position below:
Apply As Compliance Officers @ United Bank for Africa Plc (UBA)
Recruitment Details:
Job Title: Compliance Officer
Reference No: #RMD003
Location: Ikeja, Lagos
Contract Type: Permanent
Industries: Banking / Finance & Investment
Scope of Job
In a financial group like that of UBA strong risk management is very important. The Group Risk Management Directorate  of UBA aims to achieve sound corporate governance, robust compliance and effective risk management processes for credit, market and liquidity.
Strategies risk management approaches deployed help build robust capital management, effective risk monitoring and proactive risk mitigation.
Job Functions:
The job function involves Advisory, Analytics, Communications, Compliance & Regulatory Affairs, Research Specification/Responsibilities and  transactions  monitoring according to Policy.
Therefore, it ensures transaction monitoring and enhanced due diligence on high risk and high profile accounts.
Consequently, it leads  to how  to Manage financial crime risks such as those posed by customers, products, counter-parties in transactions and the transactions themselves through transaction monitoring tools and escalating same where appropriate to the NFIU in form of Suspicious Transaction reports .
Grants advisory support service in respect of all Compliance related queries and activities..
The incumbent will assist in developing a Group wide compliance culture.
He/she will also assist to facilitate Compliance training
Assisting in transaction filtering processes  and updates.
Investigate and redress all  transactions identified against specified watch lists
Provide  holistic support on  compliance perspective in relation to allocated subsidiaries
Facilitates  the implementation of the automated transaction monitoring tool.
Apply As Compliance Officers @ United Bank for Africa Plc (UBA)
Business office Review:
Responds to inquiries from correspondent banks
Responding to FATCA related issues
Ensures compliant with the Foreign Account Tax Compliance Act (FATCA).
Requirements :
Educational Qualification:
Bachelor's degree in Humanities
Master's Degree (desirable)
Experience:
Not less than 2 years post-NYSC experience
Sound branch operations experience
Application Closing Date
12th March 2018.
How To Apply
Interested and qualified candidates should visit: uba.jb.skillsmapafrica.com/Job/Index/18984 to apply online.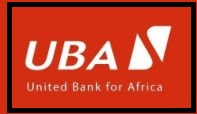 Apply As Compliance Officers @ United Bank for Africa Plc (UBA)
Complete Full Marks Consultants Limited is a firm of chartered accountants, auditors, taxation and business consultants, that specialises in accounting, auditing, taxation and management services, including business start-up processes such as business plans, registration/incorporations of businesses with CAC, business coaching, etc.

This website is dedicated to disseminating business information, recruitment and career, academic and inspirational information.
We encourage you to always visit this site for information relating to the subject matters mentioned above. Click necessary information button/tabs on our pages and labels to get the information of your need.
Your recruitment information is updated on daily basis.
Apply As Compliance Officers @ United Bank for Africa Plc (UBA)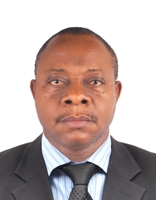 Founder/Managing Partner of Complete Full Marks Consultants Ltd. An Economist turned Chattered Accountant and Tax Practitioner with over 37 years of industrial experience.