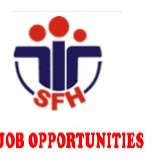 Research, Measurement and Evaluation Manager @ SFH Gombe Office – This is ongoing and candidates for this job vacancy must be acquainted with – society for family health recruitment portal, society for family health website, society for family health Nigeria salary structure, society for family health Lagos office, society for family health Abuja and Gombe state  offices address.
This post requires your  willingness/interest and ability to live and work in Gombe  state, so  read carefully and apply as directed.
Society for Family Health (SFH) is one of the leading public health non-governmental organisations (NGOs) in Nigeria.
SFH core services include implementing programmes in reproductive health/family planning, HIV and AIDS prevention, primary health care system strengthening and maternal and child health.
In fact, SFH works in partnership with other agencies to carry out its functions. These include –  the Federal and State Governments of Nigeria, the Bill and Melinda Gates Foundation, the United States Agency for International Development (USAID), and the Global Fund among other international donors.
Consequently, Society for  Family Health  seeks to recruit qualified persons as a result of growth in the organisation. SFH offers professionals opportunities for career advancement, a good working environment and competitive remuneration.
Competent candidate is required for the position below:
Research, Measurement and Evaluation Manager @ SFH Gombe Office
RECRUITMENT DETAILS:
Post:   Research, Measurement and Evaluation Manager
Location: Gombe
Project: MNCH/Gates2 Project
Duration of Contract: One (1) year
Scope of Job
The incumbent shall be responsible for :
Coordinating M&E activities at the field level for the project and provide assistance to the M&E advisor at the HQ
Supporting all research activities for the MNCH project.
Supporting the M&E Advisor in the preparation of analytical reports, human-interest stories and case studies for the project.
Support the M&E Advisor to pool, analyze and disseminate field level programmatic data to end users.
Providing strategic technical assistance to state agencies and CSO partners on the state response on M&E through capacity building.
Research, Measurement and Evaluation Manager @ SFH Gombe Office
Try to read these related articles.
Such a Staff must possess:
A First Degree in social/health sciences.
Experience
He/she should posses such working experiences as:
Minimum of six (6) years post NYSC experience.
At least three years of working experience in Research or M&E fieldwork.
Experience in working as part of the core research team of a research study.
Experience in managing other M&E officers at a supervisory level
Excellent interpersonal and communication skills
Computer proficiency, including Microsoft Word and Excel applications.
Compensation & Benefits
The compensation package for this position is very attractive and specially designed to attract, motivate and retain talented candidates.
Application Closing Date
19th February, 2022.
If you are Interested and qualified, you  should forward a one-page application letter (using the position reference as the subject), addressed to:
The "Director, Human Resources", clearly providing evidence of competences required for the job and current remuneration and send to: TNSIMO@sfhnigeria.org
Research, Measurement and Evaluation Manager @ SFH Gombe Office
Note
Your  application, must include:
A comprehensive Curriculum Vitae clearly indicating current telephone numbers, e-mail address and contact details to the email address beside the job you are applying for.
Names and contact details (including telephone and e-mail addresses) of three referees who are knowledgeable about your professional achievements.
Your application will be treated in confidence.
If you don't have the  minimum requirements you  need not apply.
You will be contacted if shortlisted.
For Further Information:
Complete Full Marks Consultants Limited is a firm of chartered accountants, auditors, taxation and business consultants, that specialises in accounting, auditing, taxation and management services, including business start-up processes such as business plans, registration/incorporations of businesses with CAC, business coaching, etc.
This website is dedicated to disseminating business information, recruitment and career, academic and inspirational information.
We encourage you to always visit this site for information relating to the subject matters mentioned above. Click necessary information button/tabs on our pages and labels to get the information of your need.
Your recruitment information is updated on daily basis.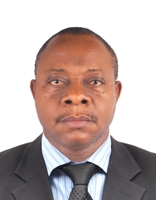 Founder/Managing Partner of Complete Full Marks Consultants Ltd. An Economist turned Chattered Accountant and Tax Practitioner with over 37 years of industrial experience.