Area Coordinator (Senior Profile) Job Vacancy @  Action Against Hunger ACF-International – The Area Coordinator (Senior Profile)  will through proper project cycle management by working closely with program managers under the technical guidance of the Technical Coordinators promote relevant, needs-based, integrated humanitarian/recovery programming in line with country strategy.
This defines the scope of Field Coordinator's job with Action Against Hunger ACF International. If you are interested in this level of engagement and responsibility with relevant qualification and work experience, please read on and apply as directed.
What You should Know about Your Employer:
Action Against Hunger through nutrition, food security, water and sanitation, health and advocacy, works to save lives by combating hunger and diseases that threaten the lives of vulnerable communities globally.
Every employee must be acquainted with  Action Against Hunger recruitment portal and  processes, Action Against Hunger Yobe and Borno states, Action Against Hunger salaries headquarters, volunteer services, Action Against Hunger International, MGO jobs in Borno and NGO jobs in Nigeria

Area Coordinator (Senior Profile) Job Vacancy @  Action Against Hunger ACF-International
ACF is  recruiting to fill the vacant position below:
RECRUITMENT DETAILS:
Position: Area Coordinator (Senior Profile) 
Location: Maiduguri, Borno
Scope of  Activities
The Area Coordinator (Senior Profile) will:
In the first instance, effectively manage and develop Action Against Hunger's Programming and Strategy in Maiduguri, Western Borno State.
And then ensure Safety and Security of Action Against Hunger's Staff and Assets.
Taking overall responsibility for Action Against Hunger's Finance, Human Resources, and Logistics in Borno state.
Thereby, field representation of Action Against Hunger and adherence to the Mandate/Charter/Principles.
Area Coordinator (Senior Profile) Job Vacancy @  Action Against Hunger ACF-International
Requirements
Area Coordinator (Senior Profile) should be  an experienced humanitarian professional with a university degree;
Masters in humanitarian studies  preferred
Experience:
Not less than  5 years of previous experience working with NGOs covering multi-sectoral programming
With proven management and coordination skills (HR, projects, and stress management)
Thereby possess ability to translate learning, analysis and evaluation into operational planning and strategy
With excellent written and spoken English, including the ability to write clear and engaging reports
And advanced knowledge of international humanitarian principles, guidelines and standards including those of donors
A team leader with string experience in management of multi – cultural team
And possesses ability to work in a multi-cultural, multi-ethnic environment with respect for diversity, including ability to motivate, train and organize a multi-cultural team
In addition to, ability to work independently and under pressure in a rapidly changing professional environment.
Showing diplomacy and good interpersonal skills, with the ability to remain calm under pressure and not lose sight of strategic priorities
And ability and willingness to travel regularly to the field sites
With strong Experience in insecure context
Area Coordinator (Senior Profile) Job Vacancy @  Action Against Hunger ACF-International
Preferred experiences are those with:
Previous experience working with Action Against Hunger
Thereby possessing experience in conflict-related displacements and nutrition crisis contexts
With familiarity with emergency donors (OFDA, ECHO, UN, DFID, FFP) reporting and regulation
And working experience in Nigeria
Benefits:
Every employee is offered a comprehensive remuneration and benefits package which include but are not limited to:
Health Insurance
R&R Breaks
Paid annual leave (vacation)
Training opportunities
Child allowance
Application Closing Date
28th February, 2022.
Method of Application
Interested and qualified candidates should visit: action-against-hunger.workable.com/j/ACEA81E0DE to apply online.
Keep in touch with this site for your regular recruitment information.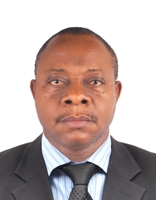 Founder/Managing Partner of Complete Full Marks Consultants Ltd. An Economist turned Chattered Accountant and Tax Practitioner with over 37 years of industrial experience.