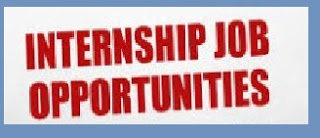 LEAP  Nigeria Graduate Paid Internship Programme On-going – Get involved with Leap Graduate Paid Internship Programme At Leap Africa, Leap Africa's Graduate Paid Internship Programme 2022 For Young Nigerians with  Internship application form for LEAP, Leap Africa's Graduate Internship Programme (Leapgip).
LEAP stands for Leadership, Effectiveness, Accountability & Professionalism. LEAP Africa is a leadership development non-profit organization that focuses on leadership development in Nigeria for youth,  corporate organizations and young entrepreneurs with training programmes and activities across the region.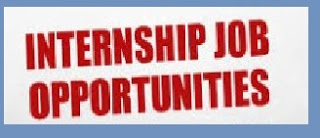 LEAP Nigeria Graduate Paid Internship Programme On-going
LEAP mission is  to inspire, empower and equip a new cadre of African leaders by providing the skills and tools for personal, organizational and community transformation.
Applications are invited for:
LEAP Graduate Paid Internship Programme
Location: Lagos
Background:
LEAP Africa's Graduate Internship Programme (LEAPGIP):
Offers a very unique opportunity for:
Leadership savvy graduates who are  highly motivated, and innovative  to work in an innovative business environment while gaining professional and leadership experience.
Our programmes are designed especially to enhance your  knowledge of LEAP and leadership in Africa. Graduate Interns come from different works of life and will have the opportunity to participate in many exciting activities.
You must therefore  have keen project management acumen, tremendous drive for results and unparalleled curiosity,  strong creative and analytic skills,  and focus.
LEAP Nigeria Graduate Paid Internship Programme On-going
LEAP Africa is looking for innovative, passionate individuals to carry out the following functions:
Evaluate and monitor  existing projects with or without supervision
Design, plan  and implement LEAP programs.
Must be able to communicate effectively with all stakeholders
Demonstrate a high level of problem solving skills in achieving work goals.
Develop strategies for developing and marketing Leadership Programmes
Organise and facilitate training programmes
Create basic graphics designs data base.
Carry out independent research and educational curriculum/design training.
LEAP Nigeria Graduate Paid Internship Programme On-going
Requirements
Areas of interest:
eLEAP: Content development ( educational sector), Video editing,2D, 3D animation skills, and graphics skills and project management.
Youth LEAP: Youth focused program facilitation, design and implementation, project management, stakeholder management, and  curriculum development
Biz LEAP: Must be able to design and implement enterprise programs and solutions. Candidates must have high business acumen, networking skills and project management.
Monitoring, Evaluation and Learning: Must be research focused individual. A Degree in Statistics, Political Science or Economics will be preferred. Sound analytics skills, research writing and presentation skills, and project management.
Step 1: Video Challenge
Create a video on the topic " Leadership begins with true self-awareness, leading yourself first before others" the analyse as follows:
What are your thoughts on this belief
Tell us of an example where you demonstrated and expressed this belief
What do you consider to be your greatest achievement and why?
Upload the video to YouTube and paste the link when filling the "Application Form".
Step 2: Creativity Challenge
Design a PowerPoint presentation on the topic "The power of one towards nation building" and upload it when filling the "Application Form". and analyse as in above.
Note that you will be required to make a presentation if you get shortlisted.
Assessment Criteria:
You will be evaluated based on the following metrics:
Conceptual skills
Research Abilities
Presentation design
Presenting / speaking skills
Step 3: Fill this Application Form at https://docs.google.com/forms
Application Closing Date
23rd February, 2022.
Method of Application
Interested and qualified candidates should send link to your YouTube video, your presentation and their CV's with appropriate subject "Internship at LEAP Africa, to: careers@leapafrica.org
LEAP Nigeria Graduate Paid Internship Programme On-going
Note:
Only qualified persons will be contacted.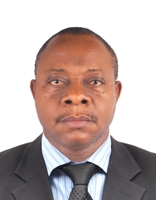 Founder/Managing Partner of Complete Full Marks Consultants Ltd. An Economist turned Chattered Accountant and Tax Practitioner with over 37 years of industrial experience.