GUIDELINES ON HOW TO SCORE HIGH MARKS IN YOUR UTME  JAMB CBT  EXAMS – This post starts with the overview of how to score above 300 marks in jamb, highest jamb score ever recorded, jamb exam secret, how to pass jamb successfully, jamb marking scheme for use of English, how to study for and pass jamb 2018.
Furthermore, are overview of how to be successful in competitive exams, how to prepare notes for competitive exams, how to prepare child for competitive exams, how to crack an exam and best direction to study for competitive exams, exam tips and tricks.
Belief me, the mastery of these are what you need to score the   highest mark in JAMB.
JAMB AND UTME CBT EXAMS
The Joint Admissions and Matriculations Board (JAMB) is a special Nigerian Federal Ministry of Education entrance examination board for tertiary-level institutions. Its core objective is to conduct a unified entrance examinations for prospective undergraduates into Nigerian universities.
The exam conducted by the board is The United Tertiary Matriculation Examination (UTME). This exam is a compulsory  computer-based standardized examination for prospective undergraduates in Nigeria.
GUIDELINES ON HOW TO SCORE HIGH MARKS IN YOUR UTME JAMB CBT EXAMS
EVERY YEAR NOVICES
Every year witnesses large number of students who are not aware of how to go about the JAMB UTME CBT exams. This is because many of you are not computer literate.
Therefore, you pose questions like:
How does JAMB Computer Based Test  look like?
Will  I be able to pass the JAMB CBT examination?
What is my level on computer knowledge?
How and  can I be able to  answer the jamb CBT exam questions?
Can I use Computer to answer the JAMB questions?
What  are the required step by step guides on how to use computer in answering jamb questions?
How possible can I pass the jamb CBT test without CBT knowledge?
What  preparations should I make to pass this 2018/2019 jamb examination?
How is the nature of the JAMB computer base exams this year?
I tell you, being aware of these questions is the first step in scoring high marks in this exam. Therefore, these and many more of your questions on this subject matter will be answered in this post. Just read on.
As a matter of fact, these guidelines on how to score high marks in your JAMB CBT UTME exams are going to look at the two stages involved in every examination  – the preparatory stage and the exam writing proper.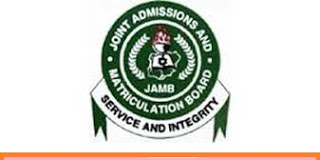 GUIDELINES ON HOW TO SCORE HIGH MARKS IN YOUR UTME JAMB CBT EXAMS
(A) Guidline on JAMB exam preparation:
Consider these exam prearation guidelines.
Start early – practice past questions. Study the JAMB regulations, and updates and visit www.completefmc.com for your JAMB success tips.
Create your own study guide/time table
Ask questions – teachers, colleagues, parents could help you now.
Attend any organised  review session
Organize a group study session if you can
Study things not on the study guide – make time to read wide
Stay well-rested – Don't get stressed out, get a proper diet, enough exercise, and don't be very social:
Read your text/books thoroughly – note the keywords and colour mark them, don't study one tough subject after the other
Save enough time for revision – a good revision could do the magic
Get some computer appreciation coaching – the use of the mouse, cursor, computer screen/monitor, the CPU, UPS, booting procedure, clicking procedures and attitude, pulp-up tabs and their uses etc.
Study hard and smart – Avoid distractions, switch off your phone and  tune off the TV till after the exam.
GUIDELINES ON HOW TO SCORE HIGH MARKS IN YOUR UTME JAMB CBT EXAMS
(B) Guidelines on how to write your JAMB for high marks.
Again, consider the following
:
Have a good rest a day before the exam
Get to the exam hall early
Confirm sitting arrangements and where your number falls.
Keep off your phone – don't go to the hall with your phone "dead or alive"
Obey every examiners instructions, guidelines, requirements and procedures.
Make sure you have every required writing materials – don't come in with the unrequired ones.
Note the time duration of the paper
Be aware of the mode of your paper – multi-choice or essay
Read every paper instructions – eg. How many questions to answer and from which sections.
Spend a little time to read through the question, so as to choose better questions. Avoid panicking.
Manage your time well – don't waste time on questions you can't answer – one of my lecturers used to say " there is no pointing balancing an accounting question that you know will not balance"
Review your answers thoroughly.
Click submit only when you have finished and reviews. Learn how to make this stage before the exam.
Stop when you are asked to stop – don't be a problem candidate.
This exam guide has help many. It will help you too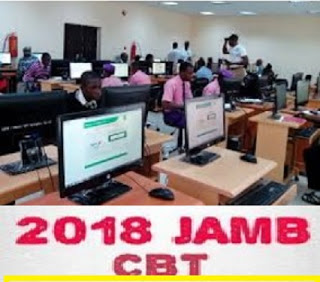 GUIDELINES ON HOW TO SCORE HIGH MARKS IN YOUR UTME JAMB CBT EXAMS
INSPIRATIONAL:
Believing in yourself – why not trust that you can do it like others
Cultivating a success mind-set – drum and sing success all the time
Overcoming procrastination – start now, do it now, no time to waste.
Hard work – todays labour and self denial brings tomorrows success and dignity.
Not making excuses – excuses are what procrastination and self low esteem use to generate failure.
Perseverance – this is what hard work and success mind-set use to get you to a dignified tomorrow.
GUIDELINES ON HOW TO SCORE HIGH MARKS IN YOUR UTME JAMB CBT EXAMS
You are advised to click to read the following:
List of 2018/2019 JAMB UTME Exam Centres Nationwide is Here. 
2018/2019 JAMB AUTHENTIC COMPUTER BASED TEST CENTRES
Joint Admissions And Matriculation Board (Jamb) 2018 Authentic  CBT  Centres/Updated 
Joint Admissions And Matriculation Board (Jamb) 2018 Authentic CBT Centres
The May/June 2018 WAEC School Examinations Time Table/ Eamination Papers in May 
The May/June 2018 WAEC Conducted Senior Secondary Examination Time Table is Here 
My Happiness
Writing this post makes me happy. I wish you will all adhere to good academic attitude enunciated in this post to win a high mark in your JAMB CBT exams. Good luck
If this post helps you, why not let a friend know about it by sharing it. Sharing it is simple; click on the social media share buttons below this post to get to your contacts.
I you follow us on any of our social media too you will ensure a regular update on career/educational – JAMB, Admission, SSCE Exams, NYSC, scholarship – and other career issues.
Get information on NECO exams here
GUIDELINES ON HOW TO SCORE HIGH MARKS IN YOUR UTME JAMB CBT EXAMS
Finally, do you desire career information, professional  tips, academic services on Business plan and feasibility study, C.A.C. Incorporation, Accounting and Auditing, Tax Management, Mining, travels and tours, feasibility analysis, real estate management, then contact cfmclimited@gmail.com or +234 8034347851.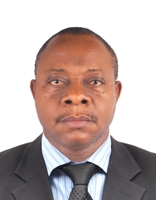 Founder/Managing Partner of Complete Full Marks Consultants Ltd. An Economist turned Chattered Accountant and Tax Practitioner with over 37 years of industrial experience.