How To Incorporate Your Business Name @ CAC In 5 Days – Related to incorporating your company or business name registration in CAC Nigeria are:  CAC Nigeria – CORPORATE AFFAIRS COMMISION, CAC Nigeria Accredited consultants, Name Search and Reservations, CAC Annual fillings reports and other documentations.
In addition, re  include, How to Register Limited Liability Company in Nigeria CAC, How To Register A Business Name In Nigeria On The CAC Portal, Process and Requirements for Incorporating a Private Company in Nigeria CAC, Register a company in Nigeria with the CAC (Guide) – Legal Forms, CAC public name search, CAC registration form, stamp duty on share capital in Nigeria, corporate affairs commission list of registered companies, CAC form CO2 and CO7 and how to check if a company is registered in Nigeria.
Therefore, if your company or business is registered at Corporate Affairs Commission Nigeria, you stnd a good chance of doing business with any other entity, governments ad their agencies, individuals and so on. Anybody doing business in Nigeria without registering the business will have no legal backing while doing the business. It means both the business and the operators a vulnerable to the clamps of the law at any time without due consideration and compensation. This is How to incorporate your company business name @ C.A.C. in 5 days

HOW TO INCORPORATE YOUR COMPANY BUSINESS NAME @ CAC IN 5 DAYS
Furthermore, that is why I want you to follow up with the following steps and regularize both your existing and oncoming businesses.
DO YOUR CAC DOCUMENTATIONS
SPCIFICATIONS FOR NEW & EXISTING ORGANISATIONS
In addition, on How To Incorporate Your Company Business Name @ CAC In 5 Days. This is the list of what can be done for you to legalize your company or business in Nigeria. Take appropriate steps today to comply with them. Call me for assistance on +234 803434851 or send e-mail to cfmclimited@gmail.com.
NAME SEARCH AND RESERVATION –  NEW COMPANIES AND ENTERPRISES
INCORPORATION – NEW COMPANIES, INCORPORATED TRUSTEES – NGO, CLUBS, CHURCHES, MEETINGS AND ASSSOCIATIONS.
REGISTRATION OF BUSINESS NAME – NEW BUSINESS NAMES, ENTERPRISES AND PARTNERSHIPS
DOMESTICATION OF FOREIGN COMPANIES – FOR OLD AND NEW FOREIGN COMPANIES
POST INCORPORATION DOCUMENTATIONS –  A LOT TO BE DONE FOR YOU HERE:
(1) FILLING OF ANNUAL RETURNS FOR ALL ENTITIES – PRIVATE, PUBLIC (PLC)  ETC
(2) CHANGE OF DIRECTORS, TRUSTEES, PARTNERS, SECRETARIES ETC,
(3) CHANGE IN SHARE HOLDING RATIOS,
(4) CHNGE IN REGISTERED ADDRESS,
(5) CHANGE OF NAME IN WHICHEVER CLASS OF ENTITY
(6) CHANGES IN AUTHORISED SHARE CAPITAL,
(7) CHANGES IN MEMORANDUM AND ARTILE OF ASSOCIATIONS,
(8) CHANGES IN NGO/CLUB/CHURCHES CONSTITUTIONS,
(9) LIQUIDATION PROCESSES,
(10) CONVERSION FROM LIMITED CO, PLC, UNLIMITED CO. TO ANY OTHER TYPE,
(11) REPLACEMENT OF LOST DOCMENTS – CERTIFIED TRU COPY
HOW TO INCORPORATE YOUR COMPANY BUSINESS NAME @ CAC IN 5 DAYS
I know that this is good enough for you. But don't let this knowledge remain with you alone. Esclate it. Let your friends, family members, partners etc know about it. Just click the social media share buttons under this page and you have achieved that.
FURTHER REQUIREMENTS:
Furthermore on How To Incorporate Your Company Business Name @ CAC In 5 Days. Your are required to
contact
Complete Full Marks Consultants Limited immediately and now to take care of these your business challenges.
Finally on
How to incorporate your company business name @ C.A.C. in 5 days
Complete Full Marks Consultants Limited as an accounting, auditing, taxation and business consulting firm assists clients with business information; incorporate clients companies  and name registration at CAC Nigeria, prepares clients business plans, tax clearance certificates, and assist clients obtain mining licenses.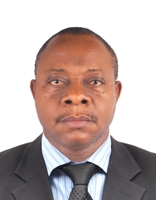 Founder/Managing Partner of Complete Full Marks Consultants Ltd. An Economist turned Chattered Accountant and Tax Practitioner with over 37 years of industrial experience.