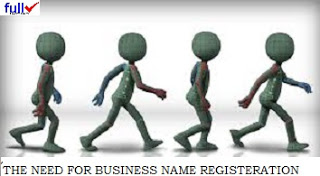 Tips On How to register business names In Nigeria – You need information on; how to register a business name online in Nigeria, CAC registration fees, CAC registration form, how to check if a company is registered in Nigeria, CAC office in Lagos nd  Ibadan.
In the first place, you No Longer Need A Lawyer To Register Your Business Name. Chartered Accountants who are accredited by the Nigeria Corporate Affairs Commission.
In fact, a Chartered Accountant will ensure you get your business name registered in less than 14 days when all required documents and fees re made available.  So, do you  desire
Tips On How to register business names In Nigeria?
But if you must do business in Nigeria!
If you want to do good business i
n
Nigeria, relate with other businesses legally in partnership, collaborations, joint ventures, and do business with government offices and agencies, you certainly need to register your business name.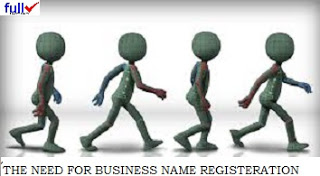 Tips On How to register business names In Nigeria
The purpose of this article is to guide business owners nd intending entrepreneurs in Nigeria who wish to get their business names registered with the Corporate Affairs Commission without spending more than required in terms of money, time nd effort to be guided with these tips. Get a business consultant.
Complete
Full Marks Consultants Limited will do all of these for you with every ease.
 STEPS ARE:
 You need the services of an accredited consultant with CAC who will liaise with CAC and guide you on the filling of the necessary forms – this is because you can not search for name availability and reservation if you don't have a log-in account with CAC to be able to access its registrations portal.
 Get two different names for the intending business to check for availability. If none is available, you have to start afresh with two other names too. So be creative and chose names that would not look like any others names,
Information about the type of business to carry on. – The business to register must be an enterprise not any business that should have share capital.,
 Get photocopy of  your ID and 2 passport photographs. Photocopy of certificate of incorporation, board resolutions and up-dated annual CAC returns,  is required in cases whre incorporated bodies re involve in such registrations,
Proficiency certificates in cases where special knowledge are required,
READ ALSO:Presidential Enabling Business Environment Council
Tips On How to register business names In Nigeria
YOU CAN'T USE THESE NAMES!
The following category of names may not be allowed for registrations:
– Names similar to existing or reserves names
– Names that are deceptive, offensive and misleading,
–  Then, Names that are contrary to public policy/good,
–  And, Names that are similar to names of already registered trademarks.
NAMES THAT NEED APPROVAL!
Yet, the following names need the commission's approval before they can be used:
– Names containing, National, Government, Municipal, State, Local Government,
– Names containing the words – Co-operative, Chambers of Commerce, Building Society, Guarantee, Trust, Investment, Bank, Insurance and the likes.
Tips On How to register business names In Nigeria
CHOOSING A UNIQUE BUSINESS NAME:
An existing registered business name can be converted to a limited liability company.
The processes of business name registration can lead to company name registration.
Meanwhile, you need to choose a good business name for yourself. Choosing a business name is an important step in the business planning process. Not only should you pick a name that reflects your brand identity, but you also need to ensure it's properly registered nd protected for the long term. You should also give a thought to whether it's web-ready.
Considering Tips On How to register business names In Nigeria, many businesses start out as freelancers, solo operations, or partnerships. In these cases, it's easy to fall back on your own name as your business name. While there's nothing wrong with this, it does make it tougher to present a professional image and build brand awareness. So it is advisable that you forget about forming your business name from your names, and even if it becomes necessary, ask yourself; How will the name look like ,say, On the web, as part of a logo, on social media.
What connotations does it evoke? – Is your name too corporate or not corporate enough? Does it reflect your business philosophy and culture? Does it appeal to your market?
Is it unique? – Pick a name that hasn't been claimed by others, online or offline. A quick web search and domain name search will alert you to any existing use.
OTHER QUESTIONS YOU MAY WANT TO ASK:
In relation to business name registration, people ask these questions:
What is Corporate Affairs Commission?
How do you register the name of a business?
How long does it take for a company to be registered?
What does a corporate affairs department do?
What is  CAC?
How much does it cost to register a company?


Tips On How to register business names In Nigeria
You may also wish to search for these related topics on business name registration in Nigeria
cac registration form
how to check if a company is registered in Nigeria
corporate affairs commission statutory fees
list of registered companies in Nigeria
corporate affairs commission public search
cac registration fees
corporate affairs commission Lagos
corporate affairs commission recruitment 2016
Keep in touch with this website for your regular business – taxation information.
Do you need Tips On How to register business names In Nigeria?  And, do you desire articles on Business Tips, Business plan and feasibility study, C.A.C. Incorporation, Accounting and Auditing, Tax Management, Mining, travels and tours, feasibility analysis, real estate management, then visit here. Contact cfmclimited@gmail.com and +234 8034347851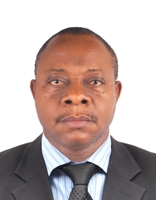 Founder/Managing Partner of Complete Full Marks Consultants Ltd. An Economist turned Chattered Accountant and Tax Practitioner with over 37 years of industrial experience.