Nigerian Navy Dssc Course 25 Recruitment 2021/2022 / Application Form Portal Guidelines  – Related to this are; information about Nigerian Navy 2021/2022 Recruitment, Nigerian Navy 2021/2022 recruitment, www.joinnigeriannavy.com 2021/2022,Nigerian Navy short service recruitment portal and www.joinnigeriannavy.com 2021/2022
If you are desirous of enlistment as Medical Consultants into the Nigerian Navy Direct Short Service Commission (DSSC) Course 25, this post is for you.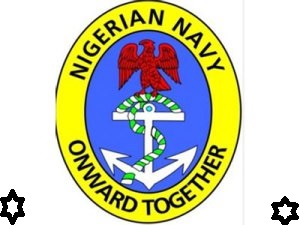 NIGERIAN NAVY DSSC COURSE 25 RECRUITMENT 2021/2022/ APPLICATION FORM PORTAL GUIDELINES
The  Nigerian Navy invites applications Nationwide for the positions listed  on this page. In this post are requirements and procedures for the online application, if you are qualified and interested, please read on and follow instructions and apply as directed.
RECRUITMENT DETAILS:
Location: Nationwide
DEPARTMENT:
(A) Surgery.
(1)Orthopaedic Surgeon.
(2)ENT Surgeon.
(3)General Surgeon.
(4)Neuro – Surgeon.
(5)Burns & Plastic Surgeon.
(6)Cardiothoracic Surgeon.
(7)Ophthalmologist.
(8)Anaesthetist.
(B) Obstetrics & Gynaecology: Obstetrician & Gynaecologist.
( C ) Paediatrics: Paediatrician.
(D) Medicine.
(1)Family Medicine Physician.
(2)Neuro – Psychiatrist.
(3)Radiologist.
(5)Pathologist.
(6)Neurologist.
(7)Dermatologist.
(8)Public Health Physician.
(9)Cardiologist.
(10)Urologist.
(11)Nephrologist.
(12)Haematology – Oncologist.
(13)Chemical Pathologist.
(14)Histopathologist.
(15)Microbiologist.
( E ) Aviation Medicine: Flight Surgeon.
(F) Dentistry.
(1)Oral Maxillofacial Surgeon.
(2)Orthodontist.
(3)Periodontist.
(4)Paedodontist.
(5)General/Family Practice Dentist.
(6)Conservative Dentist.
 Get your recruitment information from this website at all times. Recruitment portals, application form and procedures, online registrations and procedures, requirements and eligibility etc are always covered.At a matter of fact, updates, fresh, current and ongoing recruitment information are always available in this site 24/7. Click the social media button under this page to reach your friends and colleagues. You can also send in your comments through our comment box. We will endeavour to always reply your comments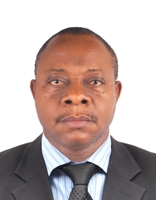 Founder/Managing Partner of Complete Full Marks Consultants Ltd. An Economist turned Chattered Accountant and Tax Practitioner with over 37 years of industrial experience.