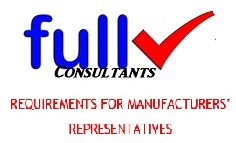 Requirements & How to Become Manufacturers'  Reps in Nigeria from 2018 –  This is variously called manufacturers' representative Agents, sales representatives, foreign company reps. and partners. In doing this, you have to get abreast with Retail Business Ideas for Nigerian Entrepreneurs, These lucrative business ideas in Nigeria, hot business ideas in Nigeria, Nigeria's cottage business ideas,  untapped businesses in Nigeria, business that moves fast in Nigeria, thriving businesses in Nigeria.
Related information include, companies looking for representatives in Africa, foreign companies looking for representatives in Nigeria 2018, international companies looking for partners in Africa, companies looking for agents to sell their products, foreign companies looking for representatives in Nigeria 2018 and 2019, companies looking for partnership in Africa, Chinese companies looking for agents and companies looking for representatives in Africa 2018 and 2019.
 I present to you several business ideas that are success-guaranteed business that promote the need to deal with manufacturers reps around them. These are local manufacturers that deal with the common materials we use on daily basis. After this, I will present  foreign that require representatives.
As a matter of fact, 
Complete Full Marks Consultants Limited
, the owners of this website,  is a firm of chartered accountants, taxation and business consultants. One of the services we render to our numerous clients is to assist them in generating winning business ideas, connecting them with those who need there services and to supply relevant business information at a minimal cost. We leverage on our vast professional experiences, economic dynamics, synergy building, value chain analysis, innovation, technological and fashion  changes in doing this.
Therefore, if in reading through these business tips, you find out that you need our attention especially in putting together your business plan, and supply of business information  call +234 8034347851 or e-mail: cfmclimited@gmail.com.
Requirements & How to Become Manufacturers'  Reps in Nigeria from 2018
BUSINESS OUTFITS THAT YOU CAN MEDIATE WITH
The following  business lines are available for you to intermediate with. Relating with them and the manufactueres of such products is what this post is all about.
The local wholesalers and retailers may need your services in connecting with the manufacturers or dealers on these products.
Soft drinks Business
Beverage  Business
Pharmacy Businesses
Boutique  Business
Book Shop
Shoes Business
Cosmetics Store Business
Mobile phone Business/Mobile Phone Accessories Business
Plastic Products  Business
Perfume  Business
If you are having problem on how to work out a business agenda with or on any of these business idas, contact us for a formal business coaching chat.
You will need a good business plan for most of them.
This is CFMC Limited business plan charge schedule.
The number of lines of business covered, equipment, environment, reserch work involved, capital outlay, etc.  will determine the volume of work to be done and pages to be covered.
SCHEDULE OF BUSINESS PLAN CHARGES

S/NO.

NATURE

RANGE OF CHARGE IN NAIRA

1

ELABORATE BUSINESS PLAN

150,000.00 AND ABOVE   AND UPTO 500,000.00

2

SEMI – ELABORATE

80,000 TO 150,000

3

MEDIUM SIZE – UPTO 4O PAGES

60,000 TO  80,000

4

AVERAGE   – UPTO 30 PAGES

40,000 TO 60,000

5

STANDARD – UPTO 20 PAGES

30,000 TO 40,000

6

SMALL – BETWEEN 5 TO 10 PAGES

25,000 AND ABOVE
These are 2017/2019  rates.  Otherwise, please comfirm rates.
Payment Plan:
60% of the fee is paid before assignment commencement, 20% after the first analysis preview, and the last 20% before final copy is handed over to client. Payments are made through – Complete Full Marks Consultants Limited, GTB Current  A/C No.  0260563155
Requirements & How to Become Manufacturers'  Reps in Nigeria from 2018
ESSENTIL BUSINESS LINKS FOR THIS POST
These are necessary links for you to get at many of these businesses that you may need to work out a representative role for.
Requirements & How to Become Manufacturers'  Reps in Nigeria from 2018
FOREIGN MANUFACTURING COMPANIES SEARCHING FOR AGENCY/DISTRIBUTOR COMPANIES AROUND THE WORLD.
SERBIAN MANUFACTURER SEEKS AGENT/DISTRIBUTORS
INDIAN MANUFACTURER SEEKS AGENT/DISTRIBUTORS
CHINESE MANUFACTURER SEEKS AGENT/DISTRIBUTORS
UK & IRISH CASE PACKING & ROBOTIC PICK AND PLACE PACKAGING SYSTEMS MANUFACTURER
DUTCH MANUFACTURER SEEKS AGENT/DISTRIBUTORS
ISRAELI MANUFACTURER SEEKS AGENTS DISTRIBUTORS
BELGIUM MANUFACTURER SEEKS AGENTS DISTRIBUTORS
ITALIAN MANUFACTURER SEEKS DISTRIBUTORS
Representatives for distribution of the followings are needed
:
Open mouth bag packing machine
Valve bag packing machine
VFFS & FFS bag packing machine
Stretch Hood Wrapper
Open & empty bag system
Customerized packing line system
Cement plants Equipment,
Paper Machinery, Material handling equipment and lime plants.
Carton and case packaging machinery for the food industry.
Production packaging equipment.
Process Equipment for Pharmaceutical, Chemicals, Speciality Chemicals, Agro, Cosmetic, food. Mainly for Separation, Formulation & Drying and Blending Equipment
Vacuum Tray Dryer, Fluid Bed Dryer, Roll Compactor, Rapid Mixer Granulator, Ribbon Blender, Co-Mill, Multi-mill and Many customized Equipmen
Send by e-mail your requests or comments to cfmclimited@gmail.com
A Professional Attention:
Complete Full Marks Consultants Limited is an accounting, auditing, taxation and business consulting firm, that assists clients with business information; incorporate clients companies  and name registration at CAC Nigeria, prepares clients business plans, tax clearance certificates, and assist clients obtain mining licences.
For these information needs, call +234 8034347851 or send mail to cfmclimited@gmail.com.
Requirements & How to Become Manufacturers'  Reps in Nigeria from 2018