2018 Ongoing United Bank for Africa Plc (UBA) Graduate Trainee Recruitment – The objective of this job is to ensure the business office provides excellent quality banking service to all customers, maintain contact with new and existing customers on routine account management activities. This also includes, to engage customers in cross selling of the bank's products and services including E-sales.
This job is for you if you have at least  B.Sc. in any related discipline and has prior experience in banking operations and specific relevant banking experience preferably in  supporting retail customers, Sales knowledge, skill & experience.
2018 Ongoing United Bank for Africa Plc (UBA) Graduate Trainee Recruitment 
OTHER JOB CONDITIONALITIES: 
Job Title: Graduate Trainee-CSO
Reference No: GTLAG001
Location: Lagos
Contract Type: Permanent
Job Functions: Banking    
Industries: Banking / Finance & Investment
2018 Ongoing United Bank for Africa Plc (UBA) Graduate Trainee Recruitment 
Core Responsibilities:
Customer Relations Management:
On this job, you should be able to be 
Proactive in  developing  client relationships, anticipate and provide solutions to client needs and give high priority to client satisfaction. In doing this, you should be able to accurately assess the risk profile, suitability and appropriateness of clients when marketing the banks products and services by maintaining an accurate and up to date call report, KYC database.
Furthermore, you  have to deal with sales to prospective customers UBA's E-banking products, enrol new customers, and resolve related issues.
Others will include, engaging customers to cross sell bank products and services, increase product sales, and customer loyalty by maintaining good client relationship, Open and maintain accounts in accordance with the established procedures. Apply regulatory requirements such as KYC, Money laundering Prevention procedures at all times.
Therefore, you must possess ability to accomplish tasks efficiently by showing concern for all aspects of the job, pay attention to detail and ensure that output is delivered at the highest possible standard.
You will also, ensure that the customer's instructions are duly effected by applying all standard checks and controls, coordinating with other department including head office operations and compliance.
Therefore you will ensure the following:
Proper documentation for all new and existing accounts.
Timely opening of new accounts on the system.
Support branch sales and service team.
Cheque book issuance and maintenance.
Dormant account reactivation
Meeter/Greeter
Customer Service Ambassador – by this you will ensure:
Service improvement
That all walk-in customers are directed to the right counters, assisted in completing transactions, and serviced efficiently.
Service issues resolution:
Answer all customer queries, resolve 'on the spot' service issues; escalate to BOM, issues that cannot be handled on the spot.
Follow up customers with pending cases, and keep him/her informed.
Compile and publish customer satisfaction score daily
Download Customers' issues from the Group Response Portal (GRP) and monitor resolution of issues logged against the branch through the Business Office staff
2018 Ongoing United Bank for Africa Plc (UBA) Graduate Trainee Recruitment 
The Job Requirements
Knowledge:
Sound knowledge of Banking products and services
Good understanding of the operational, credit and regulatory risks facing the business
Business Development and acquisition
Key Skills:
Excellent customer service orientation
High level of integrity
Good verbal & written communication skills
Selling skills
Focused, Motivated & Results Oriented
Paying attention to details
Good interpersonal skills
Fast and error-free processing
Strong problem resolution skills
Selling & Marketing Skills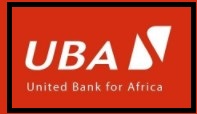 2018 Ongoing United Bank for Africa Plc (UBA) Graduate Trainee Recruitment 
Application Closing Date
25th May, 2018.
Method of Application
If you are qualified  and interested, please visit the link below to apply online:
https://uba.jb.skillsmapafrica.com/Job/Index/21483
See that you always visit this site for your recruitment updates. Meanwhile, if you click any of our social media button on this page you will ensure your regular updates.
Read these related Posts
2018 Ongoing United Bank for Africa Plc (UBA) Graduate Trainee Recruitment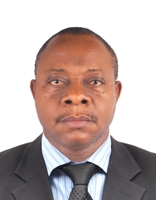 Founder/Managing Partner of Complete Full Marks Consultants Ltd. An Economist turned Chattered Accountant and Tax Practitioner with over 37 years of industrial experience.