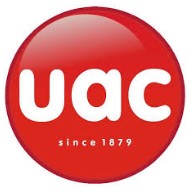 UAC Nigeria Plc Technical Trainee Scheme Lagos catchment areas – 2018 Technical Trainee Recruitment at UAC of Nigeria is ongoing. The Technical Trainee Scheme is a catchment area oriented initiative operated within the company, with a view to strengthening Community Relations, Corporate Social Responsibility stabilizing and improving talent retention within the catchment area.
This career job training recruitment opportunities is large enough to take up so many job seekers among the unemployed but employable youth with requisite academic qualifications.
There are:
(1) AC of Nigeria Plc Technical Trainee Scheme (Lagos)
(2) UAC of Nigeria Plc Technical Trainee Scheme (Jos)
(3) UAC of Nigeria Plc Technical Trainee Scheme (Onitsha)
In this connection, you are advised to read through so that you will be able to note the conditions and to apply accordingly.
What About this UAC Nigeria PLC?
Since 1879, UAC of Nigeria Plc. has been a leading private sector enterprise with active participation in the development of this country. A diversified, food-focused company, UAC's operations span the animal feeds, packaged foods, real estate, paints and logistics sectors of the economy. UAC Nigeria Plc, is committed to building and developing our people towards realizing their full potentials.
Consequently, you are invited to apply for:
Title: Technical Trainee Scheme
Location: Lagos
What is the scheme all about?
The scheme is made of the following features:
The scheme is of a 12-month intensive training program duration.
The training will let the trainee be well focused onto personalized development.
Through Structured classroom training
Exposure and hands on technical training in Mechanical, Electrical and Automation engineering
Career Counselling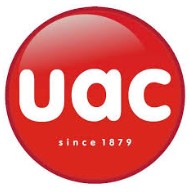 What are the Requirement?
This is a highly challenging opportunity, therefore, the potential candidates will have to meet the following requirements.
Education:
WASC/GCE 'O' Level with at least credit in five subjects, including English and Mathematics, at one sitting.
OND from a recognized Polytechnic with minimum of Upper Credit in:
Mechanical Engineering,
Electrical Engineering,
Chemical Engineering Technology
And must not be above 25 years by 31st December 2018.
Application Closing Date
28th May, 2018.
How would you apply?
If you are qualified and interested in this you should visit the link below to apply
http://www.uacnplc.com/technical-trainee-application-details/
You can't enjoy this alone. Your joy will be complete if your friend participates too. I think that is ok for you. If yes, click our social media share buttons below to reach your friends.
UAC Nigeria Plc Technical Trainee Scheme Lagos catchment areas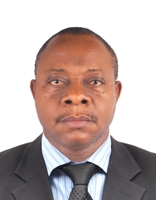 Founder/Managing Partner of Complete Full Marks Consultants Ltd. An Economist turned Chattered Accountant and Tax Practitioner with over 37 years of industrial experience.