This is How We Work With CAC Nigeria to Incorporate Your Business in 3 Days. With professional collaboration with CAC Nigeria, Complete Full Marks Consultants Nigeria Limited,  incorporates your company in 3 days. This is why in this post we highlight the need to seize this opportunity and incorporate your company now. You need the opportunities offered by an incorporated company for your business.
As a matter of fact, the Need for business incorporation in Nigeria centres about the Benefits of a registered company in Nigeria, the requirements for registering a company in Nigeria, benefits of registering a business name in Nigeria, consequences of incorporation in Nigeria, importance of business registration, types of companies in Nigeria, formation of a company in Nigeria and how to check if a company is registered in Nigeria. Others are CAC Nigeria – Corporate Affairs Commission, Registration of Company – Corporate Affairs Commission, Company Incorporation in Nigeria – Step by Step Guide and how Complete Full Marks Consultants Limited will help you incorporate your company in Nigeria.
Various Approaches
This post, How We Work With CAC Nigeria to Incorporate Your Business in 3 Days, presents to you various approaches we take to collaborate with CAC Nigeria to ensure we register your company in a weeks' time. They are guidelines, criteria, requirements, approaches, regulations and activities involved in incorporating your business in Nigeria. Just click the highlighted words for details.
How We Work With CAC Nigeria to Incorporate Your Business in 3 Days –  C.A.C NIGERIA COLLABORATIVE APPROACHES
Every collaboration that has to do with pre-incorporation information and preparednes are in this article. Click for the details.
Every Collaborative guideline is in this post. Just click to read the details.
(3)    Help Tips for Beginers to Incorporate their Companies
These are help tips for your business incorporation. We know you need help, so those helps are in this post,



(4)    Get your RC number in 3 days
Once your RC Number is out, it means your business incorporation is approved and your certificate is ready. Click here to go through the procedures.
Every collaborative requirements are here. With these we collaborate with CAC to make your business incorporation faster.
Other Things We Can Do For You @ How We Work With CAC Nigeria to Incorporate Your Business in 3 Days:
Furthermore, after getting your incorportion certificate handed over to you, there are still other things we can do for you. We will help you get your TIN and Initial Tax clearance – This is to enable you open your bank account immediately.
In addition, we will help you do every post incorporation services; such as: Filling Of Annual Returns For All Entities – Private, Public (Plc), Enterprises, NGOs  Etc, Change Of Directors, Trustees, Partners, Secretaries Etc,Change In Share Holding Ratios, Change In Registered Address, Change Of Name In Whichever Class Of Entity, Changes In Authorised Share Capital, Changes In Memorandum And Article Of Associations, Changes In Ngo/Club/Churches Constitutions,Liquidation Processes, Conversion From Limited Co, Plc, Unlimited Co. To Any Other Type, Replacement Of Lost Documents – Certified True Copy
Who Are We?
We are Chartered Accountants.  CAC accredited agents. Auditors and tax Experts. We will do a lot for you. As a matter of  fact, Our Services  range from Accounting & Auditing, Taxation – annual tax filings and obtaining your tax clearance certificates, Corporate services – CAC documentations/company and business name registrations, Management services – writing business plans, business proposals, business coaching, Capacity building training, seminars, workshops etc. obtaining mining licence to other licences for clients.
Contact us if you have need of us., via,
e-mail: cfmclimited@gmail.com
Phone: +234 8034347851, +234 8097900795
Website: www.completefmc.com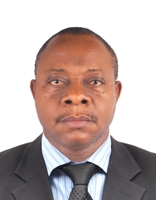 Founder/Managing Partner of Complete Full Marks Consultants Ltd. An Economist turned Chattered Accountant and Tax Practitioner with over 37 years of industrial experience.