This is the Requirements for Your Company Incorporation in Nigeria/Criteria For Company Incorporation in Nigeria – requirements for registering a company in Nigeria are related to types of companies in Nigeria, CAC registration form, CAC company online registration portal, registration of business name, how to register an enterprise in Nigeria and how to register a school  and other public related or social services organizations with CAC. In addition are to explain the procedures and requirements for registration of a business name, company etc in Nigeria, and how to check if a company is registered in Nigeria.
In this article are company incorporation requirements in Nigeria. They also stand for the criteria for company registration in Nigeria.  As you know, conditions or requirements for a process stand as the criteria for such exercise.
In this article therefore, are a lot of information you require to know and provide for your company incorporation. There are also those information you require from us –
Complete Full Marks Consultants Limited
, other consultants and CAC accredited agents to facilitate your company incorporation . You have to go through this post to benefit from these information.
Requirements for Your Company Incorporation in Nigeria/Criteria For Company Incorporation in Nigeria
(A) Incorporation Information requirements:
These are critical incorporation information requirements for your company to be incorporated. Without them, you may not sail through. Just provide those that are relevant to your company registrations.
Evidence of approved reserved name,
Completed set of incorporation forms.
Properly stamped ( stamp Duty) Memorandum and Article of Association,
Consent letter where applicable,
Proficiency certificate where applicable,
Resident permit for foreigners,
Particulars of the directors, e.g for share allocation,
Where
another incorporated company is involved in the incorporation of the
new company, such company will present board resolution to that effect,
Photocopy of and approved ID for each of the directors.
(B) The required fees.
This is a critical one too. The statutory fees must be paid. In addition are  the consultant's professional fees. They have to be 100%  on-hand before registration commences. Most of you think that they are giving the money to the consultants, but that is not true. 

Requirements for Your Company Incorporation in Nigeria/Criteria For Company Incorporation in Nigeria
(C) What Type of Company do You intend having?
Information about the type of business/company to register is ver important. The company must fall among the following category:
Private Company limited by shares
Private unlimited company,
Public company limited by shares,
Public unlimited company,
Company limited by guarantee.

Note also that, for all types of companies, there is a minimum membership/ownership of 2 person. The private companies have a maximum membership of 50 persons while the public companies have not upper limit. A minimum of 25% of the authorised share must be subscribed at this inception.
(D) What We Can Do for You:
As a matter of fact, as soon as you supplied us with the requirements as listed above, to facilitate your company registration, we will do the following for you.
Information Supply – we will give you more  follow-up information
Guidance/coaching – we will give you every necessary guidance until you are through
Name Search and reservation – This is necessarily our duty. In 24 hours you will be sure of your company name.
Process your company registrations – with every requirements met, you will have your certificate in 3 days.
Handing over your incorporation certificate to you – Physically or DHL/other courier services
Get your TIN and Initial Tax clearance – This is to enable you open your bank account immediately.
Do every post incorporation services for you – Any other servicies such as: Filling Of Annual Returns For All Entities – Private, Public (Plc), Enterprises, NGOs  Etc, Change Of Directors, Trustees, Partners, Secretaries Etc,Change In Share Holding Ratios, Change In Registered Address, Change Of Name In Whichever Class Of Entity, Changes In Authorised Share Capital, Changes In Memorandum And Article Of Associations, Changes In Ngo/Club/Churches Constitutions,Liquidation Processes, Conversion From Limited Co, Plc, Unlimited Co. To Any Other Type, Replacement Of Lost Documents – Certified True Copy
Requirements for Your Company Incorporation in Nigeria/Criteria For Company Incorporation in Nigeria
In conclusion, I believe  you enjoyed this post, Requirements for Your Company Incorporation in Nigeria/Criteria For Company Incorporation in Nigeria. Please, do somebody a favour by sharing this post. Who knows who needs it most.
Can You Contact Us Today? Please do!
As professionals, Chartered Accountants, we will do a lot for you. As a matter of  fact, Our Services  range from Accounting & Auditing, Taxation – annual tax filings and obtaining your tax clearance certificates, Corporate services – CAC documentations/company and business name registrations, Management services – writing business plans, business proposals, business coaching, Capacity building training, seminars, workshops etc. obtaining mining licence to other licences for clients.
Contact us if you have need of us., via,
e-mail: cfmclimited@gmail.com
Phone: +234 8034347851, +234 8097900795
Website: www.completefmc.com
READ ALSO:
Help Tips for Beginers to Incorporate their Companies


Get your RC number in 3 days
Company Incorporation Requirements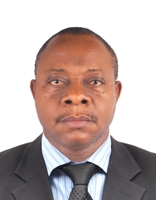 Founder/Managing Partner of Complete Full Marks Consultants Ltd. An Economist turned Chattered Accountant and Tax Practitioner with over 37 years of industrial experience.