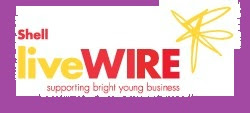 2018 Shell LiveWIRE Nigeria Programme Commences – This is a youth development programme. It's aimed at your economic empowerment and poverty alleviation. It's like a "Youth Own Yourself" programme.  In this programme youth go through Shell Live WIRE  'Become a Successful Business Owner Course'. Shell LiveWIRE is a social investment programme for youth. It  aims to help young Nigerians explore the option of starting their own business as a real and viable career option.
As a matter of fact, The Shell Petroleum Development Company of Nigeria Limited (SPDC) is the operator of the NNPC/SPDC/TEPNG/Agip Joint Venture (SPDC JV). It hereby  announces the commencement of the 2018 SPDC JV LiveWIRE Programme. This programme is  targeting youths from host communities along Trans Niger Pipeline (TNP) Right of Way in Ogoniland.
2018 Shell LiveWIRE Nigeria Programme Commences
About the Programme
As hinted above, LiveWIRE is a youth enterprise development and empowerment  programme. It's supported by SPDC JV. The programme is  designed to inspire, encourage and support youth  aged 18-35. This is to enable them  start their own businesses through the provision of training and finance.
Programme Objectives
The LiveWIRE programme objectives are to:
Enable youths to establish own businesses
Provide business planning and management skills through the 'Become a Successful Business Owner Course'.
Provide business start-up grants for the  youths with the best business plans.
To link those youth who are successful to third parties like Non-Governmental Organisations (NGOs), banks and allied financial institutions.
Provide a  post training volunteer mentoring programme for successful youths.
Programme Content
The training programme contents include:
Pre-start-up:- Value and Organise Yourself (VOY)
Bright Ideas workshop
Become a Successful Business Owner (Business Planning & Management )
Value chain workshop
Business Start-up (How to access finance & technology)
Post start-up (Mentoring, Incubation, Market linkages).
2018 Shell LiveWIRE Nigeria Programme Commences
Applications Eligibility
Male and female applicants who are indigenes of communities along the Trans Niger Pipeline (TNP) Right of Way in Eleme, Tai, and Gokana Local Government areas of Rivers State.
Must possess a university degree or HND in any discipline
Must have completed NYSC if applicable.
And must be resident in Rivers State;
Must have an innovative business idea (ideas on agriculture enterprises are encourage).
Must desire to own and manage a business.
Application Closing Date
31st  July, 2018.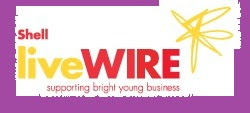 2018 Shell LiveWIRE Nigeria Programme Commences
How to Apply
If you are eligible, interested and qualified visit this link to apply online:
Note:  If you are Shortlisted you  will be contacted via email or sms.
There are other education,scholarship and career opportunities in these links. Click your choice for details.
2018 Shell LiveWIRE Nigeria Programme Commences
SPREADE/ESCALATE THE NEWS
In conclusion, 2018 Shell LiveWIRE Nigeria Programme, will make the difference in your life. It will educate and equip you for future and take you away from looking for  career recruitment  for non-existent while-collar job. It's good you share this with your friends and colleagues. Do that now. You can us like our page for regular updates.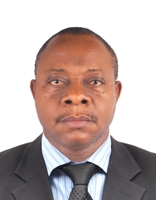 Founder/Managing Partner of Complete Full Marks Consultants Ltd. An Economist turned Chattered Accountant and Tax Practitioner with over 37 years of industrial experience.