AfDB  Recruiting Finance & Administrative Assistant – RDGW: Apply Here  – This article is about African Development Bank (AfDB) Finance & Administrative Assistant – RDGW recruitment coming up in October, 2018. For this,  AfDB Recruiting Finance & Administrative Assistant – RDGW, related topics include African Development Bank graduate recruitment 2018, Africa Development Bank tanzania and Nigerian jobs, African Development Bank jobs for youth, current vacancy in African Development Bank abidjan, African Development  group and  African Development Bank portal. Then, AfDB Recruiting Treasury Risk Officer – IT (FIFM2) & How toApply, AfDB  Recruiting Finance & Administrative Assistant – RDGW: Apply Here
African Development Bank Group (AfDB): Fresh Job Recruitment Oct. 2018  and African Development Bank Group (AfDB) Job Recruitment (26 Positions).
As a matter of fact,  the post of  Finance & Administrative Assistant – RDGW is  up for grab here. Therefore, if you are qualified and interested in this position, and ready to live in the noted locations and country of Africa, this post is for you. In this post are details about the recruitment form, recruitment portal, application procedure, and credential requirements, documents to upload and to download.
African Development Bank Group (AfDB) – Established in 1964, the African Development Bank is the premier pan-African development institution. Its core objectives is in promoting economic growth and social progress across the continent. There are 80 member states, including 54 in Africa (Regional Member Countries). The Bank's development agenda is delivering the financial and technical support for transformative projects that will significantly reduce poverty through inclusive and sustainable economic growth.
We are recruiting to fill the following position below:
Job Title: Finance & Administrative Assistant – RDGW
Reference: ADB/18/181
Location: Mali
Grade: GS8
Position N°: 50064077
The Complex:
The Vice Presidency in charge of Regional Development, Integration and Business Delivery is responsible for ensuring the operational relevance, efficiency and effectiveness of the Bank Group's operational activities and programmes.
The Vice Presidency in charge of Regional Development will ensure that the Bank conducts its activities effectively in all its Regional Member Countries (RMCs) and will oversee the full implementation of all aspects of the Bank's Regional Directorates.
The Hiring Department/Country Office
Within the Regional Development, Integration and Business Delivery Complex (RDVP), the Bank has five (5) Regional Development, Integration and Business Delivery (RDIBD) Directorates, one in each region of Africa: North, South, East, West, and Central. Each Regional Directorate is headed by a Director General (DG) and is staffed with the relevant sectoral functions and administrative capabilities for rapid delivery of services to client countries.
The Mali Country Office of the African Development Bank have been established to strengthen policy dialogue between the Bank, Governments and other stakeholders; improve performance of the project portfolio and aid coordination with other development partners.
The Position
Under the overall authority of the Country manager, the Administrative and Finance Assistant will undertake to implement administrative services including accounting and budgeting, human resources activities and supervision of use of office facilities and resources.
He will carry out effective recording, control and management of Bank resources, the Office's operational activities in keeping with the Bank's policies and guidelines.
AfDB  Recruiting Finance & Administrative Assistant – RDGW: Apply Here
Duties and Responsibilities:
The Administrative and Finance Assistant is responsible for the following activities and related services:
Budget preparation and implementation:
Participate in drawing up the administrative budget of the Bank's Office following the schedule set by the Budget Department while taking into account the particular investment needs of the Office;
Ensure recording, up-dating and monitoring expenditure in accordance with the Bank's internal control rules and procedures.
Report periodically on the status of budget implementation and propose possible revisions.
Establishing procedures and controls to improve efficiency of service and identify cost savings and promote efficient use of Bank resources.
Advise the management on methods to improve control environment in the Country Office.
Finance and Accounting:
Ensure timely payments of all bills for COCM in line with established financial procedures and regulations.
Ensuring proper documentation of payment vouchers and all other supporting documents.
Process for payment and maintain individual staff mission expenditure; advances and balances.
Keep and maintain daily updates of all the required Country Office books of accounts, records, inventory and files in order, and all financial transactions captured and entered in SAP.
Produce for review and final approval of the Resident Representative, all the Office monthly financial and budget execution reports.
Undertake timely preparation and verification of reports, statements and schedules for auditing of the Country Office activities.
Human Resources Management:
Keep all staff records/files up-dated.
Up-date and submit monthly reports on personnel management.
Manage office staff benefits in accordance with the Human Resources policy and instructions in force.
General Administration: institutional procurement of goods and services and Management of property and equipment:
Undertake procurement of goods and services in keeping with the Bank' rules and procedures.
Manage the preparation and monitoring of service providers' contracts.
Keep stock of office supplies and inventory of Bank property and equipment.
Management of office vehicles in accordance with the bank's transport policy and instructions in force.
Ensure the quality of Bank facilities in Mali, including workspaces, property and equipment as well as service provision relating to the upkeep, maintenance and security of facilities according to Bank standards.
Organize, supervise and monitor the activities of administrative staff and ensure appropriate training for the latter in order to obtain quality services.
Ensure all administrative documents necessary for the proper functioning of the office and staff are obtained from the relevant authorities.
Proper management and control of office stores and petty cash.
Ensure administrative support to all the Country Office staff and Bank's visiting mission as required.
Ensure that proper filing is undertaken in the Country Office;
Also, ensure that proper control mechanism and segregation of duties are in place, and that Bank procedures are fully implemented.
Selection Criteria
Including desirable skills, knowledge and experience:
At least a Bachelor's degree in Business Administration, Accounting, and/or Finance;
Membership to an internationally recognized professional accounting body (e.g. CA, CPA, and ACCA) will be considered as an added advantage.
At least Six (6) years of relevant work experience. Experience in a similar post in a multilateral organization will be considered an advantage.
Knowledge and experience in administrative; financial accounting and full range of office support work, with a high level of sustained performance.
Thorough knowledge and use of all relevant computer software and the ability to help organize data and information retrieval systems.
Strong interpersonal and verbal communication skills.
Proven ability to work effectively in a team-oriented, multicultural environment and to function effectively as a member of various groups
Competence in the use of Bank standard software (SAP, Word, Excel, Access, MS Projects and PowerPoint).
Ability to communicate effectively in both written and spoken English or French with a good working knowledge of the other language;
Application Closing Date
16th October, 2018.
Get more recruitment information here:
AfDB Recruiting Chief Business Coordinator: Apply Here
AfDB Recruiting Treasury Risk Officer- IT (FIFM2) & How toApply
PPMC Recruitment ongoing
FRSC Recruitment Physical test
Stanbic IBTC Recruitment
UBA 2018 Graduate Trainee Recruitment
Apply As Beauty Advisor @ Casa Bella Lagos Island Nigeria
Completefmc career & recruitment tab.
Nigerian Stock Exchange (NSE) Recruitment & How to Apply
PTDF 2018/2019 Recruitment Form & How to Apply
NITDA Scholarship Award: 2017/2018 Sucessfull Candidates
National Economic Intelligence Committee (NEIC) Recruitment 2018/2019
Federal Housing Authority Recruitment 2018/2019
FERMA 2018/2019 Recruitment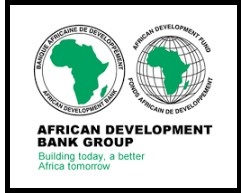 Method of Application
If you are interested and qualified, please visit the link below to start online application:
Note: This position does not attract international terms and conditions (the post holder will be considered as a local staff and will not have international terms and conditions of employment).
I know you enjoyed this post. But, if you require more information, send your requests through our comment box on this page. For your recruitment updates visit our career and recruitment page, or follow us on our Facebook handle by clicking ' Like us'. Meanwhile, if your enjoyed this post, AfDB  Recruiting Finance & Administrative Assistant – RDGW: Apply Here, use our social media share buttons on this page to reach your friends.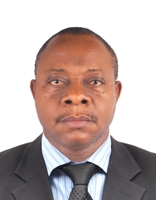 Founder/Managing Partner of Complete Full Marks Consultants Ltd. An Economist turned Chattered Accountant and Tax Practitioner with over 37 years of industrial experience.