NNPC Recruits Senior Officer @ Supervisory Cadre March 2019
NNPC offers challenging job opportunities allowing versatile and self-motivated experienced professionals to contribute to the achievement of Corporation's strategic goals. Therefore, experienced professionals re being recruited into Senior Officer/Supervisory. As a matter of fact, NNPC Recruits Senior Officer @ Supervisory Cadre March 2019, apply here.
The Nigerian National Petroleum Corporation (NNPC) is Nigeria's National Oil Company with mandate to manage the country's vast hydrocarbon resources. As global player in International Oil and Gas Industry, our operations span the entire Oil and Gas Value Chain. Our business operations re managed through Strategic Business and Corporate Services Units (SBUs/CSUs) in diverse locations across Nigeria.
Applications re invited from qualified candidates to fill the position below:
Job Title: Senior Officer / Supervisory

Location: Nigeria

NNPC Recruits Senior Officer @ Supervisory Cadre March 2019
They re expected to:

Provide professional and leadership expertise required to achieve NNPC's business objectives
Develop and implement strategies for operational excellence
Ensure cost-effectiveness and compliance to statutory regulations in the delivery of the Corporation's business
Drive team performance and development.
Eligibility Criteria

Applicants must have qualifications in relevant disciplines from any of the skill pools listed below:

Applicants must have qualifications in relevant disciplines from any of the skill pools listed below:

Bachelor's Degree in First Class/Second Class Upper Division
Bachelor's Degree in Second Class Lower Division with a completed Master's Degree
HND (Minimum of Upper Credit) with a completed Master's Degree

Geosciences
Petroleum Engineering
Well Engineering
General Engineering
Operations Engineering
Health Safety and Environment
Supply Chain Management
Commercial
Finance, Accounts, Audit, Taxation & Insurance
Human Resource Management
Information Technology
Public Affairs
Legal
Medical
Security
Applicants must have completed NYSC.
Applicants must not be more than 34 and 37 years of age respectively as at 31st December, 2018.
In addition, applicants must possess minimum of 6 and 9 years' relevant experience respectively.
Applicants should possess strategy, people management, information technology, regulatory/compliance management skills.
Applicants re advised to pay attention to the age and experience requirements specific to each job.
Uploaded CVs should not be more than 3 pages (Maximum).
You'll be required to up-load a maximum of 3 relevant professional certifications.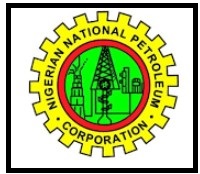 Application Closing Date
26th March, 2019

Method of Application 

Interested and qualified candidates should: 
Click here to apply online
Note
All applications must be completed online as paper applications are not acceptable.
You are to attach any relevant professional certification attained
Please ensure that you apply for one job position only. Multiple applications will lead to nullification of all submissions.
Shortlisted candidates will be contacted.
NNPC Recruits Senior Officer
Disclaimer
We will not be responsible for applications submitted on any website other than its official page at – https://careers.nnpcgroup.com/
NNPC does not charge any fees for submission of job application
Your personal data will be used for purpose of this recruitment exercise.
If discovered at any point in this exercise, that false information has been provided, defaulting applicants will be disqualified and possibly prosecuted.
Read Also:
Follow us on our social media handles for regular update. If you know this will help soneone else, please share to reach out.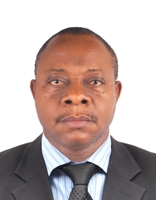 Founder/Managing Partner of Complete Full Marks Consultants Ltd. An Economist turned Chattered Accountant and Tax Practitioner with over 37 years of industrial experience.