Superintendent Cadre – ASC II Recruitment – CONSOL 08 @ NCS 2019/2020 Recruitment Exercise
Nigeria Customs Service (NCS) is embarking on 2019/2020 massive Nationwide Job Recruitment. Here are the Application requirements for Superintendent Cadre – ASC II Recruitment. The recruitment portal, and guidelines are also here. Therefore, if you are interested and qualified for the job, you have to read through this post. Here's the requirements and procedures for recruitment as Superintendent Cadre – ASC II Recruitment – CONSOL 08 @ NCS 2019/2020 Recruitment Exercise.
As a matter of fact, follow these conditions carefully. They 're to ensure your success in this Nigeria Customs Service (NCS) 2019/2020 Nationwide Job Recruitment. Remember that, any certificate or qualification not declared or tendered and accepted during application shall not be acceptable after recruitment exercise.
Position: Superintendent Cadre – ASC II (Support Staff) – CONSOL 08
Location: Nationwide
Lot: Massive
Superintendent Cadre – ASC II Recruitment – CONSOL 08 @ NCS 2019/2020 Recruitment Exercise
If you desire this possition, you must:
Be a Nigerian Citizen by birth or descent
Be between the ages of 18-30 years
Not be less than 1.7 metres in height, for male and 1.64 metres for female.
Have a fully expanded chest measurement of not less than 0.87 metres, male.
Be certified by a Government Medical Officer to be physically and mentally fit for appointment in Service
Not be suffering from any form of physical or mental disability
Be free from any form of financial embarrassment
Present a certificate of state of origin signed by the Chairman/Secretary of their Local Governments. Certificates endorsed by Liaison officers are unacceptable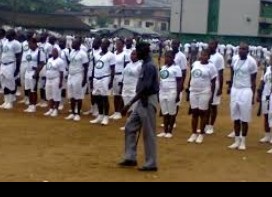 SPECIFIC REQUIREMENT
Again, if you desire this position, you must possess a Bachelor's Degree, HND or equivalent in any of the following or related fields and NYSC Discharge or Exemption Certificate:
Accounts
Actuarial Science
Audit
Building
Communication
Electrical Engineering
Health Information Management
Marine
Mechanical Engineering
Nursing
Nutrition/Dietary
Quantity Survey
Secretarial Studies
Sports
Stores/Procurement
Superintendent Cadre – ASC II Recruitment – CONSOL 08 @ NCS 2019/2020 Recruitment Exercise – You Are Hereby Warned That –
You Should Ensure To Submit Documents That Are Required By The Cadre You Are Applying For.(eg. Don't Use Bachelor's Degree for Inspectorate Cadre)
You Do Not Submit More Than One Application. You Will Be Disqualified
Click here for detailed application procedures.
GET MORE INFORMATION ON THIS WEBSITE:
Furthermore, everything you need about NCS 2019/2020 recruitment exercise is in this site. We, therefore, feel you should first navigate and explore what you have here before looking elsewhere. Therefore, we recommend you use:
Google site search for completefmc. That is, type whatever you want to search for on google by adding /completefmc at the end to get you right inside this site. e.g. NCS 2019/2020 recruitment/completefmc will take you to other such posts on this site. Just try it now.
Our site search button – On top of this page or elsewhere is a search button. Make use of it for better results. Just type in whatever you want there and press enter. e.g Customs service recruitment guidelines. That will prompt out for you all relevant related posts on your subject of search. Then click on the required topic.

OTHERS TO USE ARE:
Our contact us tag – Please search for how you may contact us on this our search button, and you will have our contact details. Just type on our search button – how you may contact us and press enter. Or use the menu drop down on 'What to know about us' See our services.
Click to real the highlighted comments on our pages.
Lastly, for now, our social media buttons – For this, use our share, follow us buttons and comment box. These will keep you connected with us.
Click here to apply for this job.
READ ALSO:
NCS 2019/2020 recruitment guidelines and procedures.