Nigerian Police (NPF) 2019 Recruitment Screening Date & Requirements
Nigerian Police (NPF) 2019 Recruitment Screening Date & Requirements details re here. This is therefore, the breakdown of Nigeria Police 2019/2020 police screening date and other essentials. As a matter of fact, this is the Nigerian Police Force Recruitment 2019 Latest Updates on Screening. So, Visit https://www.nigeriarecruitmentform.com/npf-recruitment-portal/ for further details.
Screening Date & Requirements:
Furthermore, note that Nigerian Police Recruitment 2019/20 Screening Date & Requirements is released. In addition, conditions and requirements for the exam re also announced. Therefore, if you want to be shortlisted you re to take note of the following.
The Nigerian Police Recruitment 2019/2020 Screening may be Computer Based Test (CBT) or Pencil and Paper.
The test/ examination shall comprise of a General Paper (Section A) which is compulsory for all candidates. It will cover areas such as general knowledge and current affairs, English Language and Mathematics. Other sections re to be selected according to candidates' Faculty of choice.
In addition, this test'l be conducted on or before Saturday the 16th July, 2019.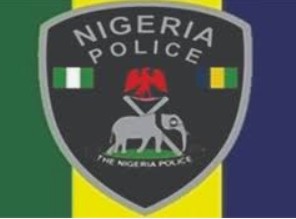 Nigerian Police (NPF) 2019 Recruitment Screening Date & Requirements – Examination/Screening Halls Admission:
Therefore, you are to come to the venue with a printed copy of your invitation letter without failure. Thi is what admits you into the Examination/Screening Halls.
Check this: Age Limit removed from Federal government recruitment conditions.
Furthermore, you re to present both the original copies and photocopies of the following:
Your Duly Completed Guarantor's Form;
State of Origin Certificate;
Educational Certificates;
Birth Certificate/Declaration of Age;
One white coloured Office Flat File Jacket;
Two Recent Passport Photographs with your name written behind in capital letters.
You re to strictly adhere to these information as no excuse will be entertained.
Furthermore, if you want to Check Nigerian Police Recruitment 2019 List of Shortlisted Applicants:
Go to the NPF recruitment portal via http://psc.gov.ng/shortlisted-candidates.html
Click on your state of origin to access the list and see your screening date.
If you are successful, you will be invitd in the Selection Examination for the Nigeria Police Selection Board Interview.
Nigerian Police (NPF) 2019 Recruitment Screening Date & Requirements
GET RELATED TOPICS HERE:
Overall, To get more recruitment information on this site,please, Google site search for completefmc. That is, type whatever you want to search for on google by adding /completefmc at the end to get you right inside this site. e.g.   2019/2020 recruitment/completefmc  will take you to other recruitment posts on this site. Just try it now.
In addition, click to read the highlighted comments on our pages.
Lastly, make maximum use of our social media buttons. You can do this by utilizing our share, follow us buttons and comment box. These will keep you connected with us. Remember, that by sharing you maintain a good bond of friendship.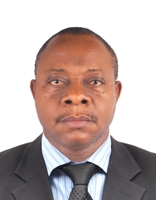 Founder/Managing Partner of Complete Full Marks Consultants Ltd. An Economist turned Chattered Accountant and Tax Practitioner with over 37 years of industrial experience.