NARCOTIC OFFICER RECRUITMENT @ NDLEA NATIONWIDE
NARCOTIC OFFICER RECRUITMENT @ NDLEA NATIONWIDE application portal is here. Federal agency in Nigeria charged with eliminating the growing of hard drugs. The processing, manufacturing, selling, exporting, and trafficking of hard drugs. The National Drug Law Enforcement Agency (NDLEA) invites Applications from suitable applicants for the position; Narcotic Officer (NASS) Cadre.
LOCATION: NATIONWIDE
JOB TYPE: PERMANENT POSITION
NARCOTIC OFFICER RECRUITMENT @ NDLEA NATIONWIDE

ROLE SPECIFIC REQUIREMENTS:
Narcotic Assistant (NASS) Candidates shall be of age not less than Eighteen (18) years. And not more than Thirty (30) years of age. Such candidates applying for the rank of Narcotic Assistant (NASS) must have completed Secondary School.
GENERAL REQUIREMENTS
All candidates applying for recruitment into the Agency must fulfill the following conditions: All applicants must;
Fill in the application form provided on the website. Upload passport and print out the application slip which would be used throughout the process of the recruitment.
Be literate and must possess such educational qualifications as specified below for the position.

FURTHERMORE,
Candidate must be certified physically and mentally fit for recruitment. This must be by a medical officer from Government Hospital before final selection.
All prospective candidates must be individuals with good character. Then, must not have been convicted – of any criminal offence – save road traffic offence.
All prospective candidates must be free from any kind of financial insolvency or bankruptcy.
download two (2) referee forms – to be filled by two (2) persons of reputable-standing in the society.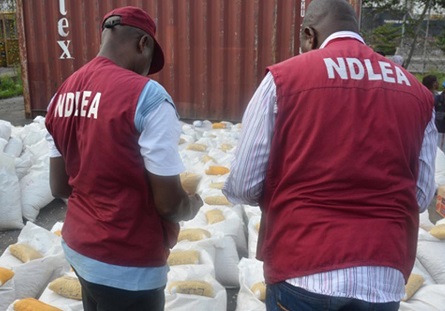 IN ADDITION;
There will be random illicit drug use test. This lasts throughout their service in the Agency.
Shortlisted applicants shall be invited for further examination and interview.
Candidate applying as Lawyer and Doctor must in addition to the first degree possess Professional Certificates in the relevant field.
APPLICATION CLOSING DATE
Thursday, 29th August, 2019.
HOW TO APPLY
Click Here to Start Application. Please, signed up to apply
Click Here to Download Referee Form (PDF)
You'll be contacted if qualified.