Vacancies & How to Apply for Nigeria Air Force Recruitment 2019
Nigeria Air Force Recruitment 2019 begins for short service cadets. The Nigerian Air Force (NAF) begins its direct short service commission. This is medical special recruitment throughout the country. Vacancies & How to Apply for Nigeria Air Force Recruitment 2019 is available here. Here also are the links for the list of the vacancies and the online application procedures.
Eligibility:
For you to be eligible for the ongoing employment, you must first be a
Nigerian,
not less than 1.66 metres in height and
not above 40 years in age.
And, you must possess valid means of identification, such as voter's card, driving license or international passport.
Note also, that further investigations may be conducted on you:
A test for illegal drugs,
Credit and records checks, and
A medical examination.
Vacancies & How to Apply for Nigeria Air Force Recruitment 2019 – Qualificatios:
Furthermore, as part of qualifications for recruitment, you must have degree in at least one of the following fields:
general medicines/dentistry,
nursing,
pharmacy,
radiography,
dietitians,
medical laboratory science,
medical physiotherapy and
health information management.
In addition are, environmental health, community health, optometry, dental therapy, medical physiology, dental technology, biomedical engineering, psychology, and veterinary surgery.
Moreover, the force said that the online application which is to begin on Tuesday, October 22, and ends on Tuesday, November 19, is free of charges.
Apply through: www.airforce.mil.ng.
In addition, according to Commodore Suleman, the director of NAF, to apply, you must have:
Nigerian nationality and
must have second class upper division for degree holders and
upper credit for those with Higher National Diploma (HND).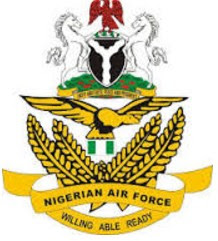 Finally, if you enjoyed this post spread it to reach others. That's how to know who is a friend. Click our social media share button for this. In fact, if you follow us on any of our social media handles you will be having updates on this recruitment exercise.
Click here for further recruitment information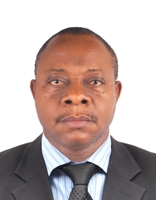 Founder/Managing Partner of Complete Full Marks Consultants Ltd. An Economist turned Chattered Accountant and Tax Practitioner with over 37 years of industrial experience.