The need for business plan grows every day. This is actually affecting what we regard as types of business plan. Are you a business man or an intending business man? Do you want to succeed in your business? Do you have any business idea in your "Head" right now? Don't worry, any of these 14 business plans will push them forward. Therefore, I present to you 14 different types of business plan you can develop and use. They are adaptable for any type of business. So, here are 14 different types of business plan for you in Nigeria
As a matter of fact, this write-up is meant to benefits business men and women, students, fellow professionals and the general public. In fact, every one of you is taken care of here. Just click to read on.
WHY NEED A BUSINESS PLAN?
As a matter of fact, a business owner or prospective business owner needs a business plan to clarify each aspect of his business targets. These include describing the objectives that he/she anticipates will propel his/her business establishment or growth. Therefore, every savvy business owner writes a business plan to guide management and to promote investment capital.
Furthermore, every successful business organization uses good business plan to visualize organisational goals. It includes projecting how much money to invest in each step of the project development. In addition, it gets to know who does what and when the next expenses, first/next profit is to be expected.
In addition, having a business plan helps you find partners/collaborators or investors for the business. So, it helps you get a loan for starting or developing the company.
14 different types of business plan for you in Nigeria – What Next?
Furthermore, now that you know why you need a business plan, here are the 14 different types of business plan you may need. I have been able to classify them into this 14 types because no two business plans are the same. Business plan is case sensitive. So, do not think you can copy from a friend or another business to use. In fact, if you are at such a cross road, please contact us on +234 34347851 or cfmclimited@gmail.com. We are ready to help out at any time at a minimal cost.
The 14 business plans in Nigeria:
Investment business plan
Enterprise business plan
Loan plan
A grant business plan
Industry and company Analysis
Manufacturing/processing
Service Offering business plan
Start-Up Business Plans
Export Business Plan
Internal Control Business Plans
Strategic Business Plans
Feasibility Business Plans/Analysis
Operations Business Plans
Growth Business Plans.
Do not be confused, you can still group these into Strategic plans, operational plans, internal plans, Lean Plans or specific project plan.
On the other hand, if what you need is the feasibility analysis part of the business plan only, do not hesitate to contact us immediate.
Click here for more business plan topics.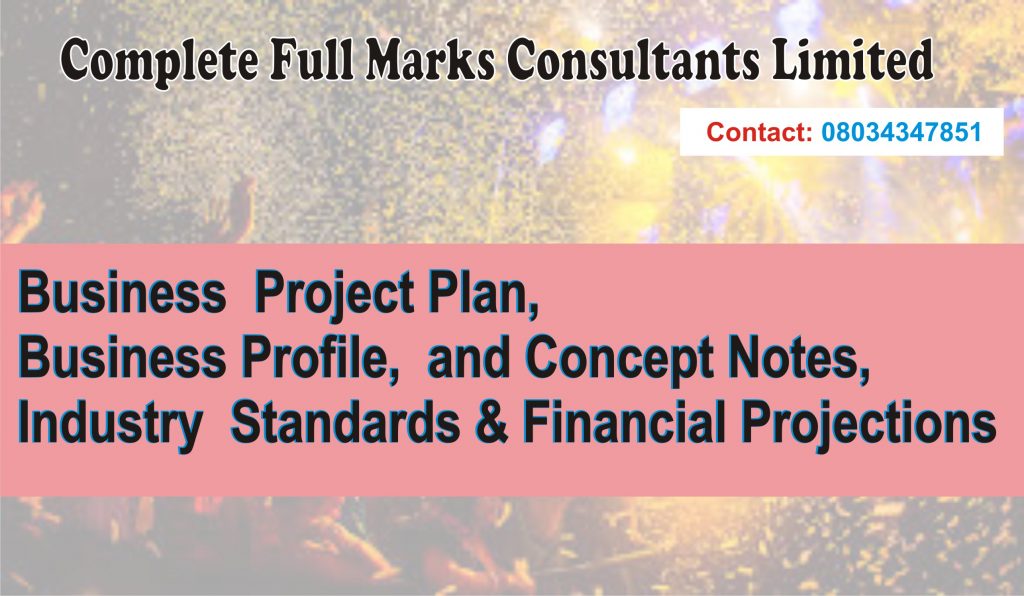 14 different types of business plan for you in Nigeria – BUSINESS PLAN COMPONENTS:
In this regard, depending on who your audience is, every business plan must contain some of these major components of business plan. Lean business plans don't need all of them. These are:
Executive Summary.
Company Description.
Product and Services
Market Analysis.
Competitive Analysis.
Management Team
Marketing Analysis
Financial Analysis
Please Share for Us:
Finally, can you share for us? Help us in this our little way of helping the public out of our years of knowledge and experience. You know it's costly to be a professional in a fiend of endeavour. Yet, the knowledge we dispense here is free. So, help us reach others. If you click any of our social media buttons you will do that. Like us on our Facebook platform for your good. These are 14 different types of business plan for you in Nigeria.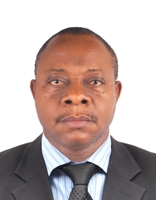 Founder/Managing Partner of Complete Full Marks Consultants Ltd. An Economist turned Chattered Accountant and Tax Practitioner with over 37 years of industrial experience.