There are moments when business plan matters in Nigeria.  And in fact, glabally. At such times there is the need to consider the type of business plan you need. Therefore, when there is need for bank loan, investors, and management business plan, the approaches differs. This is the trust of this article.
In our previous write-ups we have been able to present to you assorted bankable business plan templates. These are government-business rlated plan templates and general business-related simple business plan templates.
Now, here is when business plan matters:
Looking @ Different Meaning
Different meanings of business plan to different people. As a matter of fact, business plan matters to you in any of the following class of business plan requirement.
For a start-up – business plan is an articulation of what the business is, requirements, goals and how to achieve then showing the viability of the business.
For an existing business – business plan is a reappraisal of business performance so far and articulation of future targets, especially, if there are goals or targets now to achieve.
And, For a specific loan/grant request – a business plan here is case sensitive. It's one that presents facts that addresses what the specific requests are.
For management purposes – this is where we say a business plan is a road map. Here it's indeed a compass that directs an organisation on how to achieve its goals within the specified period.
Furthrmore.
In general, a business plan is a living document that maps out the details of your business existing stand and future targets, for existing businesses.
Therefore, it begins by defining your business structure, then it goes into your product and services and how to achieve the related goals. This is why it looks into what the market looks like, how to sell the products and services. It then gives detailed analysis of the funding needed, and the financial projections.
For start-up, it does the same thing. However, it must introduce the beginner into the business. Here, the business plan does a lot of business survey and break-even analysis. Much of CAPEX and OPEX analysis.  In fact, a lot will need to be done on cost of sales and turnover generation.
As a matter of fact, here are some of the many benefits of having your Business Plan in place.
It helps you –
Find funding for your business.
Identifies Potential hitches which you can avoid.
Manage and monitor your objectives for growth.
Guide your marketing mix/strategies.
Assess your competition to determine market share to be won.
Manage your organizational requirements.
Manages your cash flow
Determine your "Break-Even" point.
When business plan matters in Nigeria – A Business Plan Format:
This also matters depending on your need. As enumerated above, the business plan format differs for an existing and or a start-up business. It also matters for a specific or management purpose.
However, there is no right or wrong way to write a business plan. So, you can make it the traditional type or the lean start-up type. But, the traditional type is more common. This uses a standard structure and encourage details. This is why this needs more work and can cover dozens of pages of paper.
On the other hand, the lean start-up type is less common and it's the most used in Business Model Canvas. Lean start-up plan is not detailed. It focuses more on the summary of the important points or key elements of the plan, and is usually not more than few pages.
Furthermore, a detailed Comprehensive Business Plan is needed; when
There is need for research, research, and research – so, this could be for a start-up or an existing business.
The purpose of your plan deserve details
You need to document all aspects of your business
Need a comprehensive strategic marketing plan in place
Your audience deserves it.
As a matter of fact,
Business Plan matters when there is need for:
New investment business plan
A new enterprising business plan
A new loan plan
Specific business plan for a grant
Industry and company survey, especially considering industry standards.
Manufactured products and services to render.
In addition, business plan is needed as a start-up considering any of the following lucrative businesses in Nigeria;
Agriculture – millionaires are currently springing up  from here currently, e.g. Ginger export
Manufacture and Sale of Furniture, considering import substitution policy of the federal government of Nigeria.
Making of Fruit Juice – using abundant fresh fruits available in the country year round.
Bottled or Pure Water Production
Oil and Gas Business – the value chain here is too large. Just think of one idea we will help you develop.
Haulage Services
Furthermore, are –
Solid mineral mining business – as a company or artisanal brands
Hotel Business – recreation and tourism comes to play here.
Travel Agency business – this is also relating to tourism and for greener pastures adventures.
Fast Food Eatery – everywhere
School business – nursery, primary, secondary and tertiary – just let us help you here.
Again, for these most lucrative businesses in Nigeria:
Blogging Business – we can coach you.
Real Estate business – young millionaires
Transportation business – especially in big cities.
When business plan matters in Nigeria – Take Away Questions?
Do you need to start a business?
Does your existing business need and expansion plan?
Do you have need for a specific loan/grant business plan?
Do you need to incorporate your business with CAC or carry out your annual returns or make changes in your incorporation documents?
If you have need of that NSITF, ITF and PENCON compliance certificates.
And more commercial documents and assignments?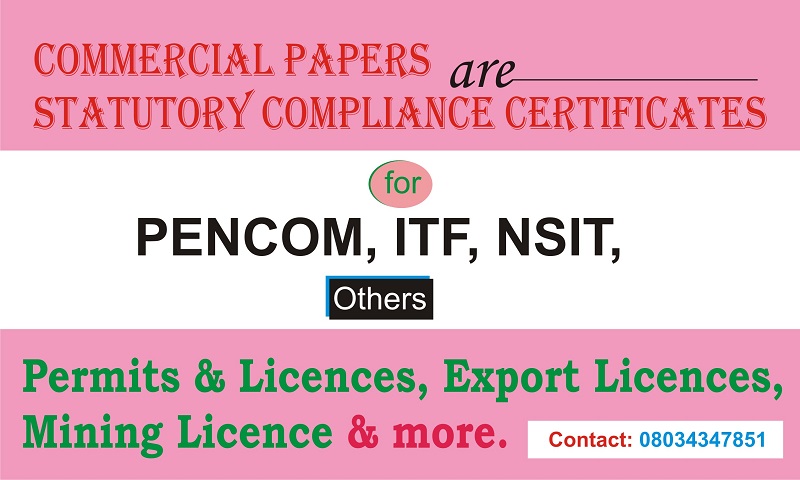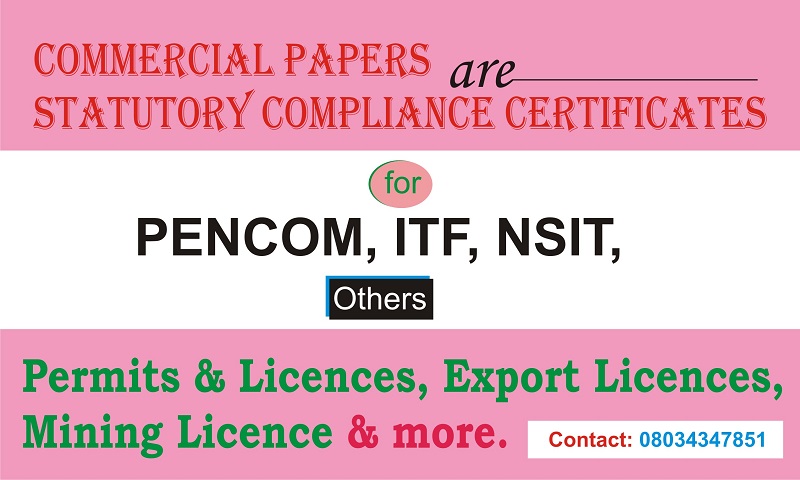 In Conclusion:
Contact Complete Full Marks Consultants Limited today for any of them. Call +234 8034347851 or email: cfmclimited@gmail.com
Can you reach a friend for us? This is our little way of helping the public out of our years of knowledge and experience. The knowledge we dispense here is free. So, let him have it.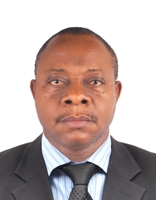 Founder/Managing Partner of Complete Full Marks Consultants Ltd. An Economist turned Chattered Accountant and Tax Practitioner with over 37 years of industrial experience.