This is How to Apply for Your Trademarks in Nigeria. In fact, these are the procedures for trademark registration in Nigeria. It encompasses information on trademark classes and trademark regulations in Nigeria. On the other hand, this post will answer such questions as, how do I register a trademark in Nigeria? And why do I bother about registering a trademark in Nigeria? This is a must read on How to Apply for Your Trademarks in Nigeria.
Therefore, are you a start-up entrepreneur or an existing one? Do you need to protect your handwork, business name and product/services? This article is for you. For those who want to register their trademark, this post will help you. In fact, it give you details of procedures to follow. Therefore, I urge you to read on.
What is Trademark?
To begin with, it's good to know what trademark is. So, trademark can be said to be an exclusive sign or symbol that identifies a product as belonging to a specific entity. It's what exclusively recognizes the company as the owner of the brand.  So, it's a recognizable insignia, phrase, word, or symbol that identifies a specific product. In fact, a trademark can be your company logo, a slogan, a brand, or simply the name of a product. What do you think "Coca Cola" is?  And what about "Fanta". You see, 2 different products from the same factory with different identities or trademark.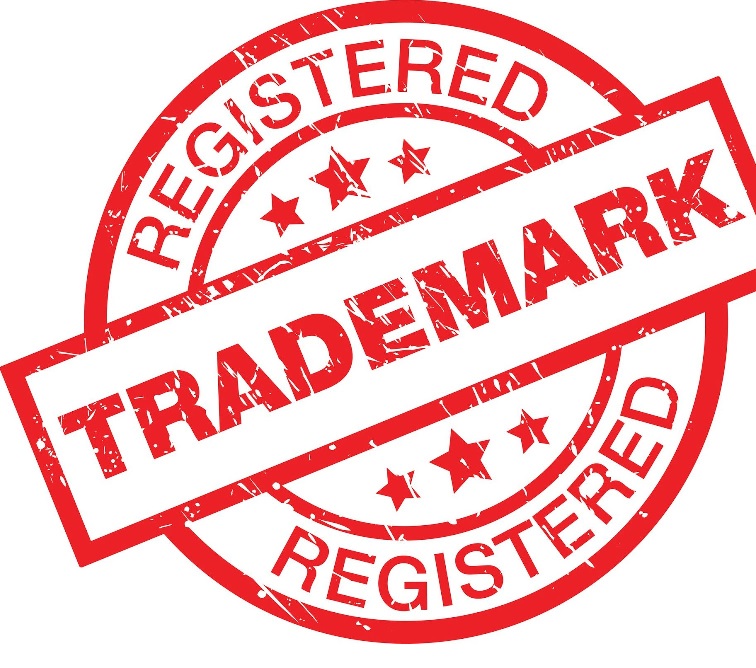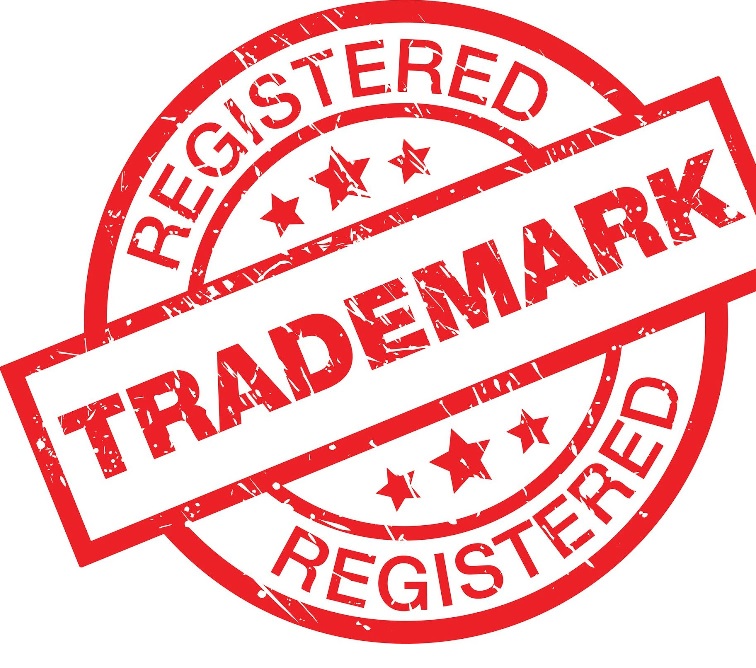 Relevant Questions On How to Apply for Your Trademarks in Nigeria:
These are like class room training questions. So, their main purpose is to help you read and understand this post. How you may do this is to spend time on this page identifying where the answers are and isolating their answers. So;
How do I get a registered trademark in Nigeria?
And, how much does it cost to trademark a name in Nigeria?
How do I get a trademark?
How long does copyright last in Nigeria?
Is copyright different from trade mark in Nigeria?
Benefits of Trademark:
As indicated above, a trademark is a unique symbol or word(s) used to represent your business or products. An active registered trade mark can't be used by any other organization, forever. This means trademarks can be renewed indefinitely. That is the only way to keep it active. So, you may lose it if you don't renew it promptly. Fortunately, in Nigeria Corporate Affairs Commission (CAC) can't register any name that is trademarked as another company. That's a major benefit for trademark names and symbols.
In addition, your registered trademarks attracts the following benefits;
It's a notice of claim to any other entity. As such no other entity would think of using the same name or symbol as its trademark.
Again, it' legally presumes ownership of product. Therefore, this helps keep off would-be users
And more importantly, it grants exclusive right to use the registered trademark
The Trade Marks Act:
In Nigeria, there is a legislation or Act that regulates this. The Trade Marks Act (and the Trade Mark Regulations made pursuant to it) does this. In addition, the government agency that is in charge of the registration of trademarks is the Trademarks, Patents And Designs Registry, Commercial Law Department, Federal Ministry Of Industry, Trade And Investment. And, applications re made to the Registrar of Trade Marks.
In fact, this Department has the duty of dealing with applications for trademark registration and other connected matters.
Furthermore, Nigeria is a party to the Nice Agreement. This agreement classified Trademarks under 45 classes. That means, every trademark application must be under the most relevant class.
Registration Process for How to Apply for Your Trademarks in Nigeria:
On account of trademark registration, 4 general stages apply:
Availability Search:
This is the starting point. So, conduct a search to determine whether the symbol or words you want to use is a registered one. Or, whether there is a similar one. Or one that is decent for public or is against public interest. This search will help you determine whether your proposed mark may be registered or not.
Trademark Application:
If you are through with the search session, you may now apply for registration. If the registry considers the application as registerable, it issues a Letter of Acceptance that serves as an approval in principle.
Trademarks journal publication:
The next step after the application is for the mark to be advertised in the Trademarks journal published by the Trademarks Office. Again, this is a public notice. This remains in the public domain for 2 months.
Application for Certificate:
Furthermore, the proposed mark advertised in the journal may attract interested parties that may oppose the registration. This opportunity of raising objection by a third party is within 2 months of the journal advertisement. However, if the mark is not opposed within the 2 months, you may then apply to the Registrar for a Trademark Certificate.
Issuance of Certificate:
Finally, if there are no objections received, the Registrar will issue the certificate of registration to you. No matter the time of issue, the Registration Certificate will reflect the date of initial filing as date of registration.
How to Apply for Your Trademarks in Nigeria Conditionalities:
Please take care of these conditionalities.
A trademark is valid in Nigeria for an initial period of 7 years,
Then a further renewable 14-year periods.
Application for renewal should be made not less than three (3) months from the due date.
A trademark in Nigeria may be registered either in black and white or in colour.
Furthermore, where a trademark is registered in colour, the protection afforded is limited to the colour(s) registered. 
However, a plain (black and white) registration affords protection to all colours of presentation of the trademark.
READ ALSO:
Trademark & Why you need it in Nigeria
In Conclusion:
Reading through this article may have afforded to you the opportunity of knowing how to apply for a trademark in Nigeria. By now, you will have known that it's another business protection against failure. So, if it's possible for you to be driving around in an unregistered or uninsured car, then you can go ahead trading without trademarking your identity. Our advice is that you register now to avoid losing your company's reputation.
Contact us:
Therefore, we suggest that the registration of your trade mark(s) be part of your business start-up process. As a matter of fact, we can help you fix it.  So, to find out more about getting your trade mark registered; contact us on +234 8034347851 or email cfmclimited@gmail.com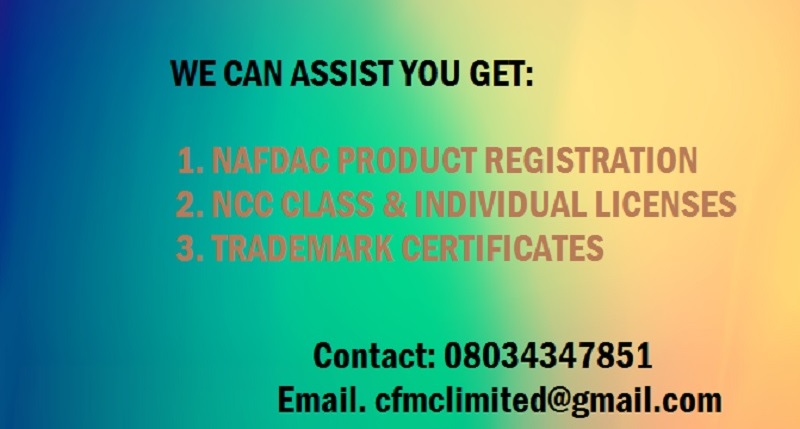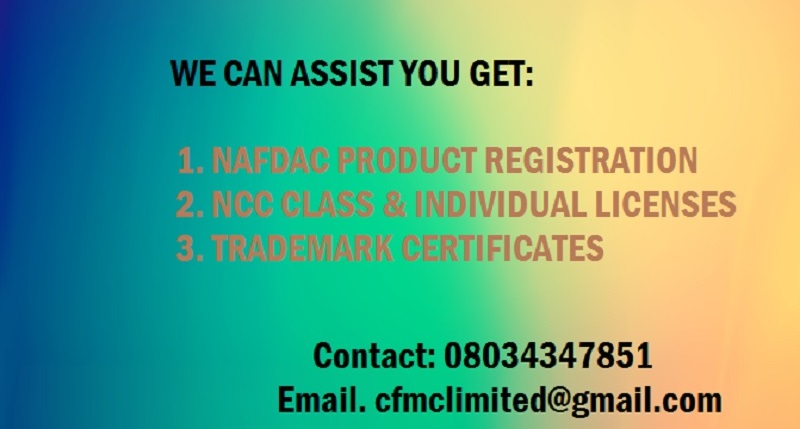 If you enjoyed this post, please share to reach your friends. That's shows how much you care. Thanks for reading through.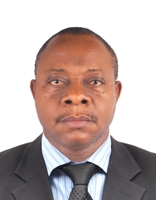 Founder/Managing Partner of Complete Full Marks Consultants Ltd. An Economist turned Chattered Accountant and Tax Practitioner with over 37 years of industrial experience.