Do you want a Business Name Registration @ C.A.C.? See CAMA 2020 – Updated. In fact, this is all about Business Name Registration in Nigeria: What CAMA 2020 changed in the registration procedures. So, ar you planning to have a business in Nigeria? The business name registration will be a very important step. We have in our previous articles highlighted all of these. As a matter fact, business name registration is a legal thing as contained in the Company and Allied Matters Act (CAMA) as various amended. And in particular by the 2020 amendment. Therefore, to avoid many new entrepreneurs making mistakes in their business name registration; we have decided to bring this content to their knowledge. This is because there is the need to clear some doubts about some differences in the records.
Why do you need to know this?
Furthermore, the need to know this arises due to the fact that many entrepreneurs could make mistakes. There is also the need for proprietors of businesses to know what they should do from time to time. So, are you a business proprietor? This article is for you. In fact, all of you in the business centres across the country that get involved in business name registration need this article. As a matter of fact, you also need collaborations from us. That is how to be able to complete your business name registrations as it stands now. So, please read on.
What is Business Name registrations?
In addition, if your question is one of. What is the difference between registering a business name and a company? Or how do I register my business name with the CAC in Nigeria? Then read this. Registration of a business name means submitting your business name to C.A.C to get it on their registry of legal business names. So, sole proprietors and business partners can take this step to legalize the existence of their businesses.
Procedure for Business Name Registration:
Furthermore, if you intend registering your business, then, it's time to think of appropriate name. And, then begin to gather the necessary requirements or documents to be used in the registration. These requirements are minimal for enterprises. Your addresses and personal identifications ar very germane.
In fact, the procedure for how to register a business name/enterprise in Nigeria with the Corporate Affairs Commission (CAC) involves few steps. These are;
The name availability check
Application for the reservation of the proposed business name through the CAC Portal.
The filling of all necessary columns rightly in the Statutory Form (FORM BN1) and submit it appropriately.
The payment of the necessary fees online in the same process of filling the forms.
Uploading the relevant photo passports, IDs and signature electronically and other relevant information
Electronically submitting or uploading the duly completed statutory form.
Relevant documents are;
Name Availability Approval Note
The Statutory Form (FORM BN 1)
Proficiency Certificate (where applicable)
Means of identification
Payment Receipt.
Do you want a Business Name Registration @ C.A.C.? See CAMA 2020 – Updated
What you get in return:
These are your;
Original Certificate of business name registration;
Certified true copies of the relevant forms filled online.
Why is Business name registration important in Nigeria?
A major reason for registering your business in Nigeria is legal protection. It actually means that once your business is registered or incorporated with the Corporate Affairs Commission, your business name is protected from other users of the name or similar names.
A second reason is to gain a legal personality and standing to do business in Nigeria. In fact, only registered businesses can do business with any tier of government in Nigeria. Some private businesses and especially foreign NGOs will not do business with you if your business is not registered.
It also offers you legal right on tax matters. On the other hand, there are certain applications you will not be allowed to make if your business is not registered.
All of these are provided in the CAMA 2020.
What are the changes by CAMA 2020?
The newly enacted Act – CAMA 2020 introduces measures to ensure efficiency in the registration and regulation of corporate organizations. In fact, it reduces the compliance burden of small and medium enterprises (SMEs). Again, it enhances transparency and stakeholders' engagement in corporate organizations. Above all, it promotes a more friendly business climate.

How do you meet up with CAMA 2020 changes?
This is simple. Follow the procedures already outline or contact us for assistance. CAMA 2020 makes provisions for electronic filing. That means you can now register your business from anywhere in the country via the e-registration portal. But, then, you have to know what to do before you embark on this. That is why you should contact us.
Our Incorporation Services:
Our incorporation services cover all CAC incorporation related assignments. These are pre-incorporation services such as business name, company and incorporated trustees (NGO) registration. The others are those for post-incorporation services such as changes, alterations, annual returns, letters of good standing and others.
How you may contact us:
This you can do through +234 8034347851, or 09053130518 (office). Or Email: cfmclimited@gmail.com or completefmc@gmail.com.
Do you want a Business Name Registration @ C.A.C.? See CAMA 2020 – Updated
Recommended topics for:
Pre-incorporation services
Post-incorporation services:
Other Services: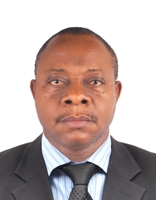 Founder/Managing Partner of Complete Full Marks Consultants Ltd. An Economist turned Chattered Accountant and Tax Practitioner with over 37 years of industrial experience.