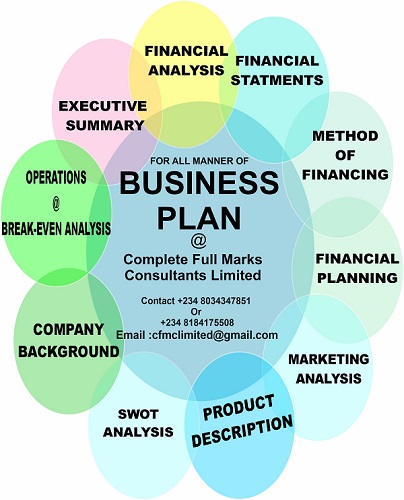 Free Business Plan Templates: Current Models – Currently, there are several needs for business plans in Nigeria and globally due to economic growth. In fact, since the outbreak of COVID-19 necessitated many businesses being run and concluded online, the need for business plans has gone up.
Again, we have noted that several government agencies and Non-profit making organizations (NGOs) have evolved different models of business plans depicting what they want to achieve with whatever loan or grant they intend to give out to applicants. As a matter of fact, most of these organizations place emphasis on Competitor analysis, Funding plan analysis, Get a Free Business Plan Templates: Current Models

Marketing plan, Operational planning, and Marketing strategies. As such, this post gives highlights on startup business plan templates in word and free business plan templates in Word for existing businesses. Existing business plan focus on business expansion or business sustenance.
The Post Focus on Free Business Plan Templates: Current Models
As a matter of fact, there are several propositions about business plan templates. In this case, a business plan template defines what elements a particular business plan should contain. That is our focus here. Therefore, there are questions like, What are the 7 parts of a business plan? What are the 5 elements or 4 main parts of a business plan? Get a Free Business Plan Templates: Current Models

Again, these give rise to; What is the biggest mistake you can make when preparing a business plan? In fact, many now ask; how many pages should be in a business plan? This post in answer to these questions presents what are the content of current models or contents of current business plan models.
Business Plan Content:
Did you take the time to watch the image on this page? If you didn't, please, pause a little and go through the content of the image on that post. This is because all that this article is talking about is that image. So, if you want us to develop a modern business plan for you, these contents are very necessary. This is because the contents cuts across what every government agency and NGO demands in a business plan. In summary, your business plan must contain the following;
Executive Summary.
Company Description/Profile
Market Analysis
Organization and Management Structure
Products/Goods and Services.
Marketing strategies
Financial Projections.
There are also several business plan assumption analysis that must be included at least on the working paper. Those are those which enable you to generate the various parameters you generate in the business plan. Did we talk about the plan ratio analysis? Think about that. Then the SWOT analysis and the exit strategies.
For maximum benefits on this topic and on this page and site, click on the highlighted links for more information. Just follow our links and you will be happy you did. Get a Free Business Plan Templates: Current Models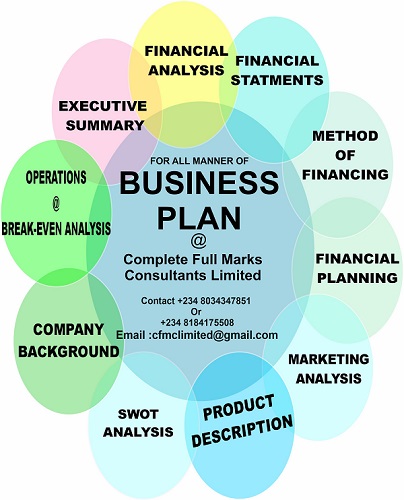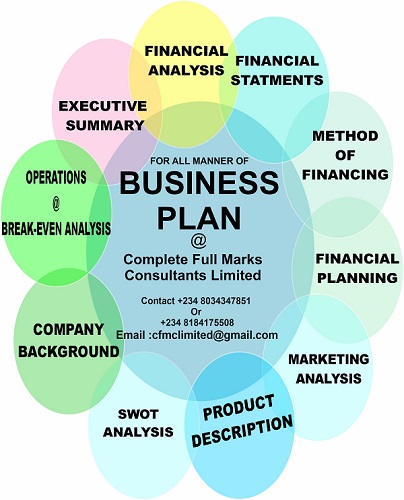 Current Business Plan Models;
Just as we highlighted above, there are several models of business plans going around currently. We have in the past highlighted them on this site. Those are for rice milling business, palm oil business, flour mill business, block industry business, air travel business, oil and gas business, cooking gas, refineries, confectionaries, school and academic business and distributive businesses.
There are also many that relate to CBN, NIRSAL MFB, BOI, Tony Elumelu empowerment programs with other NGO grant programs.
Creating a business plan is indeed an essential step in starting or growing a business. A well-crafted business plan helps you define your business goals, strategies, and operational plans. It serves as a roadmap for your business and provides a comprehensive overview of your company, its products or services, target market, competition, financial projections, and more. You need this Free Business Plan Templates: Current Models
A business plan not only helps you clarify your business concept but also serves as a tool to attract potential investors, secure funding, and make informed decisions about your business's future. It enables you to assess the viability of your business idea, identify potential challenges, and develop strategies to overcome them.
Furthermore, a business plan provides a framework for monitoring and measuring your business's progress. It allows you to set specific goals, track your financial performance, and make necessary adjustments to achieve success.
In summary, a well-developed business plan is a valuable tool that provides direction, attracts stakeholders, and helps you navigate the challenges of starting or growing a business.
CFMC Ltd is offering free business plan templates and can be contacted via phone at +234 8034347851 or +234 09053130518. Alternatively, you can reach out to them via email at cfmclimited@gmail.com or completefmc@gmail.com. They may provide you with current models of business plan templates to assist you in your business planning process.
Other Relevant Matters on Free Business Plan Templates: Current Models
We wish to refer you now to important business issues for start-ups and existing businesses. Some are for business tips and incorporation processes. There are also relevant contract bidding compliance certificates you need to look at.
Summing Up:

This post introduces you to many Free Business Plan templates especially those of current models and demands. What we did was highlight them on the page. So, it's your duty to click on them to get the information required. Get a Free Business Plan Templates: Current Models
For those who need professional tips, click here. And if you are seeking lucrative jobs visit here. In fact, for your business empowerment summit, click here too. Finally, I have to introduce you to certain motivational issues here.
Finally, did you enjoy this post? I know you did. So, can you please show that you like us by following us on our Facebook and other social media platforms? Contact us at +234 8034347851/09053130518. Email us via cfmclimited@gmail.com or completefmc@gmail.com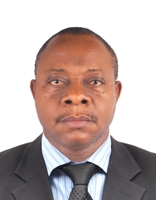 Founder/Managing Partner of Complete Full Marks Consultants Ltd. An Economist turned Chattered Accountant and Tax Practitioner with over 37 years of industrial experience.