Free Cooking Gas retail business plan for Nigerians – This is also for cooking gas (lpg) retailing business plan in Nigeria. So, are you wondering about how to start a small scale cooking gas retail business in Nigeria? And may be you want to find out how profitable is cooking gas business in Nigeria. My dear, if these are your concern, then this post is for you. In fact, you have to sit down and digest this article clause by clause.
Completefmc.com is business plan builder. That is why we can boast of all manner of business plan. So, you can get from us start up business plans for travel agency business plan, clothing brand business plan, beauty salon business plan and car detailing business plan. Accompanied with these are business growth plan, business marketing plan and can be up-to 5 year business plan. You can also get our wel-structured business proposal outline, basic business plan outlines with startup business plan examples. All of these including these business plan outline examples are produced by our best business plan software.
Cooking Gas Retail Business:
Many a time young entrepreneurs get confused at what they want. That is why this paragra[h is important. We found out that it is important you know the difference between the various businesses along cooking gas value chain. So, there are the business of gas refilling business, cooking gas distribution business and cooking gas retail business. And your last question could be, how to start lpg gas business or how much is gas plant in Nigeria. Then, if you have the patience for going through all of our highlighted articles on this subject matter, you will have enough understanding of the business value chain and what they entail.
Cooking Gas Retail Business involves selling of cooking gas items or services to the end users, the consumers for their consumption, usage, or pleasure. These cooking gas retailers normally sell refilled gas cylinders to consumers. They always source their wares from Cooking gas refilling plants. In fact, they typically sell these items and services in-store.
Free Cooking Gas Retail Business Plan for Nigerians
Anekivine Ltd Cooking Gas Business Plan:
Obah is a small town with a population of 400 families. Located on a rural hghway. The town is 30 kilometers south of Obanga city, and 50km the city of Mbaru. This small town is fortunate to have located in the area recently a comprehensive secondary school and a federal university. This will certainly raise the family population of this town to over 1,000 in less than no time.
In the past, to get cooking gas in Obah town means traveling over 50km. Aneki, the owner of the only Gas retail shop in Obah has the opportunity to rent a plot of land just off the highway for this purpose. Anekivine Ltd Cooking gas company will offer these households and other cooking outfits quality cooking gas.
This plan is to serve as a guide for this start-up business. So much of research has been done and is provided in this plan to help this start-up come up fine. So, our market is properly defined, strategies and mission are well stated. In fact, the financials will provide insight and prepare the owner to successfully run Anekivine Ltd Cooking Gas Company.
Objectives:
Our objective is defined by the following propositions.
To capture an increasing share of the family population in Obah town.
And, at this, to offer our customers quality products, at an affordable price.
To provide an enviable customer service to our customers.
To establish a sustainable cooking gas company in Obah town.
Mission
The mission of Anekivine Ltd Cooking Gas Business is to offer individuals, family and households in Obah cooking gas at a competitive prices. The company is poised to make a good profit for its owners and provide a rewarding work environment for its employees.
Keys to Success:
We have plans to succeed. And these success plans are to leverage on the following;
Excellent quality products and services at competitive prices.
Excellent customer service to engender customer loyalty.
A location that will assure households are adequately taken care of.
Variety of sizes of cylinders
Good trading terms.
Company Profile – Free Cooking Gas Retail Business Plan for Nigerians
Anekivine Ltd Cooking Gas Business is a new convenience store and gas station in Obah town. Aneki, the owner of Anekivine Ltd Cooking Gas, has seven years experience in managing gas stations having worked for ABC Cooking gas for this long years. Anekivine Ltd will focus on the family household in Obah town and other adjoining villages. Anekivine Ltd Cooking Gas will offer its customers the best quality and prices of gas.
Company Ownership
Anekivine Ltd Cooking Gas Business is wholly owned by Aneki and his family members.
Products:
Anekivine Ltd Cooking Gas Business will stock and sell the following products:
Refilled 50kg cylinder
25kg fefilled cylinder
12kg refilled cylinders
6kg refilled cylinders
Cooking gas accessories
Empty cylinders of all sizes.


Free Cooking Gas Retail Business Plan for Nigerians
Financial Plan:
Anekivine Ltd Cooking Gas Business financial plan for is presented as follows;
Projected Income statement:
The following table and charts show our projected profit and loss for five years.
Projected Cash Flow Statement:
In addition, here also are the table and chart highlighting the projected cash flow for the five years in perspective.
Business Ratios:
Business ratios for the years operations are also shown below. They are based on the industry standards and trends.
NOTE: That all the tables, graphs and ratio are shown in the appendix attached.
Read Also for Free Cooking Gas Retail Business Plan for Nigerians
Cooking gas retail business plan.
Summing up on Free Cooking Gas Retail Business Plan for Nigerians
Completefmc. offers you a hole lot of complete business plan, creative business plan and business plan slides. And, now, do you also need a freelance business plan as a formal business plan? Then you can get from us film business plan, bowling alley business plan and 90-day marketing plan to generate more revenue.
Our contact us:
You can contact us through various media such as cfmclimited@gmail.com, +234 8034347851, then use our social media buttons on this page to like us, send your comments and make your orders.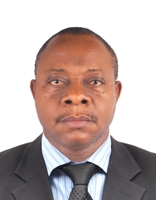 Founder/Managing Partner of Complete Full Marks Consultants Ltd. An Economist turned Chattered Accountant and Tax Practitioner with over 37 years of industrial experience.