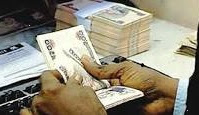 CBN SALE OF INTERNATIONAL MONEY TRANSFER PROCEEDS TO BDC|FULL MARKS
CBN SALE OF INTERNATIONAL MONEY TRANSFER PROCEEDS TO BDC|FULL MARKS :THE Central Bank of Nigeria (CBN) will resume sales of dollar proceeds of international money transfer (IMT) to bureaux de change (BDC) operators this week.
As a matter of fact, issues related to this are, CBN Resumes Dollar Sales to BDCs — Economic Confidential, Banks-low-compliance-to-dollar-sales-a-call-for-responsibility, CBN Targets Rate Convergence with Directive to Sell Remittances to, CBN Warns Banks on Illicit Money Transfer Flows, Central Bank of Nigeria clamps down on money transfer operators, cbn circular on foreign exchange, central bank of Nigeria official website.
The Central Bank of Nigeria (CBN):

The Central Bank of Nigeria (CBN) is the highest Nigerian financial regulatory body
The major regulatory objectives of the bank as stated in the CBN Act are to:
maintain the external reserves of the country,
promote monetary stability and a sound financial environment,
and to act as a banker of last resort and financial adviser to the federal government.
It is to serve its duty of ensuring monetary stability and sound financial environment that the CBN has to sale the dollars derived from international money transfers to the operators of the Bureau de change.
The questions that arise in this article are:
What is Bureau De Change?
What are the functions of Bureau De change?
Why must Dollar be sold to them?
The role of "liquidity" in determining exchange rate
What is International money transfer?
How does International money transfer operate?
Bureau de Change (BDC):
In fact, BDC is an office where people change one country's currency for another country's currency. It used to be found in a bank only in the past, but it's not so again since the enactment of Bank and Other Financial Institutions Act of 1991 – BOFIA ( as amended) Application for Certification for the operations goes to the governor of the Central bank and must fulfil the conditions specified in this Act.
Consequently, the CBN guideline on the application for the operation states: " A bureau de change (BDC) shall be construed as any company that is licensed to carry out small scale foreign exchange services in Nigeria and whose sole objective is the carrying of such business on a stand a lone basis"
Therefore,It is found in many places now especially at the entry points of the countries. The bureau de change charges a commission for the currency exchange service.
The role of "liquidity" in determining exchange rate!
Liquidity defines the availability and accessibility of dollar in this case in determining the exchange rate. Wikipedia defines market liquidity as a "market's ability to purchase or sell an asset without causing drastic change in the asset's price. Equivalently, an asset's market liquidity (or simply "an asset's liquidity") describes the asset's ability to sell quickly without having to reduce its price to a significant degree. Liquidity is about how big the trade-off is between the speed of the sale and the price it can be sold for."
The cruse of the matter is based on the simple economics axiom of demand and supply. If the supply of the dollar is not enough in the market, the bureau de change can use the situation to hike the exchange rate in the parallel market. The CBN releases this fund to checkmate and regulate the exchange rate.
What then is "international money transfer"?
MoneyGram, money transfer services is a medium of International Money transfer system. In all the countries of the world, the central bank controls or regulates its operations. They are funds that are channelled through the official economic/banking system. The question is why is it now getting to the BDCs in Nigeria. Remember that at this time Nigeria economic system suffers from liquidity, and the parallel market/BDCs heats up the system unofficially by their black market system. The idea is if the BDC operators have enough dollar in their possession to sell to the public the exchange rate will go down in favour of Naira.
CBN SALE OF INTERNATIONAL MONEY TRANSFER PROCEEDS TO BDC|FULL MARKS
International money transfer and the activities of the CBN and Bureau de Change as relating to the sell of the proceeds are of business importance to you and every business man. In this article I will give you good information on this subject matter that will help your business, career and studies, and even your personal family life.
CBN GIST.
CBN Governor, Godwin Emefiele, revealed that Central Bank of Nigeria (CBN) will resume sales of dollar proceeds of international money transfer (IMT) to bureaux de change (BDC) operators this week. He made this revelation in a meeting with members of Association of Bureau De Change Operators of Nigeria (ABCON) last week. CBN commenced the sale of dollar proceeds of IMT to BDCs in August last year as part of measures to boost dollar supply in the retail segment and also stem the depreciation of the Naira in the parallel market.

The sale was suspended last month due to the Christmas and New Year holidays.
He reasoned that this is to ensure stability of the Naira exchange rate but warned against speculations against the value of the Naira, assuring that the apex bank will not devalue the Naira contrary to predictions in some quarters. He therefore, asked BDCs to shun speculations and ensure compliance with all regulatory requirements.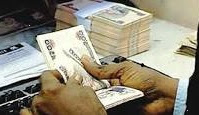 Bureaux De Change (BDC) Operators


It is generally known that the challenge facing the nation's exchange rate, especially the recently introduced flexible exchange rate regime is liquidity. Efforts should be made to encourage Nigerians in diaspora to send their dollars through the official market. This will certainly increase dollar supply in the economy and help to stabilise dollar/Naira exchange rate.

It is believed that Nigerians in diaspora remitted about $33 billion into the country last year. We also believe that if all these dollars came in through the official channels, there would be a significantly appreciation of the Naira. That was the CBN governor speaking.

CBN SALE OF INTERNATIONAL MONEY TRANSFER PROCEEDS TO BDC|FULL MARKS

You may be asking questions like?
What is Money Gram service?
How do you send money to a PayPal account?
What is an international wire transfer?

These questions I will answer in this article. Just read on.
Money transfer services meet an important need in today's global economy.
MoneyGram's international and domestic money transfer services are an affordable, convenient option to traditional banks and credit cards, allowing people to reliably send and receive money around the world. That is to say with Monegram /wire transfer you send money to your PayPal account.
Qualities of MoneyGram or Why should you use moneyGram
Fast and Reliable
When the unexpected happens, or you want to send a gift of money quickly, MoneyGram makes it easy to send and receive money. With large network of locations and same day service you get your money where you need it, and when you need it. Money arrives as fast as in 10 minutes.
Allows for Estimate/budget – on money transfer and fees.
With MoneyGram you can estimate your transfer and the fees involved. That enables you to budget well.
Money transfers – for all purpose
It enables you Send money to friends and family for special occasions, to show you care, pay your child's school fees etc.
HOW DO I OPERATE MONEYGRAM?
With this Six simple steps your money gets where it's needed.
Find a MoneyGram location near you
Visit your local MoneyGram agent
Complete a simple money transfer form
Get the transfer reference number
Contact the person receiving your money transfer – relate the reference number to him/her
And if you are Receiving the money:
Request the money transfer reference number from the sender
Visit your nearest MoneyGram location
Complete the receive form
Collect your cash.
CBN SALE OF INTERNATIONAL MONEY TRANSFER PROCEEDS TO BDC|FULL MARKS
Requirements vary by country. Please ask your local MoneyGram agent for details about their process and procedures. Again, In addition to the transfer fees applicable to a transaction, a currency exchange rate set by MoneyGram or its agent may be applied. It is also subjected to agent's hours of operation, public holidays and local laws and regulations.
Every time you come to this blog you must get something to think about and to do. I encourage you to take actions after reading these articles and give feedback by making comments, signing up for our news letters or clicking any of the social media buttons on top of this article for continuous flow of information to you. You can also submit articles for publication. Such will be published as a sponsored article in your name.