CHARCOAL AND FIREWOOD MADE IT
There are a lot of business opportunities in Charcoal making and Firewood business. With a good charcoal business plan and proposals making money in charcoal and firewood business becomes simple.
Charcoal and firewood business in Nigeria and Ghana is a high selling business with high profitability margin. During the scarcity of cooking gas, kerosene and other fossil cooking fuel in Nigeria charcoal and firewood business became a high ranking business.
CHARCOAL
Firstly, Charcoal is a left-over or residue of a chemical reaction on animal and vegetable substances. The result of this process is a light-weight, black residue, consisting of carbon and ash. Traditionally it is a process of removing water and other volatile constituents from these substances (especially Wood). Charcoal is therefore usually produced by slowly heating of wood or other substances in the absence of oxygen.
FIREWOOD:
Secondly, Firewood is any wooden material that is gathered and used for fuel. Generally, the only process the firewood under goes is that of gathering it in some sort of recognizable log or branch form. Firewood can be classed as hardwood or softwood.
Firewood is a renewable resource of energy. Good forestry practices and improvements in devices that use firewood can improve local wood supplies, otherwise, where its demand for fuel outpaces its ability to regenerate on a local or regional level, the use of wood as source of energy causes other environmental, economic and social problems.

CHARCOAL AND FIREWOOD MADE IT
NIGERIAN EXPERIENCE:
Since the second half of December 2016, commodities used for cooking in Nigerian homes became very scarce. Cooking Gas and Kerosene, are the two major cooking fuel in Nigeria. Others are firewood, charcoal, sawdust etc. But just as if they are in a race for saving human lives, the minor items of firewood, charcoal and sawdust made it….they won in the life saving contest that occurred since the major commodities became very scarce.
YOUR INTEREST IN THIS CHARCOAL/FIREWOOD STORY?
You may begin to wonder what your interest is in this story. Your interest is that this is becoming a business information. Information relating to it could help you form certain business opinions that will help you survive this time. What about if Charcoal or Firewood business is the one that will make the difference in your life. These two items are obtained locally throughout Nigeria , the procurement will not cost you so much. For whatever business idea you get from reading this blog there is a "business plan" for it.
Now consider this story: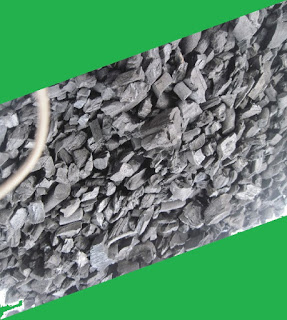 CHARCOAL OPTION
CHARCOAL AND FIREWOOD MADE IT
During this time, the price of cooking gas across major gas plants in the country rose from N3,500 for 12.5kg cylinder to N4,500. While retailers sale the same commodity of the same quantity for N5,500. I personally went to buy a 12.5kg cylinder from a filling plant by Eke Ahiara junction in Ahiazu Mbaise Local Government Area of Imo state but was told that they had closed for the day at 2p.m. on 5th January, 2017.
When I turned to buy from a nearby retailer who had plenty of it, I was told that a 12.5kg cylinder goes for N5,500. I could not buy, I thought it was the usual Christmas profiteering attitude of businessmen. So I decided to buy kerosene at a nearby filling station at N260.00 per litre. But it was a shocker when I came back to Abuja to be told that a litre of kerosene goes for N400.00 at the filling station.
One common thing about cooking gas and kerosene, both of which are petroleum products is that they are of international demand and of various uses. Therefore, any slight change in supply quickly affects their prices. They can also qualify as necessities which is why their demands are always high.
A lot of reasons are being giving for this current scarcity. Some say it is caused by delays in vessels discharge, while others still blame foreign exchange for their importation.
Charcoal, firewood, sawdust and other local sources became the saving grace for the families. Many families resorted to using these locally sourced materials for cooking their meals. Charcoal became such an important item that it was sold nearly in major streets of Maiduguri in Borno state. The Borno State Government last week banned the sale of charcoal and firewood on major streets in the metropolis for environmental reasons.
With developments like this, you need to make your own charcoal by yourself. You could make it a business affair. That is the interest.
HOW WOULD I MAKE MY OWN CHARCOAL?
There are two basic methods of making charcoal: direct and indirect:
The direct method is what I see commonly. Next time when you travel along Lokoja – Abuja road watch the two sides of the way after Abaji, you will see how it it done. You can stop over and ask questions and by that learn how to make your own. You can equally make a wholesale arrangement for sales in your locations in the towns.
The direct method uses heat from the incomplete combustion of the organic matter, which is to become charcoal. The rate of combustion is controlled by regulating the amount of oxygen allowed into the burn and is stopped by excluding oxygen before the charcoal itself begins to burn. This is the ages old method used by colliers to make charcoal in a pit, pile (clamp) or, more recently, in metal or masonry chambers (kilns).
The indirect method uses an external heat source to "cook" organic matter contained in a closed but vented airless chamber (retort). This is usually carried out in a metal or masonry chamber (furnace). The indirect method results in a higher yield of high quality charcoal with less smoke and pollutants and requires less skill and attention than the direct method.
Charcoal Briquette Ingredients:
The ingredients of charcoal briquettes will usually include the following:
Heat fuel – wood charcoal, charcoal fines, mineral carbon, coal, biomass, etc.
Burning speed – sodium nitrate and waxes. Sawdust can also be used.
White Ash Color – Calcium carbonate, lime or limestone
Binder – starch. Cement, kaolin, ball clay can also be used
Press release – use borax
Filler – for adulteration use silica, clay, soil, etc


CHARCOAL AND FIREWOOD MADE IT
TYPES OF CHARCOAL:
According to Wikipedia,there are the traditional made and the modern factory made types:
The Traditional Made Types:
These include:
Common charcoal – made from peat, coal, wood, coconut shell, or petroleum.
Sugar charcoal – obtained from the carbonization of sugar and is particularly pure.
Activated charcoal – which is similar to common charcoal is made especially for medical use.
Lump charcoal – is a traditional charcoal made directly from hardwood materials.
Japanese charcoal – this type will always have the pyro-ligneous acid removed during the charcoal making. This Japan's traditional charcoal is classified into two types – White charcoal and Black charcoal


The Factory-Made Types: Includes:
Ogatan – made from hardened sawdust.
Pillow shaped charcoal – made by compressing charcoal made from sawdust and other wood by-products, with a binder and other additives.
Sawdust charcoal – is made by compressing sawdust without binders or additives. It is the preferred charcoal in the Asian countries. It is used primarily for barbecue as it produces no odor, no smoke, little ash, high heat, and burns for at least 4 hours.
Extruded charcoal – is made by extruding either raw ground wood or carbonized wood into logs without the use of a binder.

Grill charcoal made from coconut shell.
CHARCOAL AND FIREWOOD MADE IT
USES OF CHARCOAL:
Charcoal has been used since ancient times for so many purposes including art and medicine and as a metallurgical fuel, if you think back in history to remember how the blacksmiths used it as the sole source of energy. It provided the intense heat which the blacksmith required for his work.

Metallurgical fuel:

Charcoal burns at intense temperatures. For this reason charcoal is still widely used by blacksmiths. Charcoal has been used for the production of iron since ancient times and steel in modern times
Industrial fuel:

Historically, charcoal was used in great quantities for smelting iron, blast furnaces and finery forges, but has gone through a lot of modifications since the 19th Century Industrial Revolution.
Cooking fuel:
Prior to the industrial revolution charcoal was occasionally used as a cooking fuel. In Africa, charcoal is a major source of cooking energy in the rural are. And in the cities also, where other sources of cooking energy like kerosene, electricity and cooking gas are not guaranteed.
Syn-gas production, automotive fuel:
Charcoal as a source of carbon can be used for the production of various syn-gas compositions which are used as fuel, including automotive propulsion, or as a chemical feed-stock.
Pyrotechnics for Fireworks:
Charcoal is used in the production of Black Powder, which is used extensively in the production of fireworks.
CHARCOAL AND FIREWOOD MADE IT
Carbon source:
Charcoal may be used as a source of carbon in other chemical processes which produces other chemicals used for other industrial purposes.
Art Works:
Charcoal is used in art for drawing, making rough sketches in painting and is one of the possible media for making a parsemage.
Powdered charcoal is often used to 'tone' or cover large sections of a drawing surface.
Horticulture:
One additional use of charcoal was rediscovered recently in horticulture. It is said to be used to turn unproductive soil into carbon rich soil
Medicine:
Charcoal was consumed in the past as dietary supplement for gastric problems in the form of charcoal biscuits
Red colobus monkeys in Africa have been observed eating charcoal for the purposes of self-medication.
Environmental implications:
The use of charcoal as a smelting fuel has been resulting in severe environmental, social and medical problems, all over the world.
Charcoal production at a sub-industrial level is one of the causes of deforestation, air and water pollution.
If you have read through this article, you would have known what the interest is. My interest is to let you know areas of business opportunities. There are published in this website 150business ideas you can get into with little capital. Charcoal business is one of them. The publications here are in form of FREE business tutorials for young and old entrepreneurs, and for prospecting ones.
CHARCOAL AND FIREWOOD MADE IT
In starting a business, you will need good business ideas, determine the legal structure of the business, register or incorporate the business with CAC Nigeria, do other start-up processes like business plans and feasibility studies, regularise your company business with the Federal or state tax authorities. Make
contacts
for your business needs. If you click any of the social media platforms on top of this page you will always keep in touch. You can do so also by subscribing to our news letter or making comments by our comment platform. If you ask questions or write articles for publication I will appreciate you the more.
Thanks.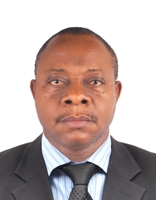 Founder/Managing Partner of Complete Full Marks Consultants Ltd. An Economist turned Chattered Accountant and Tax Practitioner with over 37 years of industrial experience.