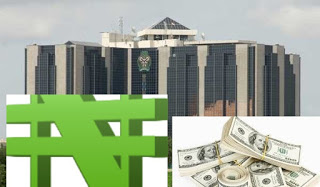 BANK VERIFICATION NUMBER (BVN) AND MICRO FINANCE BANKS
Bank Verification Number (Bvn) And Micro Finance Banks – Get equipped with – how to check bank verification number, bank verification number first bank, how to verify my bvn, bank verification number diamond bank, bvn gtbank, how to check first bank bvn on phone, how do i retrieve my bvn number, bvn online registration.
In fact, four years after the introduction of Bank Verification Number (BVN) in the Nigeria's banking system, it is yet to be introduced in the Micro finance Bank system. There is no doubt that this is a big loophole in the national financial network. The Ministry of Finance and the Central Bank are now collaborating
t
o make sure that the Micro finance banks are covered under the BVN mechanism.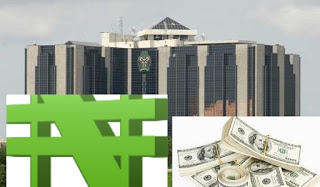 BANK VERIFICATION NUMBER (BVN) AND MICRO FINANCE BANKS
Bank Verification Number (BVN) is a scheme introduced by the Central Bank of Nigeria (CBN) to protect customer's transactions and enhance confidence in the Nigerian banking sector.
BANK VERIFICATION NUMBER
The Central Bank of Nigeria through the Banker' Committee and in collaboration with all banks in Nigeria on February 14, 2014 launched a centralized biometric identification system for the banking industry tagged Bank Verification Number (BVN).
BVN gives a unique identity that can be verified across the Nigerian Banking Industry network. The benefits are that:
Customers Bank Accounts are protected from unauthorized access
It will address issues of identity theft, thus reduce exposure to fraud
The BVN will enhance the Banking Industry chances of being able to fish out blacklisted customers
Reduce queue in Banking Halls
Standardized efficiency of Banking operations
The Customers unique BVN is accepted as a means of identification across ALL Nigerian Banks
For further reading, check these topics:
How to check bank verification number
Disadvantages of bank verification number
History of bank verification number
BANK VERIFICATION NUMBER (BVN) AND MICRO FINANCE BANKS
EXTENSION OF BVN TO MICRO FINANCE BANKS:
The Minister of Finance, Mrs. Kemi Adeosun, has urged the Central Bank of Nigeria (CBN) to extend Bank Verification Number (BVN) requirement to account holders in Microfinance Banks (MFBs).
She said this would facilitate the detection of bank accounts which might have been opened and operated in such banks by ghost workers and other syndicates.
A statement by the ministry's Director of Information, Mr. Salisu Dambatta in Abuja on Monday 13 March, 2017 , said Adeosun had written to the CBN Governor, Mr. Godwin Emefiele, to make her case.
The minister said that the introduction of BVN by the CBN had contributed immensely in improving the integrity of the Federal Government payroll on which more than 50,000 ghost workers were detected and removed.
She said that operating bank accounts in Microfinance Banks without requirement for BVN had left a huge loophole which individuals with intent on financial crimes could use to hide and launder proceeds of crime and successfully escape detection by law enforcement agencies.
BVN PREVENTS BANK FRAUDS
Adeosun referred the CBN governor to the discovery that prior to the deadline for obtaining the BVN, there had been movement of a large number of salary accounts of federal employees from commercial banks to microfinance banks.
"This is a suspicious activity and we have already commenced a review of such cases to identify and investigate any cases of fraud.
BANK VERIFICATION NUMBER (BVN) AND MICRO FINANCE BANKS
"We know that extending the requirement for BVN to Microfinance Banks may put a huge financial strain on the smaller Microfinance Banks; however, some MFBs such as National Police Force Microfinance (NPF), have over 27,000 salary accounts.
"Our inability to perform checks on such a large number of salary earners is a key risk.
"I am therefore seeking your cooperation to enforce compliance with BVN on any MFB with over 200 active salary accounts or those above a certain size.
"This will support the Federal Government's efforts at reducing leakages to create headroom for the capital projects that will support the growth of the economy," she said.
The CBN had, in September 2016, announced its intention to extend the requirement for the extension of the BVN to MFBs in the country, but the exercise had not taken off.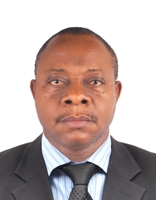 Founder/Managing Partner of Complete Full Marks Consultants Ltd. An Economist turned Chattered Accountant and Tax Practitioner with over 37 years of industrial experience.