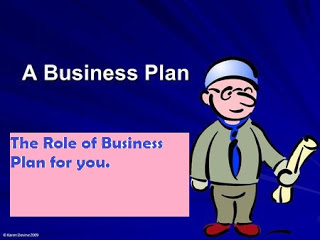 THE ROLES OF BUSINESS PLAN/STARTUP NEEDS
THE ROLES OF BUSINESS PLAN/STARTUP NEEDS – emphasises on importance of business plan, purpose of preparing business plan, why do we need a business plan, importance of business plan in entrepreneurship. Others are purpose of business plan for entrepreneur, advantages of business plan, and what are the components of business plan? In fact, the roles of business plan and start-up needs are fully explained here

I welcome you to the discussion on the The Roles Of Business Plan/Startup Needs. Before we start, do not think that we are discussing some one else's business plan. We are actually going to discuss about your business plan.
That means we are going to pattern how to make you rich, and
t
o sustain it. Before we get there, you need to understand what business plan is.
In general,there are four types of business plan that I am going to discuss.
They are those for:
Start-up Businesses
Business Plan for Expansion Purposes
Strategic business plan which is into Short term and Long term
Re-engineering Business Plan.
In order to do justice to these topics, I will be taking them one after the other. But discussed in full details in this article are issues relating to Start-up Business Plan. The first part of this article is a general over view of what business plan is and it Roles to the entrepreneur, while the second part is a detailed discussion on Start-up Business Plan. This article will also help you answer questions like:
The Roles Of Business Plan/Startup Needs
1.What is an operational Plan in Business Plan?
2.Why is the Executive Summary The most important part of Business Plan?
3.What should be included in an executive summary?
4. How do you write Marketing Plan?
PART ONE
 So, What is a Business  Plan?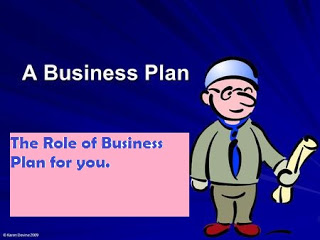 THE ROLES OF BUSINESS PLAN
It is a written document describing the nature of the business, the sales and marketing strategy, and the financial background, and containing a projected profit and loss statement. It is a business appraisal strategy.
It is  an opportunity to carefully think through every step of starting your company so you can prepare for success or quite the idea.
This is your chance to discover any strength and weaknesses in your business idea, identify opportunities and threats you may not have considered, and plan how you will deal with such challenges when they  arise. A well-written business plan can help convince investors or lenders to finance your business.
I have just explained to you what Business Plan is. It is a business compass; if you do business without it you may not find your way in the business terrain.  You can do one by yourself with available business plan templates or you get consultants like us to do it for you.
The Roles Of Business Plan/Startup Needs
READ ALSO: A winning Business Plan Checklist
I did one recently and it took great effort to get at the Break-even  point.
What is Break-even Point?
It is a point where total revenue and total cost are the same. It is a point where you do not make profit. The business just managed to cover the cost of running it. If you must remain in business you must earn profit, therefore your business plan must continue to turn out figures like in a simulation until you get at a point where you can make profit.
At this profit making point you can now make necessary adjustment to sustain your profit position and grow. This point will reveal to you how much capital you need for the business. A lot of people drop their business idea here because of the fund required to break-even in the business. But you are doing business plan to seek for partners, investors or money lenders. I advise you go ahead with the business plan. We will get fund for you.
The Roles Of Business Plan/Startup Needs
Your business plan should conform to generally accepted guidelines regarding form and content. Each section should include specific elements and address relevant questions that the people who read your plan will most likely ask. Remember that most business men you want to partner with or borrow money from have seen many business plans before this your particular one. So they know what they are looking for.
What are the components of Business Plan?
Generally, a business plan has the following components:
– Title Page – This shows what you have on the inside.
– Executive Summary – This is a brief summary of all you have in the business plan. In most cases        investors get the idea of what is inside by reading this.
– Company Description – A brief description of your company and where it stands in the marketplace;
– Products and Services – This contains full details of the products and the services.
– Marketing Plan – The sales and marketing strategies that will be used to target your customers;
– Operational Plan – A description of the physical aspect of your business operations;
Furthermore,
– Management and Organisation – Details on your key staff, Human resources policies and procedures
– Start-up Expenses and Capitalisation – This shows the financial facts and figures that back up what      you say in your plan, and your equity base.
– Appendices – These are attachments of the details of what has been shown in the plan
Business plan that does not show these details will not be regarded as a business plan.
Now there are a lot of relevant topics you can read about to fully understand the importance and usefulness of business plan.
Business Plan is a business road map that highlights the business background information, goals and reasons for such goals, giving detailed plans as to how to achieve such goals
The Roles Of Business Plan/Startup Needs
Functions of a Business Plan
In as much as business plan serves three purposes of communication, management , and planning, its roles differ at different stages of business growth process. Therefore, its roles for a start-up business, differs from those  for expansion, re-engineering, and for long term strategic plans. It can also be classified into short term (monthly or yearly plans), medium term and long term roles. It will help you set your business  specific objectives. Therefore, whether you're just starting a business, growing your business or seeking outside fund, a well-thought-out business plan could be the driving force you need to get  there.
Business Plan will help you achieve the following:
Re-engineering your existing business
Highlight your strategy priorities and specific action points
Show Specific manpower need,
Show your need for new fixed assets, and whether to buy or hire them.
To showcase your business marketing strategy
Business Valuation in cases of merger , joint ventures etc.
It is always a back up for loan application, and for attracting investors,
The Roles Of Business Plan/Startup Needs
PART TWO
START-UP BUSINESS PLAN
As a beginner in business, writing a business plan is an opportunity to carefully think through every step of starting your company so you can prepare for success.
This is your chance to discover any weaknesses in your business idea, identify opportunities you may not have considered, and plan how you will deal with challenges that are likely to arise. A well-written business plan can help convince investors or lenders to finance your business.
The business plan sections include:
Title Page
Executive Summary
Company Description
Products and Services
Marketing Plan
Operational Plan
Management & Organization
Start-up Expenses & Capitalization
Financial Plan
Financial Analysis
Conclusion/Recommendation
The Roles Of Business Plan/Startup Needs
THE TITLE PAGE
The title page gives the first impression about the business plan. Also called the cover page, the title page is the front most page of a document, and it sets the tone for what the document is about. It is of absolute significance since it carries the title of the document. It is imperative that it be designed in a way that whomever holds the publication can quickly determine what it is about and whom it is intended for. A well designed and properly formatted page catches the attention of the reader and gives a professional look to your document. It shows:
The company's name
Company's logo
Document version
Period or Date of writing
The author
The Roles Of Business Plan/Startup Needs
EXECUTIVE SUMMARY
Your executive summary is the doorway to your business plan. This is the time to grab your reader's attention and let them know what it is you do and why they should read the rest of your business plan or proposal.
The executive summary is your pitch. You should make it loud and clear. It should introduce you, your business, and your product. You should convince your reader here that you have a great idea they should invest their time and money in.Write it last. Even though the executive summary is at the beginning of a finished business plan, many experienced entrepreneurs (including me) choose to write the executive summary after they've written everything else. Ideally the executive summary is short—just few pages —and highlights the points you've made elsewhere in your business plan, so if you save it for the end, it will be quick and easy.
What should an executive summary include?
The first paragraph is an introduction to what you—and your business plan—are all about. This first paragraph of your executive summary should generally include your business's name, its location, what product or service you sell, and the purpose of your plan.
The next paragraph should highlight important points, such as projected sales and profits, unit sales, profitability, and keys to success. Here you have to include the news you don't want anyone to miss. You have to highlight all these using charts —a bar chart that shows sales, gross margin and profits (before interest and taxes) for the next three years. You should also cite and explain those numbers in the text.
The Roles Of Business Plan/Startup Needs
If you're looking for investment or a loan, say so in your executive summary. Specify the amount required, and in the case of an investment, specify the percent of equity ownership offered in return (leave loan details out of the executive summary).And if you're shopping around for capital, your executive summary should be persuasive. Make your prospective investor want to keep reading; convince them to invest in your new business idea.
For an internal plan —such as an annual operations plan or a strategic plan; it doesn't have to be as formal with its executive summary. Make the purpose of the plan clear, and make sure the highlights are covered, but you don't necessarily need to repeat the business location, your product or service description, your team's biographies or other details.
How long should an executive summary be?
Never waste words in an executive summary. Opinions differ on how long an executive summary should be—some insist that it takes just a page or two, others recommend a more detailed summary, taking as much as ten pages, covering enough information to substitute for the plan itself.
The best length for an executive summary is a single page. Emphasize the main points of your plan and keep it brief. You are luring your readers in to read more of the plan, not explaining every detail of your business
The Roles Of Business Plan/Startup Needs
COMPANY DESCRIPTION:
The company description section of your business plan is always the second section, coming after the executive summary. The description outlines vital details about your company, such as where you are located, how large the company is, what you do and what you hope to accomplish.
The company description of your business plan describes the vision and direction of the company to potential lenders and partners who can develop an accurate impression about who you are.
What are the content of Company Description section in a Business Plan?
The exact elements included in your company description can vary, but here is a list of some of the most important parts to consider:
Company name
Type of business structure – Sole proprietorship, LLC, partnership or corporation.
Ownership/management team
Location – Where is the company headquartered?
Company history – When was the business started, what inspired you to start the business, what need does your company fulfil?
Mission statement
Products/services and target market
Objectives – An outline of what you want to accomplish in the immediate future based on the data in the rest of the business plan as well future growth goals.
Vision statement – A statement about how you envision the future of the company.
PRODUCTS AND SERVICES DESCRIPTION SECTION:
In the Products and Services section of your business plan, you will clearly describe, the products and services your business will provide.Highly detailed or technical descriptions are not necessary and definitely not recommended. Use simple terms and avoid industry jargons so your readers can easily understand.
Yet describing how the company's products and services will differ from the competition is critical. So is describing why your products and services are needed now.
Patents, copyrights, and trademarks you own or have applied for should also be listed in this section.
Your business is product-focused, you will want to spend more time describing those products.
If you plan to sell a commodity item and the key to your success lies in, say, competitive pricing, you probably don't need to provide significant product detail. Or if you plan to sell a commodity readily available in a variety of outlets, the key to your business may not be the commodity itself but your ability to market in a more cost-effective way than your competition.
You're creating a new product (or service), make sure you thoroughly explain the nature of the product, its uses, and its value, etc. – otherwise your readers will not have enough information to evaluate your business.
The Roles Of Business Plan/Startup Needs
Key questions to answer in product/service description section:
Are products or services in development or existing (and on the market)?
What is the timeline for bringing new products and services to market?
And, what makes your products or services different?
Are there competitive advantages compared with offerings from other competitors?
Are there competitive disadvantages you will need to overcome? and how?
Is price an issue?
Will your operating costs be low enough to allow a reasonable profit margin?
How will you acquire your products?
Are you the manufacturer?
Do you assemble products using components provided by others?
 Do you purchase products from suppliers or wholesalers?
If your business takes off, is a steady supply of products guaranteed?
MARKETING PLAN:
In marketing plan of your business plan, elements to highlight include:
Target Customers:
This section describes the customers you are targeting. It defines their demographic profile (e.g., age, gender), psychographic profile (e.g., their interests) and their precise wants and needs as they relate to the products and/or services you offer.
Being able to more clearly identify your target customers will help you both pinpoint your advertising and your prospective customers.
The Roles Of Business Plan/Startup Needs
Unique Selling Proposition (USP):
This generate confidence in your customers. That is what gives them confidence in your product or service. Having a strong unique selling proposition (USP) is of critical importance as it distinguishes your company from competitors.
Pricing & Positioning Strategy:
Your pricing and positioning strategy must be balanced.In this section of your marketing plan, you need to give details of the positioning you desire in the market and how your pricing will support it.
Distribution Plan:Your distribution plan details how customers will buy from you. For example, will customers purchase directly from you on your website? Will they buy from distributors or other retailers? And so on.
Think through different ways in which you might be able to reach customers and document them in this section of your marketing plan.
The Roles Of Business Plan/Startup Needs
Your Offers:
Offers are special deals you put together to secure more new customers and drive past customers back to you.
And, Offers may include free trials, money-back guarantees, packages (e.g., combining different products and/or services) and discount offers.
Marketing Materials:
Your marketing materials are the collateral you use to promote your business to current and prospective customers. Among others, they include your website, print brochures, business cards, and catalogues.
Identify which marketing materials you have completed and which you need created or re-done in this section of your plan.
Promotions Strategy:
The promotions section is one of the most important sections of your marketing plan and details how you will reach new customers.
There are numerous promotional tactics, such as television ads, trade show marketing, press releases, online advertising, and event marketing.
In this section of your marketing plan, consider each of these alternatives and decide which ones will most effectively allow you to reach your target customers and emphasise on it.
READ ALSO:  Tips On How to Register Your Business
The Roles Of Business Plan/Startup Needs
Online Marketing Strategy
In this century having the right online marketing strategy can help you secure new customers and gain competitive advantage.
Like it or not, most customers go online these days to find and/or review new products and/or services to purchase. As such, making decision on this is important.
Joint Ventures & Partnerships marketing Agreements:
Joint ventures and partnerships are agreements you enter with other organizations to help reach new customers or better monetize existing customers.
Think about what customers buy before, during and/or after they buy from your company. Many of the companies who sell these products and/or services could be good partners. Document such companies in this section of your marketing plan and then reach out to try to secure them.Referral Strategy:
A strong customer referral program could revolutionize your success. For example, if you could motivate 30% of your customers for referrals, your customer base would constantly grow.
Think through the best referral strategy for your organization and document it in this section.
The Roles Of Business Plan/Startup Needs
Strategy for Increasing Transaction Prices:
While your primary goal when conversing with prospective customers is often to secure the sale, it is also important to pay attention to the transaction price.
The transaction price, or amount customers pay when they buy from you, can dictate your success. For example, if your average customer transaction is N1000 but your competitor's average customer transaction is N1500, they will generate more revenues, and probably profits, per customer. As a result, they will be able to outspend you on advertising, and continue to gain market share at your expense.
In this section of your plan, think about ways to increase your transaction prices such as by increasing prices, creating product or service bundles/packages, and so on.
Retention Strategy:
Too many organizations spend too much time and energy trying to secure new customers versus investing in getting existing customers to buy more often.
By using retention strategies such as a monthly newsletter or customer loyalty program, you can increase revenues and profits by getting customers to purchase from you more frequently over time.
Identify and document ways you can better retain customers here.
Marketing Financial Projections:
The final part of your marketing plan is to create financial projections. In your projections, include all the information documented in your marketing plan.For example, include the promotional expenses you expect to incur and what your expected results will be in terms of new customers, sales and profits. Likewise include your expected results from your new retention strategy. And so on.
READ ALSO: Step-By-Step Business Start-up Process
The Roles Of Business Plan/Startup Needs
OPERATIONAL PLAN
Operations is concerned with how you buy, build and prepare your product or service for sale. That covers a lot of ground, including sourcing raw materials, hiring labour, acquiring facilities and equipment, and shipping the finished goods. And it's different depending on whether you're a manufacturer, a retailer or a service firm.
What type of information should you include in the operations section of your business plan.?
The basic rule for your operations section is to cover just the major areas—labour, materials, facilities, equipment and processes—and provide the major details—things that are critical to operations or that give you competitive advantage. If you do that, you'll answer investors' questions about operations without overwhelming them.
For Retail and Service Firms
Retail and service firms have different operations requirements from manufacturers. Companies that maintain or repair things, sell ,consulting or provide health care or other services generally have higher labour content and lower investments in plants and equipment.
Again most people already understand the basics of processes such as buying and reselling merchandise or giving haircuts or preparing tax returns. So you don't have to do as much explaining as, say, someone who's manufacturing microprocessors.
A service-firm plan has to devote considerable attention to staffing as a major component of the operation processes. You'll want to include background information and, if possible, describe employment contracts for key employees such as designers, marketing experts, buyers, and the like. You'll want to walk the reader through the important tasks of these employees at all levels so they can understand how your business works and what the customer experience is like.
Operations plans for retailers also devote considerable attention to sourcing desirable products. They may describe the background and accomplishments of key buyers. They may detail long-term supply agreements with manufacturers of in-demand branded merchandise.
The Roles Of Business Plan/Startup Needs
For Manufacturers:
The lead actor in manufacturing is the process of production, and the better your production process, the better a manufacturer you'll be. Business plan readers look for strong systems in place to make sure that personnel and materials are appropriately abundant and well managed.
In your operations section, don't go into too much detail –stick to the important processes, those essential to your production or that give you a special competitive advantage and be sure you show that you have adequate, reliable supply sources for the materials you need to build your products. Estimate your needs for materials and describe the agreements with suppliers, including their length and terms that you have arranged to fulfil those needs.
You may also give the backgrounds of your major suppliers and show that you have backup sources available should problems develop.You'll also need to include information on how you'll ensure a reliable supply of adequately trained people to run your processes. You'll first need to estimate the number and type of people you'll require to run your plan. Then show that you can reasonably expect to be able to hire what you need. Look at local labour pools, unemployment rates and wage levels using official information from approved entities.
Manufacturing a product naturally requires equipment. Naturally, investors are very interested in your plans for purchasing equipment. Make a list of every sizable piece of equipment you anticipate needing. Include a description of its features, its functions, and, of course, its cost.
Be ready to defend the need to own the more expensive items. Such equipment's must be good quality ones. Bankers and other investors wouldn't want to lend/invest money in to capital equipment that can be resold only for far less than its purchase price. Also consider leasing what you need if you're starting out.
The Roles Of Business Plan/Startup Needs
The Facilities Section:
Your plan will need to describe the facilities in which your business will be housed. Land and buildings are often the largest capital items on any company's balance sheet, so go into detail about what you have and what you need. Decide how much space you require in square metre. Don't forget to include room for expansion if you anticipate growth.
 Now consider the location. You may need to be close to a labour force and materials suppliers. Transportation needs, such as proximity to rail, interstate highways, or airports, can also be important. Next determine whether there's any specific layout that you need.To figure the cost of facilities, first decide whether you'll lease or buy space and what your rent or mortgage payments will be. Don't forget to include brokerage fees, moving costs and the cost of any leasehold improvements you'll need.
Finally,
Take a look at operating costs. Utilities including phone, electric, gas, water, and trash pickup are concerns; also consider such costs as your computer connections, possibly satellite connections, as well as maintenance and general upkeep.These aren't the only operations concerns of manufacturers. You should also consider your need to acquire or protect such valuable operations assets as proprietary processes and patented technologies. For many businesses, intellectual property is more valuable than their sizable accumulations of plants and equipment.
The Roles Of Business Plan/Startup Needs
MANAGEMENT & ORGANIZATION
The Organization and Management section of your business plan summarizes the information about your business' organizational structure, participating business members' duties and expertise, as well as their education or qualifications. Often this section comes after the market analysis.
This section is especially important if you have a partnership or a multi-member limited liability company (LLC).
However, even in a single-person business, it doesn't hurt to summarize how your business is organized and will run. However, where such a business plan is just for you only as the sole operator this section isn't needed if you've already discussed your background earlier in the business plan.
The Organization Chart
This part of the section sets up the hierarchy of the people involved in your business. If you have a partnership or multi-member LLC, this is where you'd indicate who is president or CEO, the CFO, director of marketing, and any other roles you have in your business.
If you're a single-person business operator, this becomes easy as you're the only one on the chart. While technically, this part of the plan is about owner members, if you plan to outsource work or hire a virtual assistant, you can include them as well.
Ownership Information / Management Team


This section highlights what you and the others involved in the running of your business brings to the table.
Start by indicating your business structure (i.e. partnership or LLC). Next you'll want to provide the following information on each owner/manager/member:
Name
Percentage of ownership (LLC or corporations)
Extent of involvement (i.e. active or silent partner)
Type of ownership (i.e. stock options, general partner, etc)
Position in the business (i.e. CFO)
Duties and responsibilities
Educational background
Experience or skills that are relevant to the business and the duties
Past employment
Skills will benefit the business
Awards and recognition
Compensation (how paid)
How each persons' skills and experience will complement you and each other
Board of Directors Information


If you don't have a board of directors, you don't need this information. But even a one-person business could benefit from a small group of other businesses owners who might be willing to provide you with the feedback, support and accountability that comes from an advisory board.
This section provides much of the same information as in the ownership and management team sub-section.
The Roles Of Business Plan/Startup Needs
Name
Expertise
Position (if there are positions)
Involvement with the company
Your Support Professionals
Especially if you're seeking funding, letting potential investors know you're on the ball with a lawyer, accountant and other professionals that are involved in your business is an advantage.
This is the place to list any freelancers or contractors you're using. Like the other sections, you'll want to include their:
Names
Titles
Background information such as education or certificates.
Services provided to your business
Relationship information (i.e. retainer, as-needed, regular)
Skills and experience making them ideal for the work you need
Anything else that makes them stand out as quality professionals to have helping you in your business such as awards.
The point of this section is that it's clear in your mind, and those who work with you or for you, or will be funding you, who's involved and in charge of what, as well as the background and skills that will be contributing to the success of the business.
The Roles Of Business Plan/Startup Needs
START-UP EXPENSES & CAPITALIZATION
 This  section of the business plan involves outlining all of the expenses associated with initiating the full time operations of your business.
The purpose of this section is to inform the reader of all the resources your company requires  or will require to initiate it's operation. The total cost of the resources you plan to leverage represents the required capitalization to launch your business.
Therefore, the start-up expenses represents a list of individual items, while the capitalization represents the total required investment.
Therefore, this section of the  business plan involves outlining the capital requirement of the company, as well as matching them with the required expenses for which they are needed. An investor or money lender  would want to know what you would want to do with the money he is investing or lending you.
 Some business owners conduct their capital searches along the philosophical lines of "Whatever I can raise, I can use." Others rely on their business plans for a rough sense of what they'll need and how they'll use it. Whichever one you adopt, there is need that you give details of the capital required here. A capitalization plan that projects your company's future capital requirements is important.
Get more information here
Think in terms of your company's stages of growth: each will have specific capital requirements. A detailed needs schedule will force you to apply discipline. Knowing how much money you'll need and when can help you avoid certain extremes. If you raise too much money too quickly, for example, or receive it in one big infusion, the temptation will be to burn right through it. If you raise less than you know your company will need, on the other hand, you'll have to adjust your spending plans and warn your backers and investors that you will be needing more money, all of which means an earlier-than-expected return to the capital markets.
Once you've defined and scheduled your capital needs, figure out the best source of funding for each stage of development. write down for them the various sources of capital for each stage of growth and the likely payback schedules.
Schedule your activities accordingly. Do you foresee a need for venture capital in three years? If so, start some early networking now. Are you relying on excessively pricey sources of capital right now to get your growth plan off the ground? Then schedule a date on which to replace that high-cost money with a less costly alternative. If you can't make the switch when the date arrives, it's probably a warning sign that your company's development is off course.
Click this
Monitor your fund-raising progress and the accuracy of your capital-requirement projections. The sad truth is, as difficult as it is to persuade someone to lend you money or make an investment the first time, it gets even tougher each time you go back asking for more. All the more reason to have a plan that you can adjust as experience dictates.
Depending on the stage of your start-up, the Start-up Expenses & Capitalization section can represent either the investment already put into launching the business, or the required investment to launch full time operations.
The Roles Of Business Plan/Startup Needs
Entrepreneurs should very plainly list all of their start-up expenses in their categories, their associated costs, rounding up with their  total.
It is important to keep in mind that every business will have different kinds of start-up costs depending on the type of the business, the industry it operates in and the scope of the venture.
Think carefully about all of the required items to launch your business, research what the costs are and keep a record of it in an excel spreadsheet.
While this section is straightforward, it is very important that your expense estimates are accurate, and clearly linked to the other  details and economic values  as indicated in your Business Plan.
Furthermore,
Tabulating start-up expenses accurately demands thorough research, and entrepreneurs should do everything they can to avoid underestimating their initial expenses. But to avoid it, entrepreneurs can adopt two methods to account for these unforeseen expenses; padding and contingency.
Padding
Padding represents increasing the cost of each start-up expense item in your budget by a determined percentage.
Contingency
Contingency represents creating a separate line item, called Contingencies, to account for possible unforeseen expenses. The line item can be calculated by adding a percentage of your total expenses on top of your start-up's total costs.
FINANCIAL PLAN
  The financial section of a business plan is one of the most essential components of the plan, as you will need it if you have any hope of winning over investors or obtaining a bank loan. Even if you don't need financing, you should compile a financial forecast in order to simply be successful in steering your business.
A business plan is all conceptual until you start filling in the numbers and terms. The sections about your marketing plan and strategy are interesting to read, but they don't mean a thing if you can't justify your business with good figures on the bottom line. You do this in a distinct section of your business plan for financial forecasts and statements.
This  section  will tell you whether the project will be viable or not. Several times I have had to revisit the other components of the business plan because getting at the forecast of the income statement the business does not look viable. Every component of this section is very important.
About us
The following  covers what the financial section of a business plan  should include, and how you should use it to not only win financing but to better manage your business. The financial section must include the following:
Sales Forecast
Expenses Budget
Cash Flow Statement
Projected Income Statement
Projected Balance Sheet
Breakeven Analysis
But let's start by explaining what the financial section of a business plan is not. Realize that the financial section is not the same as accounting records. Many people get confused about this because the financial projections  that  includes–profit and loss, balance sheet, and cash flow–look similar to accounting statements your business generates. But accounting looks back in time, starting today and taking a historical view backwards. Business planning or forecasting is a forward-looking view, starting today and going into the future.
You don't do financials in a business plan the same way you calculate the details in your accounting reports, It's not tax reporting. It's an elaborate educated guess.
This means  that you summarize and aggregate more than you might do with accounting, which deals more in detail. These are estimates.
In addition;
The purpose of the financial section of a business plan is two-fold. You're going to need it if you are seeking investment from venture capitalists, angel investors, or even smart family members. They are going to want to see numbers that say your business will grow–and quickly–and that there is an exit strategy for them on the horizon, during which they can make a profit. Any bank or lender will also ask to see these numbers as well to make sure you can repay your loan.
But the most important reason to compile this financial forecast is for your own benefit, so you understand how you projected business will do. It is an ongoing, living document. It should be a guide to running your business.
The way you come up a credible financial section for your business plan is to demonstrate that it's realistic.  Break the figures into components, by sales channel or target market segment, and provide realistic estimates for sales and revenue.
A financial forecast isn't necessarily compiled in sequence. And you most likely won't present it in the final document in the same sequence you compile the figures and documents
READ ALSO:  50 Business Ideas with Low Capital
The Roles Of Business Plan/Startup Needs
Generating an Accurate Sales Forecast


Start with a sales forecast. Set up a spreadsheet projecting your sales over the course of three years. Set up different sections for different lines of sales and columns for every month for the first year and either on a monthly or quarterly basis for the second and third years. Ideally you want to project in spreadsheet column that include one block for unit sales, one columns for pricing, a third column that multiplies units times price to calculate sales, a fourth column that has unit costs, and a fifth that multiplies units times unit cost to calculate cost of sales ( direct costs).
You need to get the direct cost of sales because turnover less cost of sales gives the gross profit and with that calculate gross margin, and it's a useful number when comparing  industry standard ratios.
Expenses Budget:


Create an expenses budget. You're going to need to understand how much it's going to cost you to actually make the sales you have forecast. Make distinction between fix cost and variable cost.  Every administrative expenses are included here together with professional fees like auditors fees, and other consultants fees.
Cash-flow statement.


This is the statement that shows physical monetary  movement  in and out of the business. You base this partly on your sales forecasts, balance sheet items, and other assumptions. If you are operating an existing business, you should have historical documents, such as profit and loss statements and balance sheets from years past to base these forecasts on. If you are starting a new business and do not have these historical financial statements, you start by projecting a cash-flow statement broken down into 12 months.
It's important you  understand when compiling this cash-flow projection that you need to choose a realistic ratio for how many of your invoices will be paid in cash, and those on credit and for how long. Do the same for your purchases. This will give figures of changes in this element of the working capital. Adjustments will have to be made regarding the 3 segments of Statement of Cash flow, which are: Operating Activities, Investing Activities and Financing Activities.
The Roles Of Business Plan/Startup Needs
Projected Income Statement.


 This is your pro forma profit and loss statement, detailing forecasts for your business for the coming three years. Use the numbers that you put in your sales forecast, expense projections, and cash flow statement. Sales, lest cost of sales, is gross margin. Gross margin  less expenses, interest, and taxes, is net profit.
Projected Balance Sheet:
 You also need a projected balance sheet. You have to deal with assets and liabilities that aren't in the profits and loss statement and project the net worth of your business at the end of the fiscal year. Then figure out what you have as liabilities–meaning debts. That's money you owe because you haven't paid bills (which is called accounts payable) and the debts you have because of outstanding loans. Simply stated, all the money contributed by the owners and the investors are liabilities, while what you have bought with them in the form of fixed assets like cars, plant and machinery etc. are assets. Remember too that pre-operational expenses are always capitalised. The accounting concept of equality between Assets and  liabilities must hold here.
The Roles Of Business Plan/Startup Needs
Break-even analysis:
 The breakeven point, is when your business's expenses and your sales or service volume are equal. The three-year income projection will enable you to undertake this analysis. If your business is viable, at a certain period of time your overall revenue will exceed your overall expenses, including interest. This is an important analysis for potential investors, who want to know that they are investing in a fast-growing business with an exit strategy.
If you are using your business plan to attract investment or get a loan, you may also include a business financial history as part of the financial section. This is a summary of your business from its start to the present. Sometimes a bank might have a section like this on a loan application. If you are seeking a loan, you may need to add supplementary documents to the financial section, such as the owner's financial statements, listing assets and liabilities.
Don't just read  through this discussion on business plan, please take action. Let me have feedback by making comments through the comment platform. You can also follow us or like us by clicking on any of the social media platform at the top of this page.Get regular update from this website too by filing the follow by email platform provided.
Make contacts for the following business plans.
Manufacturing Outfits such as:
· Furniture Making
· Confectioneries,
· Table Water Production
· And others.
Service Industry such as:
. Event Management,
· School Set-up,
· Day Care,
· Air Travel Agency,
· Beauty Salon,
· Restaurant,
· IT Company Business
· Landscaping Business
· Non-profit organisations (NGOs)
· Other service oriented Projects.
Trading Activities
· Super Markets,
· Real Estate.
· Partnership Deeds,
Wholesale and Distributions,
Agricultural:
. Poultry,
· fishery,
· Palm Plantation/Produce,
 Cassava/Yam Processing, etc.,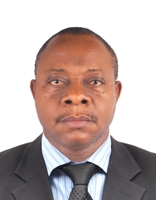 Founder/Managing Partner of Complete Full Marks Consultants Ltd. An Economist turned Chattered Accountant and Tax Practitioner with over 37 years of industrial experience.