Entrepreneurs and Economic Recessions – Entrepreneurship the thrust for economic break-through in Nigeria, Nigerian Economic Recession and Entrepreneurial Revolution, How entrepreneurs can survive economic recession, entrepreneurship-opportunities-in-an-economic-recession, Entrepreneurship in Recession, 'Entrepreneurship, panacea to economic recession', Recession, opportunity for Nigerian entrepreneurs, Recession: 'Entrepreneurship is solution', Entrepreneurial Skills Critical To Overcoming Recession.
Other related issues are; Nigerian economy recession, history of economic recession in Nigeria, economic recession in Nigeria, history of recession in Nigeria, causes of economic recession in Nigeria, feature of economic recession essay, economic recession, economic recession in Nigeria 2016.
Entrepreneurs and  Economic Recessions 
As you can see,a lot of questions are posed on this subject matter – Entrepreneur and economic recession. Considering the current economic situation globally and in Nigeria in particular, how do firms survive the economic recession?
Hence people ask,Can new firms come up during such period? Considering the characteristics of the entrepreneur, how does he achieve his goal of service delivery and money making? This article will address all of these questions.
READ ALSO: Guideline on International Money Transfer
In this article, I'm going to discuss 'Entrepreneurs and Economic Recessions' and the ways out of it. I will answer such other questions as; What is economic recession? and What are the causes of economic recession? This discussion is important because the current economic recession in Nigeria has posed many challenges and many businesses have closed down, but this has also led to prosperity of many who are innovative and of strict adherence to business ethics.
In fact,if you follow me in this discussion, you will learn about many measures you can take to survive the economic downturn. This article is also rich for you the private individual whose earning's value at such time is becoming too small to manage. And for you the student, these are practical economic or business issues that will help give you the good grade you desire in the school.
Entrepreneurs and  Economic Recessions 
What is Economic recession?
To start with, a recession is a general downturn in any economy. A recession is associated with high unemployment, slowing gross domestic product, and high inflation.
Economic recession is a period of general economic decline and is typically accompanied by a drop in the stock market, an increase in unemployment, and a decline in the housing market. Generally, a recession is less severe than a depression. The blame for a recession generally falls on the federal leadership, often either the president himself, the head of the Central Bank, the Finance minister, the political party in power or the entire administration.
Macroeconomic variables such as GDP (gross domestic product), investment spending, capacity utilization, household income, business profits, and inflation fall, while bankruptcies and the unemployment rate rise.
What are the causes of economic recession?
I want to highlight here certain causes of economic recession. It is important that you watch them and learn how to handle them from time to time. These are:
Errors of the past:
We didn't save when we had excess, we didn't build infrastructures. Not enough power to drive the industries. This is a tough times but provide the opportunity to learn and build. For Nigeria to be great again we need to take tough decisions. Entrepreneurship needs to take the front burner. Correct the errors of the past by Saving and invest now for future.
Entrepreneurs and  Economic Recessions 
Globalization:
No economy is today run in isolation of other countries of the world. The world is now more of a global village. Therefore. we need to understand the fact that, irrespective of how careful an entrepreneur has been, sudden changes in the global business climate can have adverse effect on his business. For example, sudden change in Government Economic Policies, rising Inflation, sudden change in Interest rate, Sudden Changes in the International Markets, Wars or Civil Unrest etc. in a neighbouring country can adversely affect the economy of a nation thereby creating difficulties for business owners. Be rest assured that such events will always occur it is just a matter of time! The principle of 'rational expectation' should always guide an entrepreneur.
High-interest rates. When interest rates rise, they limit liquidity, or the amount of money available to invest thereby fuelling the recession the more.
Stock market crash. The sudden loss of confidence in investing can create a subsequent bear market, draining capital out of businesses, and once this happens liquidity, production and demand will be affected. generating other effects.
Falling housing prices and sales. As homeowners lose equity, it forces a cutback in spending as they can no longer take out second mortgages. Over time, it will cause foreclosures in other economic activities.
A slowdown in manufacturing orders. A situation where the demand for durable goods begin to decline. Orders for durable goods started falling in October 2006, before the 2008 recession actually hit.
Entrepreneurs and  Economic Recessions 
Slow down after a war. Economic activities always slow down after wars. If it persist it will certainly engineer economic recession.Social and political un-rests like those of 'boko haram' can have the same effect. Responsible government should be able to handle this.
Asset bubbles: This is a bubble that must burst. This bubble is formed when the prices of internet companies, stocks or houses become inflated beyond their sustainable value. The bubble then sets the stage for a recession to occur when it bursts. When in 2017 exchange rate hit N490.00 (Naira) per Dollar due to what people called manipulated foreign exchange regime,prices sorer so high and engendered inflation.
Deflation, which encourages people to wait until prices are lower. This aggravated the Great Depression.
Entrepreneurs and  Economic Recessions 
These actually mean economic down-turn. As a business man you have to watch these matters, they are always not a good signal for economic stability. This website brings highlights like these from time to time. You have to be in touch with this blog always for vital business information. This blog is number one in disseminating business information. We see what other blog owners don't see in news items.
What is business management functions in time of economic recession?
Business management function in time of recession is about what your management team can do to help sustain the business during the period of economic down-turn.
Business management is the process of developing the strategies, plans, procedures and policies that guide a business on both a day-to-day and long-term basis. It involves coordinating human, financial and material resources to achieve organisational objectives.
Business management therefore during recession will entail developing management strategies, plans, procedures, and policies that will guide the business through and out of the recession. Therefore there are certain business steps (strategies, policies) that are critical to business survival during recession. These are what I will highlight in the next sub-topic; Solutions to economic recession.
Solutions to economic recession:
When it is recession it's a war of survival of the fittest. As an individual or a business man you should be able to develop a big heart; one that is able to make the following decisions. Remember that at this period 'time' is of a great essence. If you delay in whatever decision you should make, the wind of recession could carry your entire earning or business.
Entrepreneurial Revolution:
I think the way out of this Recession is Entrepreneurial Revolution. Entrepreneurial revolution is the way out that will take us to our promise land. I am strongly crying for this revolution. It is no longer news, the country is broke, and oil prices have gone down to an all – time low of less than $50 per barrel.
Entrepreneurs and  Economic Recessions 
Entrepreneurial revolution means business diversification, innovations, looking in-wards, and taking up business challenges no matter how risky. This revolution will create jobs that will certainly absorb the army of idle graduates roaming the streets looking for jobs that are not available.
Cut Cost:
To do this you have to start using only fuel-economy cars, learn how to take care of your chores like washing your clothes instead of using the dry-cleaners, reduce the gadgets you use in the house, reduce expenses and identify leakages and block them.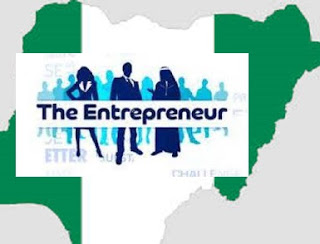 The Entrepreneur and Recession
Limit the granting of credit facilities:
Cost of money is high now because money is scarce. It is cheaper not to grant credits, some of which could turn bad if granted. Don't borrow too for the same reason. It is not easy to pay debts during recession periods when cost of money goes high regularly. Actually looking at the value of money it could be economical to borrow, but certain economic crowding-out effects may not allow you enjoy such gains that come from lose in the value of the money you borrowed.
Entrepreneurs and  Economic Recessions 
Reduce your staff strength:
You know that many labour costs are classified as variable costs. My advise is that you align your staff strength with the volume of your productivity. It is very true that most skilled labour costs are also classified as fixed cost element of production; I also advise that a reappraisal of their need be made now. Some of them can go, it is the variable element of the labour which is direct labour cost of production that is important now.
Apply multiple tasks approach in your outfit using the available staff. Introduce new line of businesses that are cheap to run. Change some wasteful procedures.
Remain focused :
Consistency and perseverance will enable you remain in business despite the downturn.
It is time for you to be personally involved in the business. Business decisions during recession requires your entrepreneurial dexterity.
Find time to read this topic in this blog.
REGULAR CHALLENGES OF THE ENTREPRENEUR
Invest in necessities:
It is when people have extra money to spend that they go for fashions, and luxuries.
Demand for such goods are price inelastic. Produce and sell what the common man needs on daily basis. That is what keeps life on during periods of economic recessions.
Entrepreneurs and  Economic Recessions 
Do some farming work:
Even around your compound. Keep a small poultry. Farm crops like cucumber, garlic, ginger etc . These crops make millions for those who farm them. Think of owing a Palm Oil Plantation; in three years time you will be a millionaire.
Do more business:
If your business is not registered, do so today. Make Contacts today for a business adviser. Getting your business Tax clearance certificate is a prerequisite for bidding for government contracts.
Ensure you have PENCON and Industrial Training Fund certificates also. These will qualify you to bid for government contracts.
Adjust your lifestyle:
This is certainly affecting your business. Is it not true? Do away with some wasteful lifestyles that do not attract any income to you. It is time to avoid luxuries and fashions too. Now listen to this; "The type of person you are is usually reflected in your business. To improve your business, first improve yourself." ― Idowu Koyenikan.
Maintain Liquidity:
It is always good to have liquid or near liquid fund that you can use for your operational expenses. During economic recession, liquid cash will be scarce and interest rate will be high. It is therefore not a good time to ask for loan to run your business.
You must be liquid enough to sustain your working capital. If you default in meeting your day to day financial obligation, your thriving business can be forced into bankruptcy by creditors. Bad news travels fast, your inability to pay a supplier when it is due can send a negative signal to other creditors and they will all come demanding settlement at the same time.
There are also great opportunities that can come up during this period which can only be harnessed by firms that have good liquid standing.
So plan to remain liquid at all time.
Entrepreneurs and  Economic Recessions 
Set Long Term Business Goals:
Having in mind that the economy tends to follow a usual pattern of boom, recession, recovery and then boom, it's wise to set long term business goals that take such trend into consideration. That is what is called rational expectation. Do not be carried away with excitement because you are making good income during an economic boom season. Instead, it is a good time to plan and prepare for a financial shelter that will safeguard your business when the economic season changes.
Watch economic trends, both locally and globally. Net-work and net-work. This will help you keep a brace of economic trends. Do not ignore political and social trends too. Let all of these reflect in your long term plan.
Entrepreneurs and  Economic Recessions 
Keep in touch with me through this blog by making comments, and clicking any of the social media buttons on top of this page to like us or to follow us.
Thanks for reading through. check out economics here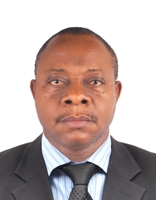 Founder/Managing Partner of Complete Full Marks Consultants Ltd. An Economist turned Chattered Accountant and Tax Practitioner with over 37 years of industrial experience.